How Can Drivers Prepare for Daylight Saving Time?
March 02, 2022
Daylight saving time (DST) is rapidly approaching, and drivers should be aware of the negative effect the time change has on their ability to safely operate a vehicle. Losing an hour of sleep greatly increases the risk of a car accident due to drowsy driving.
Driving while sleep deprived can be just as dangerous as drunk driving. The CDC defines drowsy driving as operating a vehicle combined while fatigued due to lack of sleep, rotating shift work, or a sleep disorder. Fatigued drivers exhibit many of the same symptoms and actions as alcohol-impaired drivers, such as falling asleep at the wheel, decreased reaction time, swerving over traffic lines or off the road, and crashing. People who have been awake for more than 20 hours exhibit the same impairments as having a blood alcohol content (BAC) level of 0.08 percent.
Driver fatigue can happen to any motorist, especially after a time change, and is responsible for a large percentage of car accidents each year. The National Highway Traffic Safety Administration (NHTSA) reports that drowsy driving was responsible for 91,000 car crashes in 2017, causing roughly 50,000 injuries and over 800 deaths in the United States. Those numbers are likely to be higher, as it can be difficult to determine whether drowsy driving is the cause of an accident.
What Are the Signs of Driver Fatigue?
Recognizing the signs of driver fatigue can save your life if you act responsibly and avoid driving while sleep deprived. You should stop driving and either get some rest before resuming, or allow a passenger to take over at the wheel if you experience any of the following symptoms:
Periods of nodding off at the wheel, also called microsleep. Instances of microsleep may be short, only a few seconds or so, but nodding off for any amount of time is dangerous.
Difficulty keeping your eyes open. If your eyelids become heavy, blurring your vision, and if your blinking increases, these are the first signs of drowsiness.
Difficulty maintaining speed. The body begins to relax the more fatigued you are, causing your foot to ease up on the gas pedal, slowing your speed.
Missing traffic signs, changes in traffic pattern, missing turns, and drifting across the lane lines or off the side of the road.
No memory of driving periods. This symptom is especially dangerous, as it is a sign that you have already begun falling asleep at the wheel, and you should quit driving at this point.
What Are Some Tips to Avoid Drowsy Driving?
When the clocks spring forward, the best defense is a good offense. Preparing yourself in advance for the lost hour of sleep will allow you to be more alert when the clocks do change. Take these steps to avoid a DST-related car accident:
Retire earlier: Go to bed earlier to get more sleep. While this may seem like the most obvious approach, timing is key in order for it to be beneficial. Many people turn in earlier the night before the change, but that does little to help combat the fatigue the next day and throughout the week. Starting this practice earlier several days to a week before the time change is a much better method to stave off the fatigue that lingers throughout the week following the time shift.
Check your lights: For the first several weeks of the time change, the morning commute will once again be in the dark for most of the country. In the weeks leading up to the change, inspect your vehicle's lights and turn signals to make sure they are clear and in proper working order to give you the best visibility while driving.
Carpool: Travel to and from work with one or more coworkers. Having passengers in the car helps with your alertness. Participating in conversation keeps you engaged and focused on driving, and you have a lesser chance of falling asleep behind the wheel. Additionally, carpooling provides you with additional drivers that can take over if you are too fatigued to drive. Rotating days or weeks with others also lowers the cost of driving to and from work every day.
Take public transit: If possible, during the first week of DST, take public transportation to work. Using the subway, bus, or train allows you to take a break from driving, and you may even be able to sneak in a short nap on the way.
Change your driving: Reduce your speed and allow more distance between you and the vehicles around you. Pay more attention to other motorists and your surroundings.
Pull over: If you are driving alone and you are feeling fatigued, pull over to a safe location and take a break. If you are experiencing symptoms of drowsiness, such as yawning excessively, your eyes are getting heavy, or you are having trouble staying in your lane, then you need a break to rest for a few minutes.
Avoid peak times: Fatigue-related collisions peak between the hours of 2:00 a.m. and 4:00 a.m. and 1:00 p.m. and 3:00 p.m. Avoid driving during these hours for at least the first week following the time change if possible.
Listen to music or radio: Turn on the radio for your commute. Singing along to music keeps you alert and engaged, as does listening to talk radio, the news, or a podcast that keeps your attention.
Adjust clocks: While the official time change takes place at 2:00 a.m., adjusting your clocks earlier in the day will put you to bed an hour earlier so you will not miss any sleep.
Suspend after work activities: The spring forward time change provides more daylight at the end of the workday, which tends to make people participate in more activities after work, such as going out to eat or attending happy hour. These activities can become more dangerous during the first couple weeks after the time change. Your body's reaction to heavy foods or alcoholic beverages is much worse when you are sleep deprived. Driving is especially dangerous under these conditions, so abstain in after-work activities for at least the first week following the time change.
Camden Car Accident Lawyers at DiTomaso Law Represent Clients Injured by Sleep-Deprived Motorists
Accidents involving a sleep-deprived driver can result in catastrophic injuries. It is important to prepare for the upcoming time change so that you can avoid a drowsy driving accident. If you do become injured by a negligent motorist, our Camden car accident lawyers at DiTomaso Law are here to help. Call us today at 856-414-0010 or contact us online to schedule a free consultation. Located in Cherry Hill, New Jersey and Philadelphia, we serve clients throughout Southeastern Pennsylvania and South Jersey, including Mt. Holly, Camden County, and Vineland.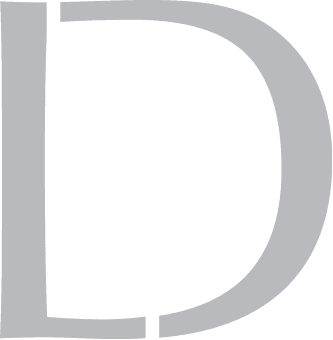 Get A 100% Free Case Evaluation
From A Top-Rated Personal Injury Attorney
$11.7M
Tractor-Trailer Accident
$1.5M
Drunk Driving Accident
$1.3M
Defective Machinery Accident
View All Case Results
"5 stars absolutely deserved here. If the need arises for legal representation again this is the only firm I will use. They handled every detail from insurance companies, doctors, and bills. I highly recommend Richard and his colleges and have to my friends and family."
See All Client Reviews