How can I Drive Safely on Labor Day Weekend?
August 25, 2021
Labor Day is the unofficial end of summer for many families, and many people travel throughout the holiday weekend. Many families throughout the country take advantage of the last part of summer before school starts. Since it is a very busy weekend for traveling, there is a greater chance of getting into a car accident.
Labor Day weekend is a dangerous time to travel, given the amount of traffic on the roads, as well as the potential for impaired drivers. On Labor Day weekend, many people will be going to events that involve alcohol.
In 2019, there were 398 traffic fatalities over Labor Day weekend, according to the National Safety Council. Every Labor Day weekend, thousands of traffic-related injuries require medical attention. Many road safety advocacy groups predict that the roads this year will be more congested due to the lifting of Coronavirus (COVID-19) restrictions.
Drunk driving is a major occurrence on the holiday weekend. In 2017, the National Highway Traffic Safety Administration reported that 37 percent of fatalities that occurred on Labor Day weekend were drivers under the influence of alcohol. Additionally, 79 percent of drunk driving fatalities happened at night that year.
These safety tips should be used any time someone is travelling via automobile, but they are especially important on busy traffic days, such as Labor Day weekend. Some important safety tips that you can follow are listed below.
Avoid Holiday Rush Hour Traffic
The more traffic on the roads means a higher chance of getting into a car accident on the holiday weekend. Most people want to get an early start on the holiday weekend, so they might leave right after work on Friday. If possible, you should try not to leave during rush hour traffic in the evening or in the morning. If you find another time to travel, it will increase your chance of having a safe trip. This is the same for coming home after the holiday weekend is over. Try to stay away from as much rush hour traffic as possible.
Have a Passenger Handle the Navigation
This safety tip relates to paying attention when driving. Let someone else do the trip planning and navigating. It is important to avoid all distractions, especially when the roads are very congested due to the holiday.
Additionally, do not look at any smartphones. Cellphone use is a leading cause of distracted driving accidents. If you need to look at something on the phone, have a passenger look at it instead.
Avoid Nighttime Driving
A significant amount of car accidents occur at night on holiday weekends. When it is dark outside, there is a greater chance of being in a drunk driving accident. Most people leave bars, BBQs, and other events at night. If you see an impaired driver, keep your distance. You can also report the unsafe driver to the authorities.
Use a Seat Belt
Even minor car accidents can cause catastrophic injuries. Wearing a seat belt will protect you and your passengers from being thrown around the interior of the vehicle. It is important to make sure that all the occupants in the car are wearing their seat belts before you start driving.
Car Maintenance
Make sure the vehicle has been maintained and it is in good working order. Make sure the tires are fully inflated and all the fluids are topped off. If you plan to go on a long road trip, it can be beneficial to take your vehicle into a maintenance shop ahead of time.
Get Enough Rest
Drowsy driving can be just as dangerous as drunk driving. Falling asleep at the wheel is a major problem. Make sure you are fully awake before getting behind the wheel. If you become sleepy and begin to nod off, pull over to a safe location and figure out another way to get home.
Avoid Large Trucks
Even though it will be a holiday weekend, there will still be many large trucks on the roads. Semi-trucks have several blind spots, so you should be mindful of them. If you are passing a truck, attempt to do so as quickly as possible.
Avoid Reckless Drivers
If there is a driver on the road that is weaving in and out of lanes or is acting erratically in other ways, try to stay away from them. There is nothing wrong with going a different direction or passing the vehicle as quickly as possible. Also, if the erratic driver seems to be impaired, call 911 as soon as possible.
Be Careful in Work Zones
Many drivers will often speed through work zones. Not only is this dangerous for the driver, but it is also dangerous for the road construction worker. Every year, many construction workers are seriously injured or killed by people driving too fast through construction zones.
Cherry Hill Car Accident Lawyers at DiTomaso Law Help Those Seriously Injured in Collisions on Labor Day Weekend
Being injured in a car accident on Labor Day weekend can be a traumatic experience. If you need help after a Labor Day collision, speak to one of our Cherry Hill car accident lawyers at DiTomaso Law. We will help you throughout the entire legal process. Contact us online or call us at 856-414-0010 for a free consultation today. We are located in Philadelphia and Cherry Hill, New Jersey, and we serve clients throughout Southeastern Pennsylvania and South Jersey, including Mt. Holly, Camden County, and Vineland.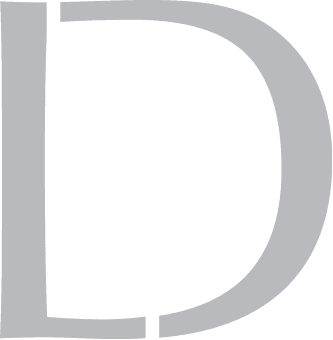 Get A 100% Free Case Evaluation
From A Top-Rated Personal Injury Attorney
$11.7M
Tractor-Trailer Accident
$1.5M
Drunk Driving Accident
$1.3M
Defective Machinery Accident
View All Case Results
"5 stars absolutely deserved here. If the need arises for legal representation again this is the only firm I will use. They handled every detail from insurance companies, doctors, and bills. I highly recommend Richard and his colleges and have to my friends and family."
See All Client Reviews