Why Should I See a Doctor After a Slip and Fall Accident?
April 26, 2021
Slip and fall accidents are common and can happen from poorly maintained sidewalks, slippery flooring, and untreated parking lots. While they can be benign, there are possibilities of serious and catastrophic injuries.
In most cases, the property owner is at fault and insurance can pay out the victim for their injuries and suffering. That makes it so important to see a doctor after a slip and fall accident. Even if there is a low amount of pain or no noticeable injury, it is important to have everything checked out that could be a problem down the road.
What Injuries can Happen in a Slip and Fall Accident?
There are a variety of injuries and consequences from a slip and fall accident, including:
Cuts and abrasions
Sprained ankles or wrists
Soft tissue damage
Knee damage
Broken bones
Shoulder and neck injuries
Hip fractures
Back and spinal cord injuries
Traumatic brain injuries
The range and severity of damage comes from multiple factors, including the size of the victim, the speed of moving upon falling, objects, and the conditions of the area. All injuries should be taken seriously. Some will require surgery quickly while others may demand long-term care over the years.
When Should Victims See a Doctor?
It is strongly recommended that victims see a medical professional within 72 hours of the event to best diagnose injuries, gather as much pertinent information for the claim, and create a plan for treatment. Major initial injuries can expedite the process if the accident warrants immediate hospitalization. However, it can require a specialist to diagnose other less apparent serious injuries, like soft tissue damage, knee ligament tears, or even spinal fractures.
Like any other insurance claim, being proactive makes a difference. To further the process, there must be evidence to consider. This evidence creates causation, which is the instrumental direct link to the incident and injuries suffered, proving the negligence of the property owner. Causation is usually the driving force behind any slip and fall claim. Defendants will likely try to imply that injuries suffered were pre-existing. A thorough examination immediately following the incident will be able to pinpoint the specific, related damage. Waiting can open the door to suggestions that injuries were suffered elsewhere or that the injuries were minor. Causation is the strongest option for claimants to defend their accusations.
The onus on the claimant comes with mitigating damages. Insurance companies will want to see that whoever is hurt is making efforts to identify and treat any injuries suffered from a slip and fall. Without this commitment, the claim is more likely to be rejected or the payout diminished. Seeking immediate medical diagnosis and following all recommendations as much as possible will help slip and fall victims successfully pursue their cases and receive maximum possible compensation.
What if Injuries Develop Later?
Not all injuries manifest immediately. More severe ones, such as brain injury or spinal cord damage, may take some time to become evident. Seeking medical help as soon as possible following a slip and fall accident can prevent future problems and help the victim plan for long-term care. Identifying major injuries early will also help the insurance company prepare for a larger payout.
Early diagnosis will help slip and fall victims advance their claims and protect them from counterarguments from property owners. In New Jersey, defendants can limit their liability by trying to establish comparative negligence. They may argue the victim:
Ignored cones, signage, and other warning materials.
Ignored obviously dangerous conditions on the property.
Was not paying sufficient attention to the area being traversed.
Was not wearing the proper footwear for the given circumstances.
That verbal or audio warnings were ignored.
Comparative Negligence
Comparative negligence comes into play in states like New Jersey where there must be proportional liability issued, either by the trial jury or in a settlement. That will also affect the payout of awarded compensation. Any negligence assigned to the claimant causes proportional diminishment of the amount to receive. However, it can help if a claimant sees a medical professional as soon as possible following a slip and fall accident to help establish negligence. Going over the injuries in a timely fashion will help establish a timeline of causal events and show negligence.
The statute of limitations affect the necessity of seeing a doctor after a slip and fall. In New Jersey, most cases must be filed within two years of the incident. If there is property damage resulting from the accident, like damage to jewelry or an expensive watch, that stretches the window to six years. However, once the case is filed, there needs to be solid evidence.
Seeing a doctor immediately following an accident will help establish a timeline and link injuries to the slip and fall accident. Even if a claimant waits and files when the major injury begins to affect quality of life, an early diagnosis will help determine causation and show the progression of a condition.
Camden Slip and Fall Lawyers at DiTomaso Law Help Victims Link Injuries to Slip and Falls
A slip and fall accident can significantly and permanently affect your quality of life. A doctor might inform you that you need long-term care for injuries. If you were injured because of a negligent property owner, the Camden slip and fall lawyers at DiTomaso Law can guide you through the process and defend your claim. Call us at 856-414-0010 or contact us online for a free consultation. Located in Philadelphia and Cherry Hill, New Jersey, we serve clients throughout southeastern Pennsylvania and South Jersey, including Mt. Holly, Camden County, and Vineland.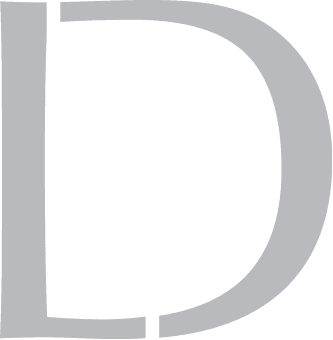 Get A 100% Free Case Evaluation
From A Top-Rated Personal Injury Attorney
$11.7M
Tractor-Trailer Accident
$1.5M
Drunk Driving Accident
$1.3M
Defective Machinery Accident
View All Case Results
"5 stars absolutely deserved here. If the need arises for legal representation again this is the only firm I will use. They handled every detail from insurance companies, doctors, and bills. I highly recommend Richard and his colleges and have to my friends and family."
See All Client Reviews