Should I Keep a Diary After a Car Accident?
June 01, 2021
It can be tough to remember all the details about an event several days later, such as a car accident. In many cases, car accident victims often tell conflicting or inaccurate stories when interviewed by insurance adjusters. A victim's forgetfulness can lead to insurance providers offering them a low settlement or denying the claim completely.
Keeping a car accident diary can resolve this common problem, especially if the diary is started as soon as possible after the traumatic incident. Many times, a diary gives a clearer picture of how a crash victim has been affected by an accident. Car accident diaries are frequently used by car accident lawyers when trying to compel courts or insurance adjusters to agree to suitable damages on behalf of their injured clients.
No one has to be a writer to keep an accident diary. Starting a diary only requires a sheet of paper or a document on a computer or smartphone. However, it is important for victims to know what to add to their diaries to make them as helpful as possible.
Start With the Details of the Car Accident
A good way to begin any diary is with a comprehensive overview of the accident itself. The overview should include many details, including the time and date that the crash occurred, the weather conditions, the location of the crash, and even the model and make of both parties' vehicles.
It is very easy to forget details, including how many passengers were in the other car, or whether the crash happened on a Tuesday mid-morning or Thursday after lunch. The more stressful and confusing the situation, the harder it will be to comprise an accurate depiction of the event.
Accident victims who were knocked unconscious or needed emergency treatment may want to ask others who were at the scene to help them recreate what happened. Drawing diagrams of what occurred is a good way to ensure that no details are missed.
Describe Symptoms in Precise Ways
During a crash, a victim's adrenaline can run high and end up masking pain. Many injuries suffered by drivers, passengers, and pedestrians are not apparent for hours or days. A car accident diary provides a place to note any new or lingering symptoms. Every entry should discuss symptoms in detail. Victims should refrain from making nebulous statements that seem unspecific.
Write Down All Medical Appointments
An accident diary should include all instances of medical treatments, such as emergency room visits and physical therapy check-ins. Some injured victims like to be very descriptive in their medical-related diary entries, right down to the names, addresses, and phone numbers of providers.
Being very specific about medical appointments serves an important purpose because it illustrates the extent of the injuries. It can be harder for insurance companies to deny claims or say an injury was superficial when the accident diary shows multiple dates of medical treatments. If a car accident case goes into court, judges and juries may be more sympathetic when they see the full scope of a victim's recovery experience.
Be Upfront About Pain Levels
Each day, an accident victim should jot down their pain levels at least once in their diary. Putting a number to represent the pain level conceptualizes it for other people. Seeing how a victim's pain worsens, stays the same, or resolves in days, weeks, months, or years gives excellent perspective to juries and courts.
Write Down Medications
Another important add-on in an accident diary is a list of medications. Doctors do not prescribe pharmaceuticals without reason. Consequently, if a victim requires constant prescriptions of controlled pain medications, the victim is likely seriously hurt.
It should be noted that victims should include any medicines that they took before their accident in their daily entries. This helps prove that they now have to take many different types of drugs in order to feel okay.
Include Occupational Fallout
People have a tendency to forget that their accident diary should include work-related items too. An accident diary needs to address any occupational problems that were a direct result of the crash. This could include having to miss work, being required to change positions or duties, or being let go.
Like everything else in the diary, job issues need to be dated and documented. This provides courts, insurance adjusters, and car accident lawyers with a full view of how the accident is affecting every part of the victim's daily living.
Avoid Exaggeration
A car accident victim may be tempted to embellish their stories in an effort to get more sympathy. Embellishment of facts is a practice that will almost certainly backfire. As a result, all accident diary entries should be clear of exaggerations.
This does not mean that accident diaries cannot include emotional entries. Some victims like to describe their state of mind. Humanizing an accident diary is fine as long as the entries are accurate.
Bring the Diary to the First Meeting With a Car Accident Lawyer
Not all collisions warrant a personal injury lawsuit. Victims who suffer minor injuries in New Jersey accidents can expect their own insurance personal injury protection (PIP) insurance to cover most medical costs and property damages under the state's no-fault laws. However, some accident victims may want to work with car accident lawyers to help recover fair damages.
In New Jersey and Pennsylvania, the statute of limitations to file any type of lawsuit after a crash is two years. Therefore, a victim should get in touch with a lawyer and set up an appointment sooner rather than later. Having a car accident diary takes the burden off the victim to remember everything during their initial and continuing consultations. At the same time, a lawyer can use the diary to reconstruct what happened post-crash. This may be especially critical in states like New Jersey and Pennsylvania, as both follow the rule of modified comparative negligence.
Modified comparative negligence means that a victim can still recover damages from an at-fault driver's insurance as long as the victim was 50 percent or less responsible. An honest accident diary can help a court determine the correct percentage of fault. A car accident is traumatic, and a victim may feel hopeless after the event. However, creating and maintaining an accident diary gives hope to those who have been injured during a crash.
Camden Car Accident Lawyers at DiTomaso Law Collect Necessary Evidence to Strengthen Personal Injury Cases
It is important to start an accident diary as soon as possible to help your case. That way, you can bring it with you when you visit an experienced lawyer. The Camden car accident lawyers at DiTomaso Law help their clients construct strong personal injury cases. Call us at 856-414-0010 or contact us online for a free consultation. We are conveniently located in Philadelphia and Cherry Hill, New Jersey, and we serve clients throughout southeastern Pennsylvania and South Jersey, including Mt. Holly, Camden County, and Vineland.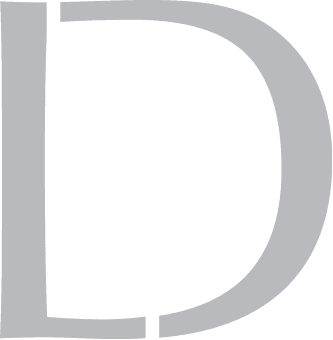 Get A 100% Free Case Evaluation
From A Top-Rated Personal Injury Attorney
$11.7M
Tractor-Trailer Accident
$1.5M
Drunk Driving Accident
$1.3M
Defective Machinery Accident
View All Case Results
"5 stars absolutely deserved here. If the need arises for legal representation again this is the only firm I will use. They handled every detail from insurance companies, doctors, and bills. I highly recommend Richard and his colleges and have to my friends and family."
See All Client Reviews