Is Depression Commonly Seen in Injured Workers?
April 29, 2022
A catastrophic injury could bring physical suffering, serious depression, or other mental injuries. Depression is often life-changing, and its effects can be devastating.
It is not uncommon for people who experience a workplace injury to refrain from looking into Workers' Compensation for a mental health condition. Getting back to work is usually the priority. Moreover, depression is often hidden due to a fear of criticism, a lack of understanding, not knowing if compensation is possible, or all of the above.
Quite often, people do not consider depression a mental injury. As a result, they try to avoid dealing with it, and that is where the danger lies. Depression affects your everyday life: work, activities, relationships, etc. It is difficult coming face to face with depression.
Data from the Medical Expenditure Panel Survey 2000-2006 states that people injured at work are more likely to suffer from depression than people with non-work-related injuries. The report uses research data to suggest that people with work-related injuries are more likely to suffer a more extensive range of mental health consequences than people injured outside of work.
A work injury, much like loss, has multiple factors leading to depression. Suffering from a temporary or permanent disability from a work injury is an unexpected life-changing event. Having to readjust to your daily routine can be overwhelming, especially for someone who is routinely active. Reduced earnings is a major change as well. This can easily affect a person's mood and overall happiness.
Having to bear the costs of treatment only adds fuel to the flame. Another problem is that many people either take a long time to return to work or never return. This can cause a person to lose a feeling of self-worth. Missing work for some people can also cause them to lose their sense of belonging.
What Are the Symptoms of Depression?
Emotionally, a person may experience sadness, anger, guilt, anxiety, irritability, or any combination of the aforementioned symptoms. Physical symptoms of depression include:
Tiredness.
Slow speech or movement.
Sleep deprivation.
Change in weight or appetite.
Constipation.
Random aches and pains.
A person may also experience changes in behavior, such as the following:
Avoiding family and friends.
Difficulty in functioning at work or any place that requires energy and concentration.
Difficulty in making decisions or thinking clearly.
Inability to maintain concentration or memory.
What Should You Do if You Are Suffering From a Traumatic Work Injury?
After reporting it to your employer and filing your claim for Workers' Compensation, you should see a doctor. Your doctor may recommend a mental health professional who can help treat you, prescribe an antidepressant, or suggest sources for self-help. Above all, a doctor can help you document treatment. You may have to see a company-approved doctor following a workplace accident.
Who Qualifies for Workers' Compensation Benefits?
Depression is a mental injury. Laws governing Workers' Compensation for mental injuries vary from state to state but may be covered. Nevertheless, there are basic requirements of eligibility to receive Workers' Compensation benefits.
An injured person must be listed as an employee. Independent contractors and consultants for instance are not considered employees. The person claiming the injury must prove they have a work-related injury or illness. An injury due to any function that serves as part of the job is considered a work-related injury.
Legitimate causes to claim a work-related injury include lifting a heavy load, falling due to a spill or object, or exposure to hazardous chemicals. Deadlines for Workers' Compensation claims also vary from state to state.
Legitimate treatments for depression might be covered under Workers' Compensation. These include medications, such as antidepressants, psychotherapy, and hospitalization.
A mental injury, such as depression, is a condition that can limit or prevent an employee from meeting required work duties relevant to the job. This condition must go beyond the everyday stress and anxiety experienced at work daily. The mental health condition must prevent an employee from functioning normally and completing required tasks at work.
What Challenges Can You Expect With Your Claim?
Most physical injuries show physical results. A mental health injury like depression, however, is more complex. The claimant must show that the depression is a direct result of the work injury.
The employee must also show that the depression is real. Besides stemming from physical injury, mental health problems resulting from a traumatic experience might be easier to prove than an experience that unfolds over time. See your doctor, take the necessary tests and treatments, including seeing a mental health professional if necessary, and keep sufficient documentation.
Why Would a Claim for Depression Be Denied?
Insurance companies may deny a mental injury Workers' Compensation claim for several reasons. These include:
A failure to meet the required deadline for making a claim.
A failure to seek medical treatment for the condition in a timely and responsible manner.
A determination that the condition existed previously or derived from an injury that happened outside of work.
A determination that the condition's cause was an incident that is exempt, such as horseplay.
As with physical injuries, medical costs for a mental injury like depression could be denied or discontinued if it is determined that the treatment was provided by an unauthorized physician, the treatment was unnecessary, the treatment was not authorized, or the treatment exceeded a reasonable time frame.
Whether it is depression or a physical injury, the insurance company in question could show resistance in many ways. Besides flat out denying a claim, an insurance company might improperly classify a disability, offer a less than adequate amount to settle the claim, or fail to correctly calculate an employee's average weekly wages.
Cherry Hill Workers' Compensation Lawyers at DiTomaso Law Pursue Benefits for Workers Suffering From Mental Injuries
Filing a Workers' Compensation claim for a mental injury is a complex and challenging process. For legal representation, speak with one of our Cherry Hill Workers' Compensation lawyers at DiTomaso Law. Call us at 856-414-0010 or contact us online to schedule a free consultation. Located in Cherry Hill, New Jersey, we serve clients throughout South Jersey, including Mt. Holly, Camden County, and Vineland.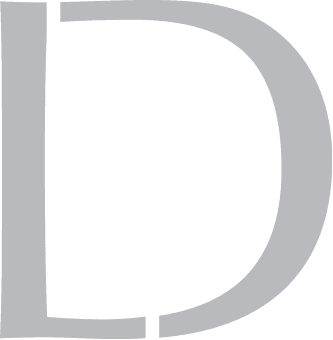 Get A 100% Free Case Evaluation
From A Top-Rated Personal Injury Attorney
$11.7M
Tractor-Trailer Accident
$1.5M
Drunk Driving Accident
$1.3M
Defective Machinery Accident
View All Case Results
"5 stars absolutely deserved here. If the need arises for legal representation again this is the only firm I will use. They handled every detail from insurance companies, doctors, and bills. I highly recommend Richard and his colleges and have to my friends and family."
See All Client Reviews