Delivery Truck Accidents on the Rise During the Pandemic
June 30, 2020
Delivery truck accidents have been on the rise because of the COVID-19 pandemic. Stressed drivers cannot focus, more deliveries are needed than ever, and some truckers are exempt from federal safety rules.
Drivers may not realize the higher level of risk that they accept when they get on the road. Delivery trucks are heavy and cause greater impacts during a crash and should be avoided by cars as much as possible.
Have Driving Rules Changed During the Pandemic?
The Federal Motor Carrier Safety Administration is changing driving rules in the wake of the COVID-19 pandemic. Drivers have been asked to cover more routes, handle more shipments, and move faster. The standing rules have been changed to allow carriers hauling items, such as medical supplies, to run longer routes. Not all drivers are allowed to drive longer hours, but some drivers manage very long shifts to ensure that medical supplies or food arrives at their intended destinations faster.
Drivers who are delivering medical supplies, emergency food supplies, building supplies for emergency relief operations, and anyone designated by a local or state government as exempt can drive longer hours. During their routes, these drivers must take an eight to 10 hour break after their shift is over. This break is critical, but drivers are still driving extremely long routes, which can lead to dangerous drowsy driving.
Are Truck Drivers Facing More Stress?
Whether a driver is allowed to drive a longer route or not, truck and delivery drivers are under more stress than ever before. The American public has resorted to overbuying because of the COVID-19 pandemic. These purchases must be delivered as quickly as possible, and it can be difficult for these drivers to deliver as quickly as the public would like.
Drivers are concerned about contracting COVID-19 because they are fueling up in public places, using public service stations, and delivering to large facilities staffed with dozens of people. These drivers are also concerned that their families could get sick because of their duties.
Delivery drivers know that the public counts on them to deliver as quickly as possible, and other stressed drivers on the road could drive recklessly during these extended routes.
Long shifts also keep drivers away from their families or homes for extended periods of time. Children are going to school online, and spouses may have been left behind to care for the children. At the same time, the truck driver may be the only person in the house who has a job. It is easy to understand how accidents can occur during this time.
Are Businesses Partly Responsible for These Accidents?
Businesses that manage large trucks have a part to play in preventing accidents. A business should take responsibility for its part in the supply chain. Cargo crews should load trucks properly to prevent tip-overs or rollovers. Trucks should be maintained properly, and those vehicles should be repaired when needed.
Any business that would like to run more delivery routes may want to hire additional licensed drivers. These companies are required under federal law to hire only licensed commercial drivers, and adding licensed drivers helps cut back on long shifts for everyone. Sadly, some companies may hire unlicensed drivers to improve efficiency, and the likelihood of an accident rises dramatically.
Large companies should also invest in technology that will keep a driver's eyes on the road. Simple changes to the way drivers work will help everyone stay safe. For example, a logistics company that uses traditional dispatch technology may want to use satellite navigation to keep drivers focused.
How Can Car Drivers Help Prevent Accidents?
Car drivers can prevent accidents by driving respectfully on the road. Accidents are often caused by reckless driving, and large truck drivers cannot always see what is going on around them. It is difficult for large truck drivers to stop, make evasive maneuvers, and drive in inclement weather.
Car drivers should try to avoid:
Making emergency stops around large trucks.
Driving alongside large trucks where the driver cannot see.
Cutting off large trucks.
Making left turns with large trucks.
Aggressive driving, including speeding and tailgating.
When car drivers are respectful on the road, large truck drivers are much safer. Car drivers can cause accidents because the large trucks they have cut off are not capable of driving like smaller vehicles. Car drivers have more control over their vehicles, and in many cases, they should not even be on the road. Avoid non-essential travel whenever possible.
Do Large Truck Drivers Need More Support?
Large truck drivers are asking for support as they worry about the spread of the coronavirus and its impact on their jobs. Large truck drivers in conjunction with the Owner-Operator Independent Drivers Association have asked for the following:
Greater access to masks, gloves, and sanitizing agents. Drivers who drive long routes might run out of supplies or simply do not have the support they need. Since these drivers are not employed by a large company, no one is buying these supplies for them.
Access to expedited testing centers that will quickly tell drivers if they have been infected.
Quarantine and treatment facilities that will host these drivers if they have been diagnosed with COVID-19.
Large truck drivers who are not given this level of support will be even more stressed. Imagine that a driver is concerned that he or she is infected or does not have masks or hand sanitizing products. Any support that these drivers receive should help them maintain the supply chain while flattening the curve.
If a truck or car driver does get into an accident during this unprecedented time, it is advisable to contact an experienced lawyer. A lawyer will protect your rights and ensure you receive proper compensation.
Cherry Hill Truck Accident Lawyers at DiTomaso Law Help Delivery Truck Accident Victims
Speak to one of our Cherry Hill truck accident lawyers at DiTomaso Law when you have been injured in a truck-related accident. Call us today at 856-414-0010 or contact us online for a free consultation. Located in Philadelphia and Cherry Hill, New Jersey, we serve clients throughout southeastern Pennsylvania and South Jersey, including Cherry Hill, Mt. Holly, Camden County, and Vineland.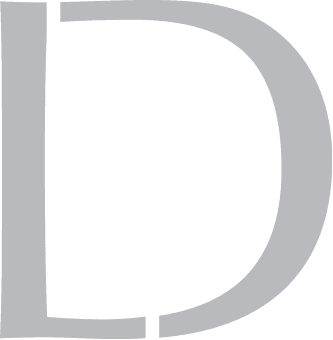 Get A 100% Free Case Evaluation
From A Top-Rated Personal Injury Attorney
$11.7M
Tractor-Trailer Accident
$1.5M
Drunk Driving Accident
$1.3M
Defective Machinery Accident
View All Case Results
"5 stars absolutely deserved here. If the need arises for legal representation again this is the only firm I will use. They handled every detail from insurance companies, doctors, and bills. I highly recommend Richard and his colleges and have to my friends and family."
See All Client Reviews