What Are the Deadliest Types of Car Accidents?
June 22, 2022
Any car accident can result in the injury of a driver or passenger, but some types of collisions are deadlier than others. Although any accident can be catastrophic, the following crash types are known for being the most dangerous.
Head-On Collisions
A head-on collision occurs when two vehicles slam straight into each other. Because the cars are coming from opposite directions, the force can be intense, even at low speeds. Head-on accidents can lead to fatal injuries due to the sudden, jarring impact.
Head-on crashes can happen for a variety of reasons. For example, a distracted or tired driver may veer into the wrong lane on a two-lane highway and collide with a vehicle coming from the other direction. Even if their airbags deploy, the drivers may experience significant injuries.
T-Bone Collisions
T-bone collisions tend to happen at intersections. For instance, one driver may speed up to try to make it through the intersection before the light turns red. The driver may hit another driver who has moved into the intersection.
T-bone accidents account for a high percentage of highway deaths every year. While some newer car models feature advanced crumple zones that help mitigate the force of a T-bone accident, the crumple zones may not be enough to stop severe trauma to drivers and passengers.
Multiple-Vehicle Accidents
You have probably heard of a pile-up involving multiple vehicles. The more vehicles involved in a crash, the higher the chance that the collision will fatally hurt someone. This is especially true if the multi-vehicle accident happens at high speeds or includes larger vehicles, like trucks.
It is not uncommon for accidents with multiple vehicles to occur on multi-lane highways or toll roads during bad weather. Road surfaces can become slick with rain or ice, causing drivers to lose control.
Read-End Collisions
Many rear-end collisions happen at low speeds, such as when a driver hits the gas prematurely when a light is about to turn green and hits the back bumper of another car. However, some rear-end crashes occur at high speeds.
The driver that is hit from behind is in the most danger. Because they have no time to prepare for the impact and no way to brace against the force, they may suffer catastrophic injuries, such as a brain injury.
Sideswipe Accidents
When one vehicle hits another at a side angle, it can be deadly. Even if the impact is not fatal, both drivers may lose control of their cars. For example, a driver may veer in the opposite direction and into a barrier or guardrail after being sideswiped. Both vehicles may end up moving away from one another and directly into other traffic.
Rollover Accidents
A rollover accident happens when a car rolls completely or partially. Rollovers tend to be catastrophic accidents. Sometimes, a vehicle that has rolled over will move many times before stopping.
Drivers and passengers trapped in a vehicle during a rollover have no control. During a rollover collision, occupants can even be ejected from the vehicle. Drivers and passengers may end up with life-threatening injuries.
Accidents Involving Pedestrians
Pedestrians are at high risk of death if they are hit by vehicles. Consequently, many accident fatalities involve pedestrians. Even slow-impact crashes can be fatal for pedestrians. For example, a child who rushes after a basketball that rolls into the street and is hit by a vehicle could suffer severe or even fatal injuries.
How Can I Avoid a Serious Injury?
While you cannot stop all accidents from happening, you can do your best to avoid an injury in the event of a crash:
Pay attention to the road. Being alert to everything, including changing weather to the behaviors of other drivers, can make a big difference. Put down your cellphone, food, your drink, and avoid all distractions.
Follow the rules of the road. Always follow the law and rules of the road.
Use your car's safety features. Does your vehicle have automatic emergency braking or lane departure warnings? Instead of turning off these features, could you make use of them? They could save your life and prevent serious injuries.
Get medical attention after a crash. Even if you feel fine after being in a car wreck, seek out immediate medical treatment. Either go to an urgent care facility or emergency room after your collision, and make an appointment with your primary care provider as soon as possible. You may have more injuries than you realize.
Wear your seat belt. Seat belts are one of the best tools you can use to protect yourself in a crash. Buckle up for every trip and insist that your passengers do so. Remember that a wreck can happen anywhere and anytime, so you must be prepared.
Wrongful Death Claims
If someone you love does not survive a car accident, you may be able to file a wrongful death claim on their behalf. All states differ regarding who is allowed to file, so it is best to speak with a car accident lawyer to determine your rights.
Filing a wrongful death claim or starting a lawsuit after a fatal crash follows many of the same steps as a non-fatal collision. You still have to file within the statute of limitations. In New Jersey, you have two years from the date of the death to file a claim. You will likely be barred from pursuing damages if you miss the statute of limitations.
What happens if your deceased loved one was partially responsible for the accident? In that situation, you may still be able to recover a percentage of the damages. New Jersey applies modified comparative fault, meaning the deceased must have been less than 50 percent at fault in order for their dependents to collect damages. If they were 25 percent at fault for the collision, the total compensation award would be reduced by 25 percent.
Finding out that someone you cared about has passed away in an accident is always an emotional experience. Many dependents consult with a car accident lawyer to determine how to proceed with a case. This allows the dependents to focus on healing while their lawyer focuses on the suit.
Camden Car Accident Lawyers at DiTomaso Law Help Dependents With Wrongful Death Claims
If your loved one passed away in a fatal accident, speak with one of our compassionate Camden car accident lawyers at DiTomaso Law. Call us at 856-414-0010 or contact us online to schedule a free consultation. We are located in Philadelphia and Cherry Hill, New Jersey, and we proudly serve clients throughout Southeastern Pennsylvania and South Jersey, including Mt. Holly, Camden County, and Vineland.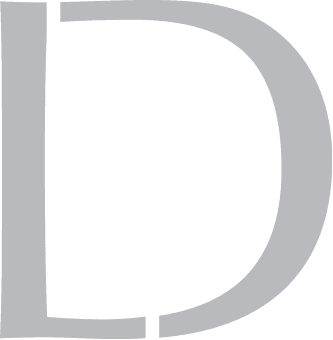 Get A 100% Free Case Evaluation
From A Top-Rated Personal Injury Attorney
$11.7M
Tractor-Trailer Accident
$1.5M
Drunk Driving Accident
$1.3M
Defective Machinery Accident
View All Case Results
"5 stars absolutely deserved here. If the need arises for legal representation again this is the only firm I will use. They handled every detail from insurance companies, doctors, and bills. I highly recommend Richard and his colleges and have to my friends and family."
See All Client Reviews