What Should Drivers Know About the 100 Deadliest Days of Summer?
May 12, 2021
While the summer brings great joy, relaxation, and carefree attitudes, it is still a time to take caution. The warm weather brings out many people, which means drivers will travel more over the summer. When planning a trip to the beach, amusement park, or a day out, it is important to remember safety precautions.
When leaving the home, remember all the factors that come with the summer heat. Do not rush when driving; speeding causes drivers to lose focus, and it affects reaction time as well. It is also important to not cut anyone off or race to get to one's destination.
Drivers should also be aware of the 100 Deadliest Days of Summer. The most dangerous days of summer are between Memorial Day weekend and Labor Day weekend. During this time, a great deal of people take to the roadways to take advantage of the nice weather, especially teenage drivers. Younger drivers are at greater risk during this time period. Some important factors to consider during the summer are younger drivers, road work being done, car accidents, tourists, distractions, the overwhelming heat, and much more.
What are Some Common Causes of Summer Accidents?
Younger drivers may not obey all of the road rules, and they are more likely to make mistakes when driving, so motorists should be aware of cars who switch lanes last minute. It is best to drive the speed limit and keep a good distance between others.
Road work also causes accidents over the summer, when drivers are unaware of how to adapt to the road changes or detours that are set up. The summer heat is something that affects not only the drivers, but their vehicles as well.
Be aware of tire pressures and the engine because both of these factors can lead to car accidents. Additionally, accidents on the side of the road can be distracting. It is important to concentrate on the road and to be alert if other drivers are distracted by a collision.
How can I Stay Safe During the 100 Deadliest Days of Summer?
During the summer, it is important to stay alert while on the road. Take extra precaution when driving through roadwork, keep one's distance from other vehicles, especially during heavy traffic, and be aware of those not following road rules. Other factors to consider are vehicle maintenance. The higher temperatures can cause tires to blow out, and the heat can also cause engines to overheat. These are minor details that need to be addressed because their consequences could be dangerous.
Another way to stay safe is to avoid distracted driving. Aside from teenagers, adults are guilty of being subject to many distractions while driving. While on the open road, avoid all electronics, and consider putting one's cellphone on Do Not Disturb mode to lessen the temptation. It may also help to not have the music playing loudly, even when it is tempting to do so. Also, avoid reaching for objects while driving, changing mirrors while driving, talking to passengers, or focusing on anything else besides driving.
Since it is prevalent that teenagers take on a heavy role in road crashes, parents should come forward to address this issue. Many parents have vocally stated their concerns for their children because they are aware of the risks with their young drivers and want to ensure their safety. There are countless websites and articles that focus on driving safety tips. They cover common scenarios to remind and encourage these teenagers to take precautions when driving during the summer. In order to recognize the severity of the situation, these articles and tips all mention the risks and dangers that come with reckless driving.
Parents should inform their children that drunk driving is an unsafe action and to avoid it at all costs. Impaired driving is a crime, and the consequences can be fatal. Teenagers should be taught that their futures, such as college education or potential employment opportunities, can be affected if they drive while impaired.
What Should I Do After a Collision?
First and foremost, make observations of the accident scene. Make notes and take pictures at the scene as well. It is important to also obtain a police report, and identify any witnesses in case the case ends up going to court.
Complete all paperwork and additional information needed for the insurance company. After everything is taken care of at the accident scene, it is important that the victim goes to a doctor to get checked out. If something is wrong or becomes an issue later on, it must be recorded and documented. A victim should follow all the doctor's orders after being checked out, keep a diary of what they experienced at the scene, have a log of their injuries, treatments, progress, and keep all necessary evidence for their case.
During this time, one should contact a lawyer as well. A lawyer will fight on behalf of their client and protect their rights. It is vital that all and any information is shared with the lawyer so that it is documented. Once a lawyer is retained, the client should ensure that their lawyer is speaking for them. The car accident victim should immediately contact their lawyer with any new information that may surface later on or during the progression of their case.
Camden Car Accident Lawyers at DiTomaso Law Help Collision Victims Injured During the 100 Deadliest Days of Summer
Drivers, especially young motorists, are at greater risk during the 100 Deadliest Days of Summer. During this time, all motorists should be extra cautious. Even with precautions, accidents can still happen. If you were recently injured in a collision, a Camden car accident lawyer at DiTomaso Law can evaluate your case. Contact us online today or call us at 856-414-0010 for a free consultation. We are located in Philadelphia and Cherry Hill, New Jersey, and we serve clients throughout southeastern Pennsylvania and South Jersey, including Mt. Holly, Camden County, and Vineland.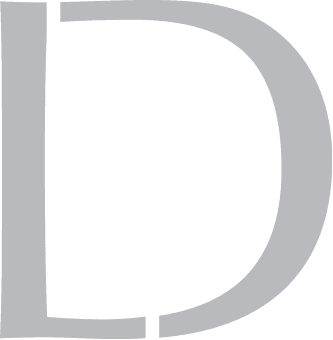 Get A 100% Free Case Evaluation
From A Top-Rated Personal Injury Attorney
$11.7M
Tractor-Trailer Accident
$1.5M
Drunk Driving Accident
$1.3M
Defective Machinery Accident
View All Case Results
"5 stars absolutely deserved here. If the need arises for legal representation again this is the only firm I will use. They handled every detail from insurance companies, doctors, and bills. I highly recommend Richard and his colleges and have to my friends and family."
See All Client Reviews