Does Daylight Saving Time Increase Car Accident Rates?
March 14, 2021
According to a study conducted at the University of Colorado, fatal car accidents increase by nearly six percent in the week following daylight saving time (DST). Fatigue, sleep deprivation, and other drowsy driving issues are just a few problems connected to DST. Consequently, these problems can impact the ability to drive, which can result in serious collisions.
Why is Daylight Saving Time Harmful for Drivers?
Springtime is almost here, which means adjusting the time one hour ahead to accommodate for longer daylight hours and shorter night hours. Although it may not seem like much, the time adjustment can affect the body both physically and mentally.
One hour of sleep can make a drastic difference to a person's circadian rhythm. The circadian rhythm is an important bodily function, and when it is misaligned, it has an ill effect on someone's health. In fact, lack of sleep, even if just for one hour, can negatively affect the heart. Researchers have found that heart attack rates increases by almost 24 percent following DST, and the risk of a stroke increases eight percent during the first two days after DST. When clocks fall back and people gain an extra hour of sleep, heart attack rates drops 21 percent.
Can the Time Change Impact My Daily Commute?
Drowsiness can greatly impact the morning commute. According to the National Highway Traffic Safety Administration (NHTSA), over 90,000 drowsy driving-related accidents occurred in 2017 alone. The number is likely higher since this figure is composed of reported accidents; there might be more unreported accidents that occurred because of drowsy driving.
During the next few mornings following DST, drivers must travel when it is dark outside. When the sun is down, visibility becomes poorer, regardless of headlights and streetlights. In the mornings following DST, drivers must contend with traffic congestion, traveling with limited or no sunlight, and they must combat fatigue as well.
The evening commute can be affected too. Longer daylight hours normally means that people will stay out longer instead of going home, which increases the possibility of traffic.
What are the Signs of Driver Fatigue?
It may be difficult to prepare for drowsy driving, it can be challenging to recognize if the body is too fatigued to drive. However, there are signs to look for to detect drowsiness. The following are common signs of drowsy driving:
Irritability or a restless feeling.
Yawning or eye rubbing.
Difficulty with short-term memory. For example, trouble remembering the previous miles driven.
Drifting into other lane or shoulder or following the vehicle in front too closely.
Inability to keep eyes open, vision going in and out of focus, and heavily blinking.
Unable to keep head up.
Daydreaming.
How can Drivers Prepare for the Time Shift?
The best way to combat drowsy driving and the ill effects of DST is to carefully plan ahead before the time change happens. Before DST, it is a good idea to do the following:
Start sleeping an hour before one's normal schedule. An example would be going to sleep at 9:00 p.m. instead of 10:00 p.m. It is recommended to get the body acclimated to the time change before it happens. People do this when taking long flights to help reduce jet lag, which is comparable to the effects of DST. Furthermore, it is important to understand that adults need a minimum of seven hours of sleep each night.
Pull over if one begins to feel drowsy. Since drowsiness affects the ability to focus and reduces reaction time, it is best to try to recognize the symptoms early. Although it is best to get rest before getting behind the wheel, pulling over for a quick nap may be a viable option.
Avoid taking any prescriptions or over-the-counter drugs that may cause drowsiness. Furthermore, any alcohol consumption before driving can lead to severe consequences. In fact, the NHTSA links drowsy driving to the same negative effects of drunk driving.
Teach young drivers about the hazards of DST. Talk to any teenagers or other inexperienced drivers about the dangers of drowsy driving. Many young drivers may feel that losing an hour off sleep may not affect them.
What Should I Do if I am Hit by a Drowsy Driver?
Drowsy driving is a dangerous habit, and fatigue may become worse around DST. Drivers can prepare for the time change ahead of time by going to sleep early. Additionally, a motorist should recognize the first signs of drowsiness and act quickly in order to prevent an accident.
If one is involved in a drowsy driving collision, they may have legal options, depending on the circumstances. A good first step is to consult with a car accident lawyer to discuss if compensation is available through a personal injury claim.
Camden Car Accident Lawyers at DiTomaso Law Help Clients Injured by Drowsy and Negligent Drivers
Around DST, there is an influx in serious car accidents and driver fatigue. During the time change, it is important to be cautious. If you were involved in a severe drowsy driving collision, a Camden car accident lawyer at DiTomaso Law can help you with your case. Call us at 856-414-0010 or complete our online form for a free consultation today. We are located in Philadelphia and Cherry Hill, New Jersey, and we serve clients throughout southeastern Pennsylvania and South Jersey, including Mt. Holly, Camden County, and Vineland.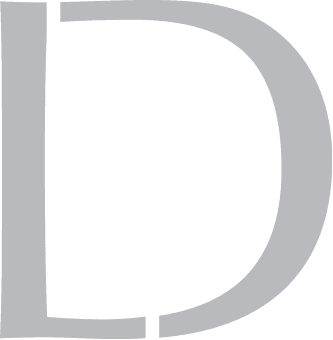 Get A 100% Free Case Evaluation
From A Top-Rated Personal Injury Attorney
$11.7M
Tractor-Trailer Accident
$1.5M
Drunk Driving Accident
$1.3M
Defective Machinery Accident
View All Case Results
"5 stars absolutely deserved here. If the need arises for legal representation again this is the only firm I will use. They handled every detail from insurance companies, doctors, and bills. I highly recommend Richard and his colleges and have to my friends and family."
See All Client Reviews