What Are the Dangers of Working With Heavy Equipment?
January 03, 2022
You may have seen front-end loaders, snow ploughs, backhoes, and other heavy equipment on the road and in construction sites. They are the work horses of the transportation, construction, and warehouse industries. Without them, workers would be spending many hours of backbreaking labor. Yet, use of heavy equipment is not without risk. Every year, heavy equipment injures tens of thousands of people, including workers either operating or in the vicinity of the equipment.
Different business sectors rely on different types of heavy equipment. Most familiar in the construction and transportation industries is earth moving equipment, like backhoes, front-end loaders, dump trucks, excavators, and trenchers. Subsequent processing usually involves moving container boxes for land or rail transport or unloading them to transport in motor carriers. Warehouse operations involve moving heavy loads, often on pallets, from large trucks. Pallets are moved using forklift trucks and electric hand trucks. The transportation and utility sectors often use cherry pickers to trim back tree branches and/or relocate utility lines. These types of heavy equipment are most often associated with causing serious injury. 
Many factors contribute to the dangers of using heavy equipment. Generally, the equipment requires specialized skill to operate correctly. Federal and state governments impose various requirements on heavy equipment operators. Drivers using this equipment on roads must have a commercial driver's license (CDL) endorsement. The Federal Motor Carrier Safety Administration (FMCSA) sets requirements for drivers of large trucks who must pass a written test, a skills test, and provide proof of medical clearance. The Occupational Safety and Health Administration (OSHA) imposes requirements on workers who use heavy equipment. Requirements are separated out by industry, including construction, and are tailored to the nature of the work and equipment used. However, the standards all mandate some form of skills training and verification. 
Skilled operators cannot prevent every workplace accident. The equipment itself poses special challenges. Using heavy equipment, even when operated correctly, can interfere with the operator's line of sight. For motor carriers, there are large blind spots behind and to the sides of the vehicle. Even the best and most optimally adjusted mirrors cannot eliminate these blind spots. In addition, operators of forklift trucks, cranes, and earth-moving equipment all have similar challenges. This puts others in the vicinity of the equipment being operated at risk of being injured. 
Limitations in sight lines are worse when operators need to reverse. Warning sounds and lights can help advise others of the danger. However, there is still a chance that someone behind the equipment and out of visual range of the operator will get struck. Also, even skilled operators cannot compensate for other risks, such as uneven terrain and poorly maintained equipment. These factors all contribute to a heightened risk of catastrophic injuries during use as compared to other smaller tools and equipment. 
In fact, the sheer size of the equipment is an issue. While workers are often required to wear personal protective equipment (PPE), it is usually not strong enough to provide protection from impacts involving use of heavy equipment. The Bureau of Labor Statistics and the OSHA review reported accidents and injuries and found that each year in the United States, over 800 fatalities and 18,000 other injuries are related to use of heavy equipment. 
What Types of Injuries Happen With Heavy Equipment?
Some of the more common incidents of being injured by heavy equipment include someone being:  
Crushed under a piece of equipment.

Trapped between two pieces of equipment.

Injured when heavy equipment is in a roll-over accident.

Run over or backed over by a vehicle.

Hurt by debris being moved using heavy equipment.
Some will suffer less serious injuries such as bruises, lacerations, contusions. Many, if not most, injuries involving heavy equipment are catastrophic. Examples of some of the more serious workplace injuries that have resulted include:  
Spinal cord damage and paralysis.

Concussions and more serious traumatic brain injuries.

Crushed or broken bones.

Internal organ damage.

Internal hemorrhaging.
What Should You Do if You Are Injured by Heavy Equipment?
If you are injured as an employee, then you must report your injury to your employer promptly and seek medical attention. Most workers are covered under Workers' Compensation laws in each state. Certain benefits will be provided by Workers' Compensation. Under Workers' Compensation, an injured employee can receive financial benefits relatively quickly and does not have to prove fault on the part of the employer to qualify. In exchange for this benefit, workers are not entitled to sue their employer. 
Workers' Compensation generally provides a portion of lost salary while the injured employee recovers. In addition, medical expenses such as hospitalization, medication, doctor appointments, diagnostic tests, and physical therapy are also covered. This is true even if a pre-existing condition is exacerbated by the accident. The employer may be entitled to require their injured employee to be evaluated by one of the doctors they have pre-selected. Sometimes, the employee can see their own doctor. How long compensation is provided depends on the degree of disability and whether damage from the injury is temporary or permanent.
Some employers seek to interfere with employee's benefits and may challenge the application. Others may challenge the amount due to the employee and attempt to settle the claim for less than what the employee deserves. An experienced lawyer can explain the details of the Workers' Compensation laws in your state and help ensure your rights are protected. 
One of the most frequent reasons for denial of Workers' Compensation claims is failure to provide sufficient medical evidence. It is important to not only seek medical attention but to also be sure to obtain all relevant medical records from all providers involved in diagnosis and treatment. If a case is contested or denied, it may also be necessary to getting medical examinations and opinions from reputable independent physicians and/or to seek testimonies from medical experts to substantiate the claim. 
Are Employees Limited in Only Receiving Workers' Compensation?
While Workers' Compensation benefits tend to kick in early, they are limited. Sometimes, an injured employee is entitled to compensation from other sources. If the heavy equipment was faulty in some way due to a defective part, a lawsuit could be initiated against the manufacturer. Similarly, if the heavy equipment is maintained by a third party and the maintenance was not done correctly and caused the accident, then the employee could have a case against the third party. 
Pursing a third-party claim can be complicated. Initiating these lawsuits is often possible on a contingency basis, where the firm is paid a portion of an amount awarded under the claim. However, circumstances vary, and it is best to consult with an experienced lawyer to understand the pros and cons of different approaches. Considerations include whether it is possible to gather necessary evidence to support the claim, delays inherent in seeking a judgement through the courts, and other concerns, such as how much time and effort is required to bring the claim to fruition.
Cherry Hill Workers' Compensation Lawyers at DiTomaso Law Can Help You After a Work-Related Heavy Equipment Accident
If you have suffered a serious injury from an accident involving heavy equipment, then you may have the ability to recover Workers' Compensation. Our experienced Cherry Hill Workers' Compensation lawyers at DiTomaso Law can evaluate your case and work with you to define the best approach for your specific circumstance. Located in Cherry Hill, New Jersey, we serve clients throughout South Jersey, including Mt. Holly, Camden County, and Vineland. Call us at 856-414-0010 or contact us online to schedule a free consultation.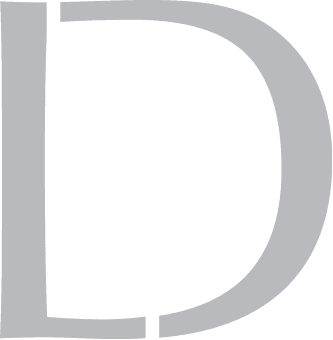 Get A 100% Free Case Evaluation
From A Top-Rated Personal Injury Attorney
$11.7M
Tractor-Trailer Accident
$1.5M
Drunk Driving Accident
$1.3M
Defective Machinery Accident
View All Case Results
"5 stars absolutely deserved here. If the need arises for legal representation again this is the only firm I will use. They handled every detail from insurance companies, doctors, and bills. I highly recommend Richard and his colleges and have to my friends and family."
See All Client Reviews