What Damages are Available for a Catastrophic Injury?
June 22, 2021
Those who have been hurt in a car accident often have severe injuries. Sometimes, a car accident can cause a catastrophic injury. Not all wounds are catastrophic, however, only certain types of crash injuries fall into that category. Therefore, it is important for victims to understand how a catastrophic injury is defined. That way, they can work with a lawyer to recover the right amount of damages.
Even minor injuries suffered after car accidents can be frustrating, painful, and worrisome. However, catastrophic injuries are especially troubling and expensive. These types of injuries do not just cause short-term problems, they are often lifelong.
There are three specific kinds of damages available to victims of catastrophic crashes:
Economic Damages: These damages are those that have a direct, predictable cost. For example, the cost of a surgery that has already happened is well-defined. However, economic damages for future expected medical interventions can be harder to pinpoint. This is where lawyers tend to work with knowledgeable professionals who are able to calculate estimates.
Non-Economic Damages: Non-economic damages are more difficult to define because they are subjective and relate to the victim's quality of life. Non-economic damages could include the loss of an intimate relationship with a spouse, or the inability to continue any kind of physical exercise. Putting a price on losing normal functions can be challenging, but a lawyer and their team are well-versed in using special calculators and can come up with appropriate figures.
Punitive Damages: Punitive damages are based on the negligence of the other party. Not all catastrophic injury victims receive punitive damages, especially if they contributed to the cause of the accident. In New Jersey, the cap on punitive damages is at least $350,000 or up to five times the amount of compensatory damages, whichever is greater.
What Types of Injuries are Considered Catastrophic?
Amputations are considered catastrophic injuries. Other common catastrophic injuries include:
Paralysis: Any type of permanent, partial, or full paralysis is catastrophic for the victim and their support system. Paralysis can result from damage to the nerves and surrounding soft tissues. Although some victims may be able to recover some mobility after a paralysis diagnosis, some people may never be able to fully function again.
Disfigurement: Catastrophic car accidents can lead to disfigurement. Disfigurement can be anywhere on the body, although compensation tends to be higher for victims whose disfigurement is visible, such as on the face, arms, and legs.
Burns: A victim who suffers extensive burns will likely be disfigured and may have major damage to other body parts, such as the soft tissues, muscles, ligaments, and nerves. Burns can result from an exploding gas tank or from electrical or chemical sources.
Traumatic Brain Injuries: Brain injuries can affect memory and personality. Someone with a severe traumatic brain injury (TBI) caused during a crash may seem like a different person, at least to the people who knew the victim well. This naturally affects the victim's ability to hold a job or even remain close with family and friends. Some victims diagnosed with a severe TBI may require special lifelong around-the-clock medical care.
Traumatic Orthopedic Injuries: A traumatic orthopedic injury is one that cannot be expected to heal completely. For instance, someone with extensive fractures in one leg may regain partial function of the leg. Nevertheless, the leg may never be completely repaired to pre-accident condition.
This is not an exhaustive list of all the types of catastrophic injuries that can occur. Additionally, some victims may have multiple injuries which magnify the long-term problems. Regardless, all catastrophic injury victims deserve to understand how to make a claim after an accident.
Is it Difficult to Prove That an Injury is Catastrophic?
Like any injury suffered during a car accident, a catastrophic injury will need to be substantiated. Often, it is not difficult to establish that a catastrophic injury occurred because of the extensiveness of the wound. Yet, insurance companies may try to say that an injury is not as catastrophic as it seems.
Therefore, victims and their families should be ready to provide evidence to support their catastrophic injury claim to the insurance carriers and the courts. Some types of documentation that can back the claim of a catastrophic injury include:
Information in the form of letters and notes from doctors and physicians.
Medical records and treatment invoices.
Police reports from the scene of the accident.
Eyewitness reports taken at the crash or witness depositions taken later.
Expert testimony on the nature of the injury and likelihood of improvement.
Prior catastrophic injury cases that were settled or went to court.
How can I Get Compensation for a Catastrophic Crash Injury?
Many victims of catastrophic injuries rely on their family members or close loved ones to make a claim on their behalf. It is important that loved ones know their state's laws surrounding car accident fault.
New Jersey follows the rule of comparative negligence. Comparative negligence allows drivers to share the blame for an accident. A percentage of fault is assigned, and that number will be deducted from the total damage award as long as it does not exceed 50 percent. For example, a victim who is found 25 percent at fault for an accident will be entitled to 75 percent of the total damage award amount.
Not all catastrophic injuries go to court. Many are settled by insurance companies to save money on legal fees and resources. It is important for victims to be careful about accepting any settlement offer before speaking with a lawyer. Insurance companies may offer an amount that seems very high but will not be enough for a victim.
Catastrophic injuries usually lead to ongoing medical care for the rest of the victim's life. Even with a seemingly high settlement offer, costs could quickly add up due to surgeries, in-home treatment, physical therapy, pain medications, medical equipment, home modifications, and lost wages. For this reason, it is important to have legal representation.
Cherry Hill Catastrophic Injury Lawyers at DiTomaso Law Fight for Victims of Life-Altering Accidents
Catastrophic injury victims should talk to a legal professional who understands how to recover damages. There may be different damage options available in your case. If you need help, speak to a Cherry Hill catastrophic injury lawyer at DiTomaso Law right away. Call us at 856-414-0010 or contact us online for a free consultation. Located in Philadelphia and Cherry Hill, New Jersey, we serve clients throughout southeastern Pennsylvania and South Jersey, including Mt. Holly, Camden County, and Vineland.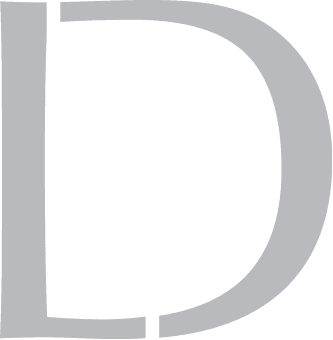 Get A 100% Free Case Evaluation
From A Top-Rated Personal Injury Attorney
$11.7M
Tractor-Trailer Accident
$1.5M
Drunk Driving Accident
$1.3M
Defective Machinery Accident
View All Case Results
"5 stars absolutely deserved here. If the need arises for legal representation again this is the only firm I will use. They handled every detail from insurance companies, doctors, and bills. I highly recommend Richard and his colleges and have to my friends and family."
See All Client Reviews