What are Critical Forklift Safety Tips?
September 27, 2021
Forklifts make tasks in warehousing, retail, construction, and numerous other industries easier. These machines allow heavy and bulky loads to be transported with ease and help workers attain higher productivity. However, forklifts can also cause workplace injuries if safety precautions are not followed.
Workplace accidents involving forklifts cause about 34,900 serious injuries and 85 deaths every year, according to the Occupational Safety and Health Administration (OSHA). Fortunately, putting the right forklift safety measures in place can prevent many workplace accidents.
Workplaces have safety precautions in place to protect the forklift operator on duty as well as workers in the vicinity. Employers who depend on forklift operators to keep their business running smoothly must enforce safety procedures. In order to do that, employers and forklift operators must work together to create a safe work environment. Listed below are important forklift safety tips.
Certification and Training
Employers must make sure that forklift operators are certified and trained. The OSHA has established safety standards, and training programs are available to provide official instruction and licensing.
Additionally, forklift operators should receive ongoing training to keep current on their skills and changing procedures. Employers should also make sure to evaluate the performance of their forklift operators and their adherence to safety practices. Forklift operators should wear a hard hat, safety boots, and a reflective vest as well.
Inspect Machines Before Use
Forklifts should be inspected for safety issues every day before they are used. Inspections should be logged, and any problems should be addressed before the forklift is put into operation. An inspection checklist is helpful to ensure that each part of the forklift is in good working order. The checklist should include the following:
Examine the entire machine for obvious signs of potential hazards.
Make sure the forks are in good shape without any cracks, bends, or other damage.
Take a good look at the mast and overhead guard to be sure they are not damaged.
Try the brakes, steering wheel, horn, and lights to be sure they are working properly.
Check for signs of wear, poor inflation, or other issues with the tires.
Ensure the vehicle's fluid levels are good and that there are no leaks from any tanks or lines.
Balance and Secure the Load
The load should not be too heavy or wide for the forklift to handle. An oversized or heavy load could easily tip the forklift over. A load that is not properly balanced is also dangerous. The load should be balanced with both forks under the load, with the load pushed back as far as possible. If the load is not flat and immobile on the forks, it should be strapped down securely before being transported.
When transporting a tall object or high load, you should tilt it back toward the vertical mast or secure it so it does not tumble off the front while the forklift is in motion. When transporting loads, you should keep the forks positioned as low as possible. This lowers the center of gravity and helps prevent tipping accidents, but it also allows the operator more clearance to see past the load.
Forklift operators should also drive slowly. Even though forklifts help workers save time on their tasks, it is essential that safety takes priority when traveling with a loaded forklift. Remember that stopping suddenly or turning sharply can upend the forklift. Even an empty forklift is dangerous when it is traveling at a high speed.
Do Not Horseplay
Forklifts are meant to carry loads of materials and products, not people. You should never attempt to carry a person or use the forklift to raise a person up to reach something or perform a work task. You should also never allow another person to hang onto the forklift to be transported unless there is a second seat available for that purpose.
Forklift drivers must be focused on safety the entire time they are operating the machine. Distractions can create hazardous work conditions and accidents.
Pay Attention
If you are operating a forklift, you should always be able to see where you are going. If the load obstructs your view from the driver's seat, you should drive in reverse to deliver the load.
Do not load, unload, or operate a forklift in an area where there is a lot of activity. If that cannot be avoided, take precautions to ensure that people are aware of the possible danger of the forklift. Engage motion warnings or use the vehicle's horn to alert a person in your path if they are unaware of the danger.
If you are injured in a forklift accident, you should be able to collect Workers' Compensation. You should be able to recover the costs of any medical procedures, doctor visits, tests, or treatments for a work-related injury. A lawyer can ensure that you receive the benefits that you deserve.
Vineland Workers' Compensation Lawyers at DiTomaso Law Provide Legal Assistance to Injured Forklift Operators
Figuring out what to do after a serious work-related forklift accident can be overwhelming. Our Vineland Workers' Compensation lawyers at DiTomaso Law can help you with the next steps, and we can help you understand your rights. Contact us online or call us at 856-414-0010 to set up a free consultation to discuss your case. Located in Cherry Hill, New Jersey, we serve clients throughout South Jersey, including Mt. Holly, Camden County, and Vineland.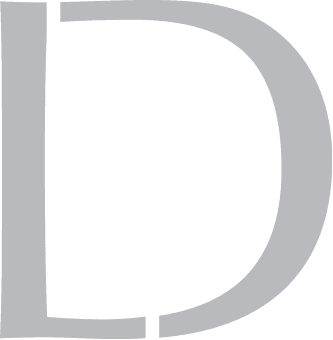 Get A 100% Free Case Evaluation
From A Top-Rated Personal Injury Attorney
$11.7M
Tractor-Trailer Accident
$1.5M
Drunk Driving Accident
$1.3M
Defective Machinery Accident
View All Case Results
"5 stars absolutely deserved here. If the need arises for legal representation again this is the only firm I will use. They handled every detail from insurance companies, doctors, and bills. I highly recommend Richard and his colleges and have to my friends and family."
See All Client Reviews