Why Should Construction Workers Be Cautious After Daylight Saving Time?
October 28, 2021
Daylight saving time (DST) ends this year on Nov. 7 at 2:00 a.m. Researchers have linked an increase of workplace accidents during the weeks following the time change. The time shift can make you feel tired enough to impact your work performance. It has also been shown that the risks of heart attack and stroke goes up after the time change, especially in the first three weekdays after it happens.
The disruption of the circadian rhythm can cause you to become very short- tempered, which can lead to aggression and poor decisions. Feeling impatient behind the wheel of a forklift or when walking across a slippery scaffold can increase your risk for a serious accident. Feeling angry can also get you into trouble on the job site. This is all compounded by the fact that construction workers have long hours. Some construction workers will now have to work in the dark because of the time change.
What Are the Dangers for Construction Workers?
Any disruption to the sleep cycle can impact your work performance, even if you are getting an extra hour of sleep. The real danger this time of year comes when construction workers who were working in daylight for months now find that their shifts are ending or starting in the dark. According to the Centers for Disease Control and Prevention (CDC), in 2019, there were over 11 million workers employed in private and public construction sectors in the United States. The leading cause of work-related deaths in this industry is falls, which account for 36.4 percent of the overall fatalities. Other common workplace accidents in the construction industry include struck-by incidents, electrocutions, and caught-in/between incidents.
Construction job sites are already full of hazards, and the time change can impact the safety of construction workers if they are not prepared. There are a lot of vehicles and equipment being moved around, like cranes and machinery, and the ground tends to be uneven while work is underway. Unstable work surfaces at heights are much more dangerous, and a worker who feels disoriented or fatigued could easily slip and fall. Electrical hazards are another major concern, so it is essential to have complete focus and to follow the proper safety protocols when undertaking work.
Tired construction workers may also make mistakes when handling dangerous tools or working around hazardous materials, such as chemicals. Forgetting to put on a safety helmet or respirator could lead to a life-threatening situation. There is also the significant risk of not knowing what to do should an emergency occurs. It is not unusual for something to collapse, a fire to start, or to have a large object fall from a height or strike somebody. Someone who is feeling groggy in these kinds of situations could end up getting even more hurt, or they may also not be able to provide assistance to an injured coworker.
How Can I Work Safer at Night?
People who work night shifts generally work from about 11:00 p.m. until 6:00 a.m., and once DST ends, other constructions workers find that since it gets dark sooner, they are working in low-light, even though they are on dayshift. The areas should be well-lit, but if more brightness is needed, there is the option of wearing a safety helmet that has a built-in headlight. These are commonly used on sites and can increase visibility. Reflective tape can also be added to clothing and gloves, as well as on equipment and large machinery, like forklifts.
It can be hard to keep your eyes open toward the end of a work day after the time change first happens, and there are some good tips that can be shared by people who work night shifts. It is not a good idea to have a heavy meal at lunch or in the afternoon hours, as this tends to make people sleepy. If your eyes start to feel heavy, talk to other employees. You should not wear headphones on construction sites since you may not be able to hear the outside environment. Looking at cellphones and other electronic devices can also make you feel more tired and should be avoided.
How Else Can Employers Help?
Employers are required to provide a safe workplace for their employees, and stressing safe working practices is in everyone's best interest. A few weeks before the time change, it is a good idea to have a safety meeting that brings up this topic. Employees might balk at having a meeting about this subject because they do not think it is important, but if it is well-presented, they will get the message. They can be encouraged to change their sleeping pattern a few days beforehand, to stay hydrated, exercise, and to take breaks if needed. The symptoms of fatigue are said to mirror the symptoms of being intoxicated, so it is critical that employees know the dangers of the time change.
The meeting could be tied into performing maintenance on company vehicles and equipment and to ensure that all employees have the proper personal protective equipment (PPE). Many do not wear their PPE when they should, so this can also be discussed. It is also wise not to schedule any major operations in the week following the end of DST. Tasks like demolitions and major installations can be postponed for a week until everyone's internal clocks are back on track.
These employers and their supervisors are also responsible for frequent walk-throughs to identify possible hazards, and when there is less light in the day, this concern should also be addressed. Areas that are not well-lit are dangerous in any workplace, but on constructions sites, you have more debris, slippery and uneven surfaces, large machinery, tools, and equipment. Getting enough sleep, being able to see clearly, and following company safety protocols can all help prevent construction site accidents in the weeks following the end of DST. If you are injured in a construction accident at work, you are likely entitled to Workers' Compensation benefits.
Vineland Worker's Compensation Lawyers at DiTomaso Law Provide Legal Guidance to Injured Construction Workers
If you are a construction worker and were injured on the job, speak with our Vineland Workers' Compensation lawyers at DiTomaso Law to learn more about your rights and benefits. Call us at 856-414-0010 or complete our online form to schedule a free consultation. Located in Cherry Hill, New Jersey, we serve clients throughout South Jersey, including Mt. Holly, Camden County, and Vineland.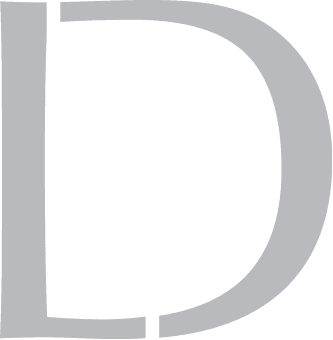 Get A 100% Free Case Evaluation
From A Top-Rated Personal Injury Attorney
$11.7M
Tractor-Trailer Accident
$1.5M
Drunk Driving Accident
$1.3M
Defective Machinery Accident
View All Case Results
"5 stars absolutely deserved here. If the need arises for legal representation again this is the only firm I will use. They handled every detail from insurance companies, doctors, and bills. I highly recommend Richard and his colleges and have to my friends and family."
See All Client Reviews