Can I Collect Workers' Compensation if I am Injured During Work-Related Travel?
November 02, 2021
Despite the coronavirus pandemic, many employees have to commute to and from work. Some workers also have to travel short, medium, or long distances while on the job. Whether you are commuting to work or traveling due to job requirements makes a big difference in whether or not you could collect Workers' Compensation should you become injured.
Many jobs do require workers to travel, such as a truck driver, bus driver, or even a travel salesperson. A landscaping company is a good example of a job that would require you to travel from one work location to another. These employees might have concerns about compensation for accidents.
The going and coming rule recognizes that some workers must travel, but employees who are injured in car accidents when they are commuting are not eligible for Workers' Compensation benefits. If you are injured in a car accident or otherwise suffer an injury while going to or from work, your insurance or a personal injury claim might cover the damages.
Many workers make one or more additional stops while going to and from work. Those stops are not work-related but could result in an accident and injury. Under the going and coming rule, Workers' Compensation is not available to workers commuting to and from work, but some exceptions apply. This helps keeps a healthy balance of Workers' Compensation claims so that employees can get benefits for workplace injuries.
Exceptions to the Going and Coming Rule
Some employees travel for work, which could keep them away from home for hours, days, weeks, or even longer. If your job requires you to travel for days at a time to attend conferences, tradeshows, and other events, Workers' Compensation should cover any work-related injuries. Workers' Compensation is likely available if you are away on a business trip on behalf of your employer and get injured. For example, if you were injured while attending a work-related conference, Workers' Compensation will likely cover your related costs.
An employer who has traveling workers should outline the travel policies that affirm what is work and what is free time. If you are away at a conference, your employer would likely consider time spent at the conference to be related to work. The same goes for any networking events.
When your work day is over, you are not eligible for Workers' Compensation benefits. Should you get injured while returning home from work, you are likely not eligible for any benefits to cover those injuries.
Railroad Workers and Maritime Crew Members
Two classes of workers are not eligible for Workers' Compensation protection due to the nature of their jobs. Railroad workers who operate and work on trains while they are in motion and maritime crew members aboard vessels are not covered by Workers' Compensation insurance. If a railroad worker suffers an injury while on a moving train, they can file a claim under the Federal Employer's Liability Act (FELA) to recoup losses.
The nature of railroads crossing multiple state lines and jurisdictions could complicate coverage for injuries. Determining which laws would apply when an injury occurred might be impossible. The same goes for vessels that venture out into international waters just a few miles away from port.
While in international waters, there is no way for a particular state's laws regarding Workers' Compensation protection to apply. Injured seamen are entitled to three separate types of compensation in lieu of Workers' Compensation. A maritime worker can sue their employer under the Jones Act. They can also sue the ship owner for negligence, or they might be entitled to maintenance and cure, regardless of fault.
Although many employers will cover work-related travel injuries, some do not. Due to the nature of these jobs, Workers' Compensation does not cover travel-related injuries.
What About Independent Contractor?
Another issue that might affect your ability to collect Workers' Compensation is if you are an independent contractor. Some independent contractors are eligible for Workers' Compensation, depending on state laws. If you are an independent contractor and you suffer an injury while working, you might have to file a civil lawsuit to collect damages. You would have to file against the negligent party that caused your injury.
Determining if you are eligible for Workers' Compensation benefits is difficult when you are injured while traveling. However, a lawyer can help you find the right path.
Vineland Workers' Compensation Lawyers at DiTomaso Law Can Help You Determine if You Are Eligible for Benefits
Work-related travel can complicate your Workers' Compensation claim. Most people are not protected while commuting to and from work. However, when work tasks require travel, then you might be able to collect benefits. Our Vineland Workers' Compensation lawyers at DiTomaso Law can protect your rights if you were injured while traveling for work. Complete our online form or call us at 856-414-0010 for a free consultation. Located in Cherry Hill, New Jersey, we serve clients throughout South Jersey, including Mt. Holly, Camden County, and Vineland.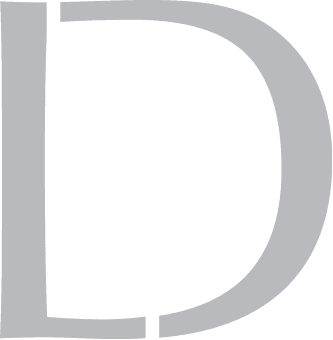 Get A 100% Free Case Evaluation
From A Top-Rated Personal Injury Attorney
$11.7M
Tractor-Trailer Accident
$1.5M
Drunk Driving Accident
$1.3M
Defective Machinery Accident
View All Case Results
"5 stars absolutely deserved here. If the need arises for legal representation again this is the only firm I will use. They handled every detail from insurance companies, doctors, and bills. I highly recommend Richard and his colleges and have to my friends and family."
See All Client Reviews