What are Common Work-Related Lifting Injuries?
January 29, 2021
Jobs that require regular lifting and moving of objects can easily lead to bodily trauma. Sometimes, an injury is short-term, but other workplace injuries may necessitate significant medical attention. Below are some of the more common types of injuries that impact employees who routinely lift items, such as boxes, products, and equipment.
Back Injuries
All areas of the back can be pinched, twisted, or bruised during improper lifting. For this reason, back injuries tend to be among the most prevalent when it comes to workers who frequently lift objects.
Back injuries usually present as pain or discomfort during all hours of the day. The pain may be dull and achy, or sharp and intense. It may also be relegated to one part of the back or the whole back.
Nerve Damage
Pinched nerves can lead to damage. Signs of a nerve injury may involve a mixture of numbness, throbbing, weakness, sensitivity, and shooting pain. However, every case of nerve damage is unique to the injured worker. Therefore, symptoms may vary, especially if the problem is ignored.
Nerve damage can sometimes be reversed. If it is not diagnosed and properly approached in time, though, it can lead to permanent issues.
Strain and Sprain Injuries
Employees who lift items constantly may end up with strain and sprain injuries. A strain or sprain may be tough to pinpoint, especially if the pain radiates outward and into nearby areas of the body. Some sprains are obvious, such as a sprained wrist, swollen ankle, or strained shoulder muscle that is red and warm to the touch.
Neck Damage
When workers do not lift items correctly, they may put undue stress on the neck muscles. Like all muscles, the neck muscles are susceptible to spraining and tearing. However, the neck includes vertebrae, which may become damaged, as well as nerve endings.
Neck damage is common for workers in some industries, such as warehouse fulfillment plants and factories. Some injuries may not be immediately obvious. An employee should be on the lookout for signs of neck discomfort, and they should report any unusual symptoms to their physician.
Joint Injuries
When lifting, the joints in the body accept quite a bit of force. Sometimes, the force is not distributed evenly over the joint, leading to intense pressure on and around the joint.
A joint injury can be sudden or can occur over time. For example, a shoulder beginning to hurt more and more with each passing month. Doctors tend to use special scans, like X-rays and MRIs, to determine the best ways to address individual joint injuries.
Hand Injuries
Even if a worker wears gloves while lifting or moving objects, the employee's hands may suffer from a variety of injuries. Cuts, bruises, nerve damage, broken bones, and carpal tunnel syndrome all affect the hands. Hands can also be crushed by falling objects or within equipment used to transport items, like conveyor belts.
Like other injuries, some hand injuries require immediate medical attention. Other hand injuries may present over time, which can happen with carpal tunnel syndrome since it takes a while to become apparent.
Foot Injuries
The feet are always involved in lifting. Consequently, they can become hurt during regular workdays. For instance, an item may fall on the foot, leaving soft tissues or bones bruised, cut, or broken. Alternatively, the soles and balls of the feet may suffer the cumulative effects of standing and lifting for long hours. Plantar fasciitis, a painful condition that affects the bottom of the foot, has been associated with some workplace injuries.
What are Some Ways to Prevent Workplace Lifting Injuries?
Ideally, workers and employers want to prevent lifting injuries. One major way to reduce incidents at the workplace is to ensure that all employees have and wear up-to-date personal protective equipment (PPE).
Another way to mitigate workplace lifting injuries is to train team members on the proper ways to lift heavier items. Many lifting accidents and injuries are caused by improper lifting form. However, it is up to the employer to outline protocols for lifting and constantly train workers on these procedures. Workers who lift objects should understand how and when to report any injuries.
What Should I Do if I Have a Work-Related Lifting Injury?
An employee with a work-related lifting injury should tell a supervisor or the Human Resources (HR) manager right away. The worker may be asked to file an incident reporting form if the lifting injury was related to a specific accident. An employee should then make an appointment with a physician to get a thorough diagnosis of the problem.
Depending on the treatment, the worker may need to take time away from the job to recover, and they will want to start a Workers' Compensation claim. Workers' Compensation benefits protect injured employees.
What if My Claim is Denied?
If a worker is denied benefits after filing a Workers' Compensation claim, they are entitled to appeal the decision. An employee should also consult with a lawyer. A lawyer will assess the situation and determine the best course of action.
Vineland Workers' Compensation Lawyers at DiTomaso Law Assist Clients with Work-Related Lifting Injuries
When workers are required to frequently lift heavy objects, they are more susceptible to injuries. If you have a workplace lifting injury, you are likely entitled to benefits. A Vineland Workers' Compensation lawyer at DiTomaso Law can help you with your case. Call us at 856-414-0010 or complete our online form for a free consultation. Located in Cherry Hill, New Jersey, we help injured workers throughout South Jersey, including Mt. Holly, Camden County, and Vineland.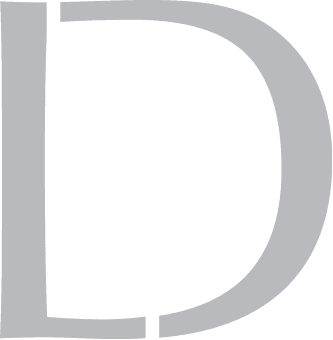 Get A 100% Free Case Evaluation
From A Top-Rated Personal Injury Attorney
$11.7M
Tractor-Trailer Accident
$1.5M
Drunk Driving Accident
$1.3M
Defective Machinery Accident
View All Case Results
"5 stars absolutely deserved here. If the need arises for legal representation again this is the only firm I will use. They handled every detail from insurance companies, doctors, and bills. I highly recommend Richard and his colleges and have to my friends and family."
See All Client Reviews