What Are Common Work-Related Back Injuries?
April 15, 2022
Back injuries are one of the most common types of workplace injuries. According to the Bureau of Labor Statistics (BLS), over 38 percent of all work-related musculoskeletal disorders involve injuries to the back and spine.
Back and spinal trauma during a workplace accident can result in serious injuries, including paralysis, chronic pain, and nerve damage, among others, which can result in lifelong treatment and disability in extreme circumstances. The body is held upright by the muscles in the back, and the spinal cord delivers signals to and from all parts of the body that allow movement, sensation, and bodily and motor functions. Trauma to the back or spine during an accident can result in the loss of crucial motor functions in addition to chronic pain.
The CDC and Georgetown University Health Policy Institute report that approximately two percent of Americans suffer with some level of paralysis and nearly eight percent experience daily back pain. The organizations estimate that workers miss 83 million days of work due to back pain every year, the leading cause of work-loss days. Among working adults, 64 percent suffering back pain miss at least one workday due to back-related illness or injury.
Back injuries are more common and prevalent in certain professions than others. Those most likely to experience a back injury at work include construction trades, medical professionals, police officers, firefighters and paramedics, movers, drivers, and office workers.
How Does the Back Function?
The spinal column, which extends from the sacral area just above the tailbone to the cervical regions in the neck, is made up of 33 vertebrae, 24 of which are moveable and nine are fused. Discs between the moving vertebrae function as a cushion, absorbing impact shocks with the fluid they contain. When injured, these discs can become dislodged from position between the vertebrae, allowing the bones to rub together. When this occurs, the damage can be painful and debilitating.
Injuries to the back and spine, including muscles, tendons, and vertebrae, can cause severe pain and limited mobility. Injuries to the spinal cord, however, can be extremely dangerous and result in permanent paralysis or death.
The majority of work-related back injuries occur in the lower back, including bad posture while sitting or standing for long periods of time. Though more prevalent in the aforementioned professions, workers in any profession can suffer one of many types of back injuries while performing their job tasks, regardless of how strenuous or low impact the work may be.
What Types of Back Injuries Are Common in the Workplace?
There are many forms of work-related back injuries that occur due to slip and falls, overexertion, collisions, repetitive movements and stress, and more. Some of the more common back injuries are listed below.
Spinal Fracture
Dislocation or vertebrae fractures are typically caused by trauma from a fall, serious collision, or being struck by a moving object or other high velocity impact. This is a serious injury requiring immediate medical attention.
Anterior Cord Syndrome
A serious form of spinal cord injury due to damaged or cut nerves and sensory pathways, anterior cord syndrome results loss of sensation and mobility.
Herniated Disc
Also referred to as a ruptured or bulging disc, this medical condition results from a ruptured disc leaking spinal cord fluid. This condition can be extremely painful and often reduces the ability to perform physical activity.
Brown-Séquard Syndrome
When on side of the spinal cord is damaged, a severe loss of mobility to the damaged side is called Brown–Séquard syndrome . In such cases, the uninjured side of the spine or body is not affected, retaining mobility.
Central Cord Syndrome
A severe spinal injury resulting from neck trauma, central cord syndrome results in loss of motor and sensory functions in the arms and hands. This is the most common type of cervical spinal cord injury.
Paralysis
An extreme injury requiring immediate medical attention, paralysis occurs due to severing of the spinal cord, though this condition can result from serious spine trauma without severing the spinal cord as well. If this condition is suspected, it is extremely important to not move the injured worker and wait for emergency medical personnel to assess and properly transport them to the hospital. Severing of the spinal cord results in complete loss of all motor, sensory, and autonomic function below the point of injury:
Quadriplegia: Spinal cord injuries that originate in the neck or upper back may result in quadriplegia, paralysis of the arms and hands. Depending on the severity of the injury, some may not suffer complete paralysis and have limited use of the hands and arms. Injury high in the neck can cause loss of the ability to talk and breathing problems, usually requiring assistance to breathe.
Paraplegia: Spinal cord injuries that originate below the chest may result in paraplegia, paralysis of the lower body and legs. Though paraplegia can cause lack of control over bladder and bowl functions, those who suffer this injury are normally able to care for themselves and retain mobility with the use of a wheelchair and adaptive controls for driving.
Lifting and Twisting
Lifting, twisting, and lowering heavy objects can put serious pressure and strain on the back, resulting in spinal cord injuries, slipped discs, and severe pain. Those whose jobs require these movements on a daily basis are at the most risk for developing a back injury.
Chronic Lower Back Pain
Standing or sitting for prolonged periods of time can cause injury to the back. Standing for the majority of time at work, especially if carrying heavy objects or wearing heavy gear, such as a tool belt, can result in several types of back injuries. Sitting at a desk for hours can also result in back injury or pain, particularly if using non-ergonomic chairs and desks, or bad posture. Lower back pain is one of the most common work-related back injuries, and most can be treated with pain medication and physical therapy.
Pinched Nerves
Pinched nerves can be quite painful and can affect the back, legs, and neck. There are different types of back pain based on the type of injury, categorized as either acute or chronic. Acute back pain is temporary, lasting approximately three to six weeks, though it can cause severe pain initially. Chronic pain, however, is ongoing. Those with chronic back pain may experience pain for months, years, or even permanently, depending on the injury.
Regardless of the severity, all types of back injuries can be painful, long-lasting, and require lengthy and expensive medical treatment.
What Compensation Could I Receive for My Back Injury?
If you have suffered a back injury at work, you may be entitled to compensation, which varies depending on the type of injury you suffered and the resulting treatment. Typically, Workers' Compensation includes:
Medical bills: You can be compensated for all medical costs associated with the work-related injury, including emergency room visits, hospitalization, prescription medications, physical therapy, rehabilitation, doctor visits, and future medical expenses related to the injury.
Income loss: Back injuries almost always result in the need to take time off from work in order to recover and heal. You may be entitled to a portion of your salary at the time of the accident during your recovery period.
Death benefits: Immediate family members may be entitled to compensation for funeral services and loss of income.
Cherry Hill Workers' Compensation Lawyers at DiTomaso Law Represent Workers Who Have Debilitating Back Injuries
Back injuries can impact your physical and mental health. If you have a back injury because of a workplace accident, you may be entitled to Workers' Compensation and other benefits. Our Cherry Hill Workers' Compensation lawyers at DiTomaso Law can help if you are having trouble with a claim. Call us at 856-414-0010 or contact us online for a free consultation. Located in Cherry Hill, New Jersey, we serve clients throughout South Jersey, including Mt. Holly, Camden County, and Vineland.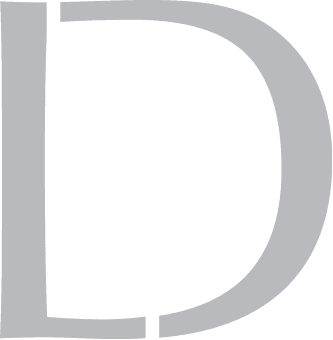 Get A 100% Free Case Evaluation
From A Top-Rated Personal Injury Attorney
$11.7M
Tractor-Trailer Accident
$1.5M
Drunk Driving Accident
$1.3M
Defective Machinery Accident
View All Case Results
"5 stars absolutely deserved here. If the need arises for legal representation again this is the only firm I will use. They handled every detail from insurance companies, doctors, and bills. I highly recommend Richard and his colleges and have to my friends and family."
See All Client Reviews