What are Common Retail Work Hazards?
August 02, 2021
All workplaces have the potential for accidents, and different types of work environments have their own specific dangers. It is important to understand the risks involved with each job. Retail work has its own set of risks for employees. Most people may not realize that retail work can be dangerous. Below are some of the most common hazards for retail employees.
Overexertion Injuries
Overexertion injuries are common workplace injuries. This type of injury may seem minor to many people, however, it can significantly impact a person's life. Overexertion injuries result from excessive physical activities. This type of injury can result in inflammation of joints and ligaments, causing severe pain and possibly even limited mobility. A main problem with an overexertion injury is that sometimes the injured person may not feel any pain right away, which can leave the victim open to further damage.
It is important to use safe lifting techniques in the workplace. Failing to lift heavy objects safely can result in overexertion injuries, such as back injuries and pulled muscles. Employees that try to lift more than they should or who do not follow safety procedures run the risk of overexerting their muscles. A worker can avoid these injuries by lifting only when it is necessary, by using assisted lifting devices, and resting often between lifting heavy loads. If an employee becomes injured, they are eligible to file a Workers' Compensation claim.
Exposure to Dangerous Chemicals and Materials
Exposure to chemicals and other potentially hazardous materials can be dangerous. Most commonly, these dangers are associated with industrial and manufacturing jobs. Chemical exposure is not something normally associated with retail work. However, employees may be in contact with cleaning agents or even other hazardous materials, depending on the nature of the business.
It is important to be aware of the types of materials an employee may be expected to encounter during the performance of their job. Knowing the risks improves the likelihood of avoiding them.
Slip and Fall Accidents
Some workplaces have slippery conditions, including industrial work zones and kitchens. In retail, conditions are not generally slick, however, spills or weather issues can quickly change that. Other issues include loose cables, cords, and other objects that obstruct pathways.
It is important that retail employees take care with boxes and merchandise to prevent slip and fall accidents in the workplace. It is also important to note that slip and fall injuries can affect both employees and customers.
Workplace Stress
Workplace stress is a dangerous safety issue. It is not something people typically think of as a hazard, but it is a very important consideration when it comes to safety in the workplace. For many people, work is a significant stressor.
Job stress is the result of the pressure and demand of the work becoming overwhelming, which can cause both physical and emotional responses. This is often due to a lack or perceived lack of resources to perform job duties. This stress can lead to chronic health problems and even physical injuries.
Being Struck by Objects
Being struck by an object can result in serious injuries. An item may fall from an overly stocked shelf and hit an employee on the head, which may cause a traumatic brain injury (TBI). This is why certain worksites require hardhats on site. In retail, however, employees typically do not wear this kind of safety device, but they still can be hit by a falling object.
Lacerations
Some of the most common injuries in the workplace are cuts and lacerations. There are so many ways a person could get cut at work. Using box cutters and knives can lead to severe lacerations. What some people may not consider is that serious cuts can also come from paper, cardboard, and other unexpected sources in the workplace. Many injuries come down to a lack of safety training. It is important to ensure that employees are properly educated on safety procedures to avoid lacerations and other wounds.
Heavy Machinery and Tools
Any type of heavy equipment has the potential to cause injury, which is why operating a forklift requires specific training and certification. Forklift accidents can lead to employees being crushed, as well as impact and impaling injuries. Forklifts and other machinery designed to move heavy loads can end up dropping objects or knocking items over, striking employees. Retail workers who move merchandise need to pay special attention to ensure safety for everyone in the area.
Heavy machinery, power tools, and other equipment can cause hearing damage as well. Additionally, loss of hearing can make it harder to detect other hazards, which could lead to injury.
Workplace Violence
Workplace violence is not something that anyone wants to think about, but it is a hazard that cannot be ignored. Workplace violence can include threats, verbal abuse, and physical assault.
Vineland Workers' Compensation Lawyers at DiTomaso Law Help Retail Workers File for Injury Benefits
Some people might believe that retail work is not dangerous, but an injury can happen in any work environment. If you are a retail worker with a significant injury, you have legal rights. The Vineland Workers' Compensation lawyers at DiTomaso Law are dedicated to fighting for the rights of employees who have been injured in workplace accidents. Call us at 856-414-0010 or contact us online for a free consultation. We are located in Cherry Hill, New Jersey, and we serve clients throughout South Jersey, including Mt. Holly, Camden County, and Vineland.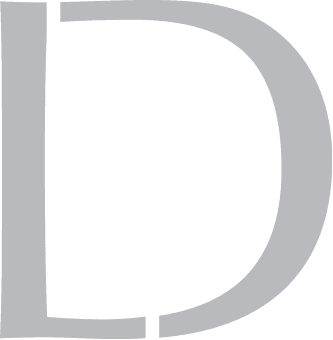 Get A 100% Free Case Evaluation
From A Top-Rated Personal Injury Attorney
$11.7M
Tractor-Trailer Accident
$1.5M
Drunk Driving Accident
$1.3M
Defective Machinery Accident
View All Case Results
"5 stars absolutely deserved here. If the need arises for legal representation again this is the only firm I will use. They handled every detail from insurance companies, doctors, and bills. I highly recommend Richard and his colleges and have to my friends and family."
See All Client Reviews