What are Common Injuries Experienced by Teachers?
August 30, 2021
All workplaces have the possibility of injury, and no career path is one hundred percent safe. Different types of jobs bring their own specific dangers and risks. It is important that all workers understand the most common risks involved with their job so that they can take steps to avoid injury.
Teaching is a job that has its own set of risks that some people may not think about. In fact, working as a teacher can actually be quite dangerous, depending on a variety of factors. Listed below are some of the most common types of workplace injuries sustained by teachers.
Repetitive Stress Injuries
Repetitive stress injuries are common causes of Workers' Compensation claims. These are caused by repetitive movements throughout the day. For teachers, this may include actions like writing on a dry-erase board, grading tests and papers, and typing on a computer. Repetitive tasks can cause carpal tunnel syndrome and tendonitis.
Slip and Fall Injuries
Freshly waxed floors and spilled food and drinks can lead to teachers accidentally falling. Teachers are often rushing to get everything completed before the bell rings at the end of the day. Walking on a slippery floor can lead to a severe slip and fall injury.
Exposure to Dangerous Materials
Exposure to chemicals and other potentially dangerous materials can be serious. Typically, most people do not think of exposure to toxins in the workplace. However, chemical exposure is a risk for teachers. Cleaning chemicals in the school itself or substances used in chemistry class could become harmful to teachers. Awareness of chemicals and contaminants can save lives.
Work-Related Stress
Workplace stress is a very serious health issue that should never be ignored. According to the National Institute for Occupational Safety and Health (NIOSH), about 25 percent of employees say their job is the main source of stress.
Work stress can result from job pressure. This causes physical and emotional responses that can be troubling and may lead to other health issues. Stress can lead to lifelong chronic health problems and is often caused by a lack of resources at work. With schools across the country experiencing low staff and resources, stress is a real problem for teachers.
Teachers face multiple pressures at work, including overcrowded classrooms, dilapidated buildings, insufficient supplies, lack of time to meet expectations, government or private funding for education, curriculum issues, and a lot more. These pressures can create health issues, such as depression, anxiety, and sleep disorders. Beyond mental health issues, stress can manifest into high blood pressure, gastrointestinal problems, and other physical ailments.
Subject-Related Injuries
Some teachers may suffer injuries due to the specific courses they teach. This can certainly be true for gym teachers. The type of physical activity they partake in can be demanding and could cause strains, sprains, and more. Additionally, they may be at risk for repetitive stress injuries from repeatedly demonstrating specific techniques and movements for their students.
Gym teachers, however, are not the only ones at risk of injury. Certain types of science teachers risk accidents while conducting experiments. Chemistry teachers, for example, could be injured or could become ill from exposure to toxic chemicals, especially after long-term exposure.
Workplace Violence
Those who work in high schools may see fights break out among students. It is not unheard of for a teacher to be assaulted by a student. The teacher could also be injured trying to stop a fight between students.
How can Teachers Stay Safe at Work?
Safety consultants at Pinnacol Assurance came up with a list of injury prevention tips for teachers. Some important safety tips for teachers include:
Start the day off with stretches. Repetitive stress injuries and carpal tunnel syndrome are very common in the education field. Just taking 10 minutes to stretch hands, wrists, shoulders, and the back every day can reduce these problems and provide stress relief. Back and knee injuries are common among teachers, and stretching techniques will reduce the risk of injury.
Train on how to deal with disruptive behaviors and aggression in the classroom. Methods can be used to de-escalate situations and reduce the chance of anyone becoming injured.
Wear work-appropriate footwear. This means rain boots or snow boots for outside. Slip-resistant shoes in the cafeteria could also be worn.
Make sure there is a clear path to walk. Make sure there is an adequate and clear foot path to walk around the classroom. It is important to always be aware of one's surroundings.
Use ergonomic tools in the classroom. Teachers often stand for long periods of time, and an anti-fatigue mat can reduce strain on the body. An adjustable chair should be used when sitting down at a desk.
Additionally, due to the Coronavirus (COVID-19) pandemic, the school environment may frequently change. As a result, teachers should keep up with new policies for their own safety.
Vineland Workers' Compensation Lawyers at DiTomaso Law Help Teachers Suffering From Workplace Injuries
Most people do not realize that schools contain many hazards for teachers. If you are a teacher and you have a work-related injury, contact one of our experienced Vineland Workers' Compensation lawyers at DiTomaso Law. We can protect your rights and help you with your claim. Call us at 856-414-0010 or contact us online to schedule a free consultation. Located in Cherry Hill, New Jersey, we serve clients throughout South Jersey, including Mt. Holly, Camden County, and Vineland.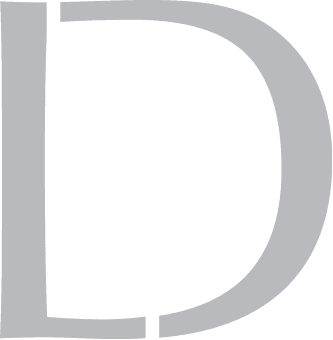 Get A 100% Free Case Evaluation
From A Top-Rated Personal Injury Attorney
$11.7M
Tractor-Trailer Accident
$1.5M
Drunk Driving Accident
$1.3M
Defective Machinery Accident
View All Case Results
"5 stars absolutely deserved here. If the need arises for legal representation again this is the only firm I will use. They handled every detail from insurance companies, doctors, and bills. I highly recommend Richard and his colleges and have to my friends and family."
See All Client Reviews