What are Common Haunted House Worker Injuries?
October 15, 2021
During the fall season, many people visit haunted house attractions across the nation. The Haunted House Association says there are more than 2,000 haunted houses open every Halloween. Some attractions are temporary and stay open only during the fall season. Others might be part of a moving carnival or similar attraction that goes from location to location throughout the year.
For a haunted house to work, carpenters, electricians, and other skilled tradespeople are needed to install the attraction and operate the machinery. It also needs actors to play the scary roles to surprise visitors in a frightening manner. When the attraction depends on causing a scare, there is no telling how frightened visitors might react.
An unexpected reaction from a frightened visitor could be why a broken nose is the most commonly occurring workplace injury among haunted house workers. Working and moving around in narrow, dark spaces also could result in broken noses and other injuries. Other commonly occurring accidents and injuries suffered by haunted house workers include:
Cuts and bruises
Slip and fall injuries
Being hit by a falling object
Chemical burns
A haunted house provides many situations where a people might slip, trip, or fall. Dark passageways and bright lights can impair vision. Falling objects, like a trap door, could strike a worker on the head.
Many haunted houses also use special effects to create fog, smoke, and other items to create an ambiance. Some special effects require the use of chemicals that could burn your skin if it comes into direct contact. Even using dry ice to create fog could cause injuries if you are not wearing proper protective gear.
Electricity also needs to flow through most haunted houses to help people see where they are going and to provide special effects. If the wiring is old or improperly installed, an accidental electrocution might occur, and that could be deadly.
A Safe Work Environment
A makeshift haunted house is often relatively very dark and might be located inside an abandoned structure. Local zoning laws might not be enforced to the extent they would if the location were used as a residence instead of a commercial operation. Haunted houses have staff and often include modified and powered equipment.
The location, workers, and equipment and materials used to create a haunted house attraction all are under the control of the owners and operators of haunted houses. Those owners and operators are liable for providing a reasonably safe work environment.
In September 2021, an incident inside a haunted house attraction in Ohio illustrates the potential dangers faced by anyone inside a haunted house attraction. A young boy suffered a stab wound in his foot after a worker tried to scare the child with a genuine bowie knife. A bowie knife is a very large and dangerous knife that has a wide, thick blade. Its use in the haunted house shows how this environment can be dangerous.
With thousands of haunted houses open every fall, even more employees are at risk of workplace injuries. Many of those injuries occur due to the equipment that is used and the nature of the job.
Are Haunted House Workers Employees or Independent Contractors?
If you work in a haunted house as a seasonal worker, you should qualify for Workers' Compensation benefits if you are injured on the job. Many haunted houses sign actor agreements with haunted house workers. That mostly accounts for the actors who make appearances and could include technicians who operate special effects. Other workers also can sign agreements as independent contractors, and others might be signed on as temporary workers.
Independent contractors are not covered by Workers' Compensation benefits. However, even independent contractors have a legal right to a safe work environment, including a haunted house operation.
Third-Party Liability
The owners and operators of haunted houses are responsible for maintaining a reasonably safe workplace. That includes ensuring the actors use safe props.
If you are working at a haunted house as an independent contractor and suffer an injury, you could have a case against the owner and operators. You would have to file a third-party liability claim and be prepared to take the matter to court. In this case, an experienced lawyer can help you to build the best possible case.
Additionally, if you were injured by defective equipment while working in a haunted house, you may be able to file a third-party claim.
Vineland Workers' Compensation Lawyers at DiTomaso Law Help Injured Haunted House Workers
Haunted houses are fun attractions, but accidents can happen. If you were injured while working in a haunted house, contact our Vineland Workers' Compensation lawyers at DiTomaso Law for assistance. Call us at 856-414-0010 or contact us online for a free consultation. We are located in Cherry Hill, New Jersey, and we serve clients throughout South Jersey, including Mt. Holly, Camden County, and Vineland.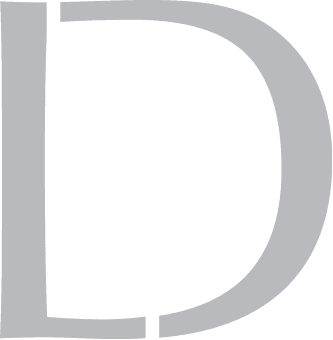 Get A 100% Free Case Evaluation
From A Top-Rated Personal Injury Attorney
$11.7M
Tractor-Trailer Accident
$1.5M
Drunk Driving Accident
$1.3M
Defective Machinery Accident
View All Case Results
"5 stars absolutely deserved here. If the need arises for legal representation again this is the only firm I will use. They handled every detail from insurance companies, doctors, and bills. I highly recommend Richard and his colleges and have to my friends and family."
See All Client Reviews