How Common is Drowsy Driving?
December 11, 2020
Most people are aware of the dangers of distracted driving and drunk driving, but many do not realize that drowsy driving is just as hazardous. In fact, car accidents caused by drowsy driving kills more than 6,000 innocent drivers and passengers every year. From a monetary standpoint, fatal crashes and injuries linked to drowsy driving are thought to collectively affect the economy in the United States by more than $12 billion.
Almost half of all motorists in the United States acknowledge that they have driven while feeling sleepy, according to a national poll. That means many drivers on the highway may be suffering from sleep deprivation and therefore at higher risk of causing accidents.
Why is it Important to Avoid Drowsy Driving?
Studies show that losing several hours of sleep can cause a driver to experience lowered response times. Drowsy drivers often behave similarly to drunk drivers. Being very fatigued can cause a driver to fall asleep behind the wheel and crash into other car, guardrail, or object. Nodding off while driving at 55 or 65 miles per hour can be disastrous for the drowsy driver, as well as other motorists and passengers on the highway.
Why Does Drowsy Driving Happen?
The best way to prevent episodes of drowsy driving is to understand why it happens in the first place. For some people, irregular work and sleep schedules can lead to chronic sleep deprivation. It can be tough to adjust to changing work schedules. Over time, sleep deprivation worsens, leaving workers unable to make wise decisions while driving.
Drowsy driving can be caused by other factors as well. For example, a driver might stay up all evening getting work done or to care for a sick child or relative. Losing just one night of sleep can leave a motorist feeling less alert.
Another reason for drowsy driving falls into the category of medical conditions. Some people have sleep disorders, like insomnia or obstructive sleep apnea, that make it challenging to get enough recuperative rest.
What are the Signs of Drowsy Driving?
Often, drivers may not realize that they are too drowsy to drive; however, it is up to them to be aware of their own actions and reactions. For instance, a driver who constantly starts veering into a different lane or driving on the shoulder of the road is too tired to keep going on. Similarly, a driver who nods off, even for just a second, needs to take a break immediately to avoid similar episodes.
Common signs of drowsiness includes:
Sensation of time loss
Missing or not remembering signs
Making wrong turns
Going the wrong way
Continuous yawning
Driving too fast or slow for conditions
Driving too close to other vehicles
When a driver recognizes that they are fatigued, they should immediately take preventative measures to get to a safe place where they can either rest or switch driving duties with a different driver.
What Should I Do if I am Too Tired to Drive?
A motorist who believes that they are too drowsy to competently drive should not operate a car any longer than it is necessary. If they are already driving when they begin to feel fatigued, they should pull over to a safe place and get rest in a well-lit parking lot or other secure spot. Even a brief 30-minute nap can be enough to rejuvenate a motorist and restore concentration levels.
A drowsy driver should not rely on other measures to make them feel refreshed. Trying to roll down the windows, turning up the radio, or drinking a lot of caffeine does not work to negate sleepiness. These strategies may seem like they would be effective, but they only prolong the sensation of sleepiness.
If a drowsy motorist is driving with passengers, the driver may want to stop the vehicle safely and switch places with one of them. As long as the passenger is not drowsy or intoxicated, the passenger can take over the driving.
How can Drowsy Driving be Prevented?
Drowsy driving is preventable. A motorist can take precautionary measures to ensure that they never get behind the wheel without feeling refreshed. Drivers can try to get the recommended seven to nine hours of sleep that their bodies and minds need. Those who cannot get adequate sleep overnight may want to take short naps during the day. Motorists can also prevent drowsiness by regulating their work schedules as much as they can. Also, a motorist who is going on a long trip may want to take a companion for the journey. Having someone else to talk to can ward off boredom, which often goes hand-in-hand with drowsiness.
Additionally, a young driver should be taught that operating a vehicle while tired is extremely dangerous. It is important to teach young drivers about the dangerous of drowsy driving and how it can be prevented.
What Should I Do After a Drowsy Driving Car Accident?
Like all motorists, drivers who are drowsy may end up getting in traffic accidents. As with all car collisions, a full investigation of the event needs to be undertaken before negligence can be determined. If a person is hit by a drowsy driver, it is important that they contact a lawyer right away. A lawyer will be able to determine if the victim is eligible for compensation.
Cherry Hill Car Accident Lawyers at DiTomaso Law Represent Clients Injured by Drowsy Drivers
If you were recently involved in a car wreck that was caused by a drowsy driver, contact one of our Cherry Hill car accident lawyers at DiTomaso Law. Our legal team protects victims injured by drowsy drivers. Call us at 856-414-0010 or complete our online form for a free consultation today. Located in Philadelphia and Cherry Hill, New Jersey, we serve clients throughout southeastern Pennsylvania and South Jersey, including Mt. Holly, Camden County, and Vineland.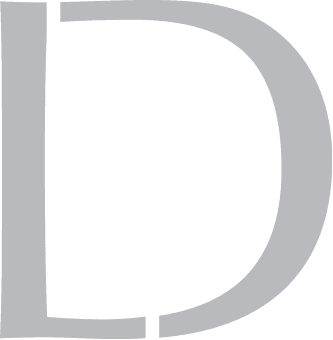 Get A 100% Free Case Evaluation
From A Top-Rated Personal Injury Attorney
$11.7M
Tractor-Trailer Accident
$1.5M
Drunk Driving Accident
$1.3M
Defective Machinery Accident
View All Case Results
"5 stars absolutely deserved here. If the need arises for legal representation again this is the only firm I will use. They handled every detail from insurance companies, doctors, and bills. I highly recommend Richard and his colleges and have to my friends and family."
See All Client Reviews