What are Common Car Accident Injuries?
February 03, 2021
A car accident can be traumatic, and it often leads to extensive damage to property and injuries to drivers and passengers. Car accidents can happen for many reasons and can vary greatly in their level of severity. Damages may range from mild to extensive. Injuries can be minor or could be severe enough to be fatal. Some common car accident injuries include:
Soft Tissues Injuries: Car accidents may lead to soft tissue injuries, as well as cuts, scrapes, and puncture injuries. Injuries involving cuts and open wounds may appear more dramatic; however, soft tissue damage is dangerous as well. Soft tissue damage, like whiplash, can cause a lifelong disability.
Head Injuries: Accidents can cause many types of brain and head injuries from both the impact and the shock of the accident. This can involve damage to the face and skull or internal damage that would only be visible in an X-ray or CT scan.
Chest Injuries: The impact of a crash can cause damage to the chest when the occupant is thrown against a steering wheel, dashboard, or even the seat belt.
Injuries to Limbs: Fractures to arms and legs are very common in car accidents and can lead to a long road to recovery.
Regardless of the exact type of injury, it is important to seek medical attention immediately. It is also best to consult with a knowledgeable lawyer who can help with compensation of damages.
What Causes a Severe Injury?
In a motor vehicle accident, injuries are likely, however, the extent of the injuries sustained can vary, depending on several factors. Factors that contribute to a catastrophic injury include:
Whether or not the injured person was wearing a seat belt.
Direction of impact. Was it a head-on accident or a rear-end collision?
Position of the injured person in the vehicle.
What speed the vehicles involved were traveling.
Airbags and other safety features.
What Typically Causes Car Accidents?
Car accidents can result from many factors. No matter what the cause, any type of crash involving moving vehicles can be fatal, so it is always a good idea to identify the risk factors and potential causes. Here are just a few common issues that lead to car accidents:
Mechanical Failure: Mechanical problems with a vehicle can cause serious problems when driving. If a vehicle does not operate as intended, the risk of an accident increases considerably. This could include anything from worn tires and brake pads to major defects that made it past the manufacturer.
Impaired Drivers: Drunk driving is a huge issue in the United States. Drunk drivers cause large amounts of property damage and fatalities every year. The risk increases on weekends and during certain holidays. Impaired driving, however, includes more than drunk drivers. Motorists need to also be careful about other substances that can affect judgment, vision, and motor skills. Drivers under the influence of illegal drugs or even prescription medications can become a hazard on the road.
Distracted Drivers: Distracted driving is a leading cause of car accidents in recent years. Drivers who are more focused on a device than the road are more likely to cause collisions. In addition to using phones, drivers may become distracted by other passengers or trying to engage in other activities while driving.
Inexperienced Drivers: Generally, new drivers operating a vehicle make more mistakes than those with experience. Young drivers might be at a higher risk of being involved in a minor accident while they are learning.
Physical Challenges: Physical limitations or challenges can increase risk when driving. Some older drivers may have vision or hearing problems, which makes driving more dangerous. Drivers with certain seizure disorders may lose control while driving, which can be catastrophic. Any mental or physical issue that reduces focus, reaction time, or motor function can lead to a fatal accident.
Adverse Weather Conditions: Poor weather causes a significant number of accidents each year. The winter typically creates the most dangerous driving conditions with snow and ice. However, weather can decrease driving safety at any time of the year. Rain, fog, and any conditions that decrease visibility can lead to trouble.
How can I Prevent a Car Accident?
When it comes to injuries, prevention is the best step. Following a few simple tips can make for a safer trip:
Check the weather before traveling. Being prepared for possible adverse weather conditions can save time and prevent an accident. The first step is to check the weather along the route before leaving the house. If snow and ice are in the forecast, it might be a good time to reschedule the trip.
Do not drive impaired. Driving under the influence of any substance is an unnecessary risk. Drinking and driving is always dangerous, but care should also be taken with prescription medications that might impair judgment and skill.
Pay attention to the road. Texts and social media can always wait. The road should be the focus of any driver. A phone call or a passenger should never take attention away from the road.
Maintain the vehicle. Before embarking on a trip, it is always a good idea to make sure the vehicle is in good shape and ready to make the trip.
Although following safety tips is important, a collision can still happen. If one is involved in an accident, they should seek legal counsel.
Cherry Hill Car Accident Lawyers at DiTomaso Law Help Victims Receive Awards for Injuries
Car accidents can cause a lot of damage both physically and mentally. If you have suffered an injury in a motor vehicle accident, do not hesitate to consult a lawyer. Our Cherry Hill car accident lawyers at DiTomaso Law work with victims who need compensation. Contact us online or call us at 856-414-0010 for a free consultation. Located in Cherry Hill, New Jersey and Philadelphia, we serve clients throughout southeastern Pennsylvania and South Jersey, including Mt. Holly, Camden County, and Vineland.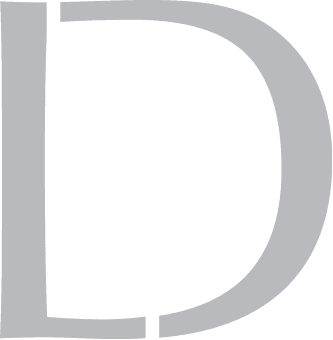 Get A 100% Free Case Evaluation
From A Top-Rated Personal Injury Attorney
$11.7M
Tractor-Trailer Accident
$1.5M
Drunk Driving Accident
$1.3M
Defective Machinery Accident
View All Case Results
"5 stars absolutely deserved here. If the need arises for legal representation again this is the only firm I will use. They handled every detail from insurance companies, doctors, and bills. I highly recommend Richard and his colleges and have to my friends and family."
See All Client Reviews