What Are the Most Common Burn Injuries on Construction Sites?
February 28, 2022
Construction workers are exposed to a wide range of hazards, from being struck by falling objects, scaffolding accidents, electrical hazards, to collapsing trenches. All of these workplace accidents can cause serious, even fatal injuries, particularly if the necessary safety protocols were not in place.
Depending on the type of work that you are doing, the equipment that you are working with, or the type of chemicals that you are exposed to at the construction site, you may be exposed to explosions, fires, hazardous chemicals and other workplace hazards that can cause severe burn injuries. In addition to being extremely painful, there are a range of serious health complications that are associated with burns, including infections, permanent nerve damage, and even death.
Burn injuries occur more often than you might think on construction sites. In fact, according to the U.S. Bureau of Labor Statistics (BLS), 66 construction workers are killed each year in accidents involving explosions, fires, and hazardous chemical exposure. An additional 5,000 workers are hospitalized for burn injuries caused by accidents that occurred on construction sites, according to the Occupational Safety and Health Administration (OSHA). While the construction industry is known for having the highest injury rate, many of these burn injuries are preventable if the proper safety protocols are in place and enforced.
According to the CDC, burn injuries are separated into four main categories.
First-Degree Burns
This only affects the epidermis or the top layer of the skin. They often cause redness, mild swelling and pain, but they generally heal on their own after about a week.
Second-Degree Burns
These affect the top two layers of skin, including the epidermis and the dermis. They are extremely painful and will cause the affected area of the skin to become red and blistered. Second-degree burns require medical treatment and may cause scarring.
Third-Degree Burns
These affect the top two layers of the skin and also penetrate the fat layer beneath the dermis, which can cause extreme pain. The skin may become way, white, or leathery. This type of burn may also cause nerve damage, in which case the person may not experience pain. Immediate medical attention is necessary, and the worker may require skin graft surgery to replace the skin tissue that was destroyed.
Fourth Degree Burns
These are extremely serious burns that can cause severe health complications and fatalities. They can cause significant nerve damage and penetrate the muscles, tendons, ligaments and bones. If the person survives the burn, they will likely require numerous skin grafting surgeries and other ongoing medical interventions.
There are three main types of burns that can occur on a construction site, depending on the type of work that is being done and the machines that are being used.
Thermal Burns
These occur when you come in contact with an extremely hot liquid, steam, or flame. Thermal burns are also caused by touching a hot object like a pipe, a tool, an engine or a motor.
Chemical Burns
This type of burn occurs when you come into contact with a very strong acid, alkaloid, or another type of corrosive or caustic material that can damage the skin, eyes, ears, and lungs. Examples of materials that can cause chemical burns include industrial cleaners, gasoline, paint thinner, ammonia, epoxy resin, metalworking fluids, products made with lye and lime, which is an extremely basic alkali.
Electrical Burns
This occurs when you are exposed to an electric shock. Common causes of electrical burns include touching a functioning electrical socket, falling into electrified water, using faulty or damaged power tools, or poor ground-fault protection.
How Are Burn Injuries Treated?
A serious construction-related burn will likely require immediate medical attention. The treatment protocol will depend on the nature and severity of the burn. When a burn injury is serious, the body's inflammatory response mechanism reacts in a way that it can actually increase the severity of the damage caused to the heart, lungs, blood vessels, kidneys, and other organs. As a result, there is an increased risk of infection, shock, fluid loss, lack of oxygen, and swelling of the brain or other organs.
The following are examples of treatment options for burns:
Hydration: In most cases, the person is given IV fluids to keep them hydrated and help return their heart rate and blood pressure to normal. All burns, regardless of the cause, can increase the risk of dehydration.
Sterilization: It is extremely important that your burn is decontaminated as quickly as possible in order to prevent serious infections and other long-term injuries. If you require surgery, the wound and the skin around it must be thoroughly cleaned prior to and following the surgery.
Chemical treatment: If you suffered a chemical burn and the chemical is water-reactive, your surgeon will need to treat the burn with an antidote or solvent that will counteract the chemical's effects before proceeding with the surgery.
Surgery: If the burn caused extensive tissue damage, you will likely require skin grafting surgery, where the doctor removes the dead tissue and replaces it with living patches of skin from another part of your body.
Isolation: In order to reduce the risk of infection after surgery, you will likely be placed in a sterile environment for several days, and be given a strong course of antibiotics.
Recovery: The recovery process can take a few weeks or longer, depending on the severity of the burn. During this time, you may be given a tetanus booster to prevent infection, as well as prescription pain medication when your pain is unmanageable.
What Types of Construction Accidents Cause Burn Injuries?
Too often, construction site accidents happen because the recommended safety protocols were not followed or someone made a careless mistake. Ultimately, that means that the majority of accidents, including those that cause burn injuries, are largely preventable. The following are examples of construction site accidents that cause serious burn injuries:
Gas explosions.
Chemical spills.
Open flames/fires.
Flammable and combustible material explosions.
Concrete burns caused by the caustic mixture of cement and water.
Pipe explosions.
Welding, soldering, grinding, or other "hot work" tasks that cause fires.
Electrical fires caused by unsafe, temporary electrical set-ups.
Workers smoking cigarettes in areas that are unsafe to smoke.
Temporary heaters that cause fires or explosions.
What Benefits am I Eligible for if I Have a Construction-Related Burn Injury?
Depending on the severity of the burn, you may require extensive and ongoing medical care to treat the injury and any complications. The costs associated with a serious burn injury can accumulate very quickly. This can become financially devastating, particularly if you are unable to return to work for an extended period of time. Fortunately, you may be able to recover the following damages by filing a Workers' Compensation claim:
All medical expenses associated with the injury.
Future medical expenses that you are likely to incur as part of an ongoing treatment regimen.
Loss of income.
Loss of future earning capacity.
Compensation for disability and disfigurement.
Death benefits if the burn injury is fatal. Surviving family members may be compensated for funeral costs and a percentage of the deceased's salary.
While burn injuries cause a significant amount of pain and suffering, Workers' Compensation does not cover this or other non-economic damages. In order to secure compensation for the significant pain and suffering associated with a burn injury, you will need to file a personal injury lawsuit against a third party.
To have a successful lawsuit, you will need to prove that the negligent party had a duty of care to act in your best interest, they failed to perform that duty, and your injury was the result of their negligence. You may have grounds to pursue a personal injury lawsuit for burn injuries caused by the following third parties:
General contractor or subcontractor.
Engineer, architect, or designer.
Vendor of supplies or materials.
Manufacturer of defective equipment or other parties in the supply chain.
Owner, operator, or other entity in control of the property.
Cherry Hill Workers' Compensation Lawyers at DiTomaso Law Represent Workers With Severe Construction-Related Burn Injuries
If you have a serious burn injury because of a construction accident, it is in your best interest to contact one of our Cherry Hill Workers' Compensation lawyers at DiTomaso Law at your earliest convenience. To schedule a free consultation, call us today at 856-414-0010 or contact us online. Located in Cherry Hill, New Jersey, we serve clients throughout South Jersey, including Mt. Holly, Camden County, and Vineland.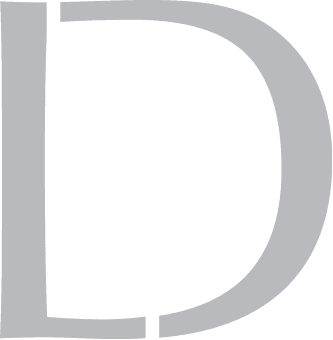 Get A 100% Free Case Evaluation
From A Top-Rated Personal Injury Attorney
$11.7M
Tractor-Trailer Accident
$1.5M
Drunk Driving Accident
$1.3M
Defective Machinery Accident
View All Case Results
"5 stars absolutely deserved here. If the need arises for legal representation again this is the only firm I will use. They handled every detail from insurance companies, doctors, and bills. I highly recommend Richard and his colleges and have to my friends and family."
See All Client Reviews