What Should I Do After a Collision with a Student Driver?
November 03, 2020
Teaching a young teenager to safely drive a car is very important. It is crucial that student drivers learn how to avoid car accidents to keep themselves and other motorists safe. What if a motorist is in a collision with a student driver? With any car accident, one main concern is liability. After a car wreck, it is important to retain a lawyer. A knowledgeable lawyer will be able to help a victim determine who is liable for the crash.
What Happens if the Student Driver Caused the Accident?
Even though they are inexperienced, the student driver is still responsible for an accident. No matter the age or experience, every driver must obey all traffic laws as soon as they get behind the wheel. All drivers must operate their vehicle in a safe and reasonable manner.
A student driver is more likely to cause an accident. Driving experience is required to be able to understand certain hazards, know how to react safely, and how to judge distance correctly. If a student is responsible for a car accident, there are different avenues to consider. Often, a student driver does not have their own car insurance, but most likely will be under a parent or guardian's coverage. New Jersey and Pennsylvania are no-fault insurance states, meaning each driver involved in a car accident contacts their own insurance company, regardless of fault.
There are many factors that must be considered before negligence is determined. That is why it is so important to file a police report after the accident, and contact the insurance company and a lawyer.
Why are Student Drivers at Risk for Accidents?
Though inexperience is a factor in many teen-related car accidents, distracted driving, drunk driving, and drugged driving are also common causes. A young driver may feel immune to dangers once they earn their license, but this is not the case.
Distracted driving is a huge concern for younger drivers. Motorists under 20 years old are more at risk for distracted driving accidents than any other age group.  Drunk driving is as well. Combining these dangers with inexperience can lead to serious or even deadly consequences.
It is extremely important that all young drivers understand the risks of disobeying traffic laws, which begins with instructors and experienced drivers. Practicing safe driving habits and gaining some necessary driving experience will help every driver on the road.
What are the Responsibilities of a Driving Instructor?
A driving instructor must ensure that the student understands how to operate a vehicle safely and responsibly. If they fail to do so, then the driving instructor may be to blame or share some responsibility for an accident. For example, if a driving instructor was on their phone while the student hit a parked car, both the student and the instructor may be liable.
A driving instructor may have a brake pedal on their side of the car, giving them the ability to slow or stop the vehicle when it is necessary. Failing to do so, or reacting correctly in any matter of emergency, may be seen as negligent. The driving instructor must also warn the student driver of any potential hazards and if they are doing something incorrectly or recklessly.
Can the Driving School be Liable for an Accident?
When a student driver uses a driving school to teach them how to drive, they are expecting the school's instructor to be responsible and experienced. If the driving instructor is found to be negligible, then the driving school may be responsible as well. The driving school must train and educate their instructors. If an instructor acts recklessly or lacks training, then the driving school could be held liable for any accidents.
Driving schools allow students and instructors to drive company vehicles. Failing to maintain the cars properly can be viewed as negligent. If the brakes fail on a vehicle because it was not inspected, then the responsibility of an accident could fall on the driving school as well.
Can I Collect Compensation After a Car Accident?
It is important to follow the right steps following a car accident, especially when a student driver is involved. Every driver should gather all the information they can and provide thorough details when speaking with the insurance company or the police.
Photographs of the scene and any damage is critical as well, particularly if liability is in question. Any additional information can be helpful for a case. A person should also speak with the driving instructor, the student, and any witnesses.
In certain cases, a person may be able to collect compensation for medical expenses and other financial losses. A lawyer will help with a personal injury claim, which is why a victim should retain a lawyer immediately after an accident.
Cherry Hill Car Accident Lawyers at DiTomaso Law Protect Clients Injured by Inexperienced Drivers
Inexperience can lead to car accidents. If you were injured by a student driver or negligent driver, speaking to a lawyer can help. Our Cherry Hill car accident lawyers at DiTomaso Law protect the rights of car accident victims. Call us at 856-414-0010 or contact us online for a free consultation. Located in Philadelphia and Cherry Hill, New Jersey, we serve clients throughout southeastern Pennsylvania and South Jersey, including Mt. Holly, Camden County, and Vineland.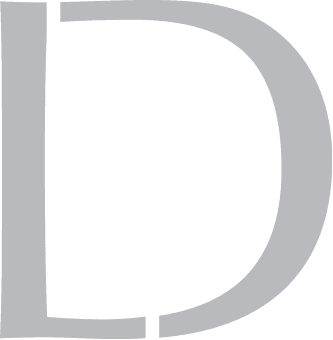 Get A 100% Free Case Evaluation
From A Top-Rated Personal Injury Attorney
$11.7M
Tractor-Trailer Accident
$1.5M
Drunk Driving Accident
$1.3M
Defective Machinery Accident
View All Case Results
"5 stars absolutely deserved here. If the need arises for legal representation again this is the only firm I will use. They handled every detail from insurance companies, doctors, and bills. I highly recommend Richard and his colleges and have to my friends and family."
See All Client Reviews