What Should I Do if My Child was Injured in a Slip and Fall Accident at School?
September 08, 2021
Having to file a lawsuit against your child's school can be tricky. If your child was injured due to the negligence of a school employee, then you have a right to protect your child. Slips and fall accidents at schools are common. Just like any private, commercial business, schools have an obligation to make sure their premises are safe for students.
The main difference with a slip and fall that happens at a school is that most school districts are government entities. There are certain rules when filing a lawsuit for personal injury damages against a government entity. Since this type of case is complex, it is essential to speak to a lawyer if your child was injured in a slip and fall accident at school.
What Causes School Slip and Fall Accidents?
It is not surprising that students can slip and fall on school grounds. Many school buildings can hold up to hundreds or thousands of students. In almost all instances, the floors of the hallways, stairways, and classrooms are covered with smooth, slick tile. Slippery walking surfaces can easily lead to slip and fall accidents.
Here are some common causes of school slip and fall accidents:
Slippery spills: Students often spill drinks and food in the hallways or in the cafeteria. Spills should be cleaned up in a reasonable time frame. If a drink is not mopped up, it can lead to a severe slip and fall injury.
Garbage and debris: Garbage and debris on the floor are tripping hazards. Students who are travelling from class to class may not see tripping hazards in a crowded hallway. Students should be extra careful when walking to class.
Kicked up carpets or worn mats: In some school buildings, there are carpets, and corners and edges can easily get torn or peel up, causing a tripping hazard for school staff and students. A slip and fall accident can happen on a stairway if there is torn carpet on the treads of the stairs.
Tripping hazards: Objects on the floor can cause students to trip and fall, such as electrical cords.
Waxed floors: Floors that are waxed too much become slipping hazards for students and school staff.
Handrails: A student may not be able to stop a fall if there are broken or missing handrails on stairways or ramps.
Weather: Failure to timely remove snow and ice from outside sidewalks, parking lots, and walkways can cause serious slip and fall accidents.
What Types of Injuries Result From School Slip and Fall Accidents?
There are many types of injuries that happen in school slip and fall accidents. Here are some of the most common injuries:
Broken bones, including the bones in the hands, elbows, and shoulders due to a student trying to brace themselves while falling.
Shoulder muscle tears, including the brachial plexus strain, sprain, or tear.
Hip injuries.
Lower back injuries.
Neck injuries due to whiplash.
Traumatic brain injuries (TBIs), including concussions, fractured skull, closed head injuries, bleeding on the brain, and swelling of the brain.
Loss of consciousness.
Facial bone fractures, such as broken noses and the fracture of the eye socket.
Dental problems, such as jaw injuries and broken or misaligned teeth.
Knee and ankles sprains and strains.
Tendon and meniscus tears in the knee.
Fractured knee caps.
Fractured tailbone.
What are the Difficulties of Suing Government Entities?
Filing a lawsuit against a school is more difficult and complex than filing a slip and fall lawsuit against a grocery store chain or some other private enterprise. Lawsuits against schools are covered under the state's Tort Claims Act statutes. Every state is different, but in most states, there are specific notice requirements. Also, there are usually different statute of limitations with suing government entities versus private individuals or private corporations. For example, in New Jersey, the time limit for filing a claim against a government entity is only 90 days from the date of the accident.
If your child was seriously injured at school in a slip and fall incident, the best course of action is to immediately contact an experienced lawyer. A lawyer can evaluate whether the school's actions amounted to negligence under the law; thus, making the school liable for the injury of the student.
Also, there is the possibility that the school will be responsible for the payments of medical treatment and bills that are not covered by health insurance. However, given the quick deadline, it is imperative that you contact a lawyer immediately after the slip and fall accident. If the claim deadline is missed, then it is possible that your child will not be able to recover any monetary damages.
Camden Slip and Fall Lawyers at DiTomaso Law Help Students and their Families With School Slip and Fall Accidents
Schools have many tripping hazards. If your child was severely injured in a school slip and fall accident, you should seek legal help right away. Our Camden slip and fall lawyers at DiTomaso Law have the knowledge, skills, and resources to take on big school districts. Contact us online or call us at 856-414-0010 to schedule a free consultation to discuss your case. Located in Philadelphia and Cherry Hill, New Jersey, we serve clients throughout Southeastern Pennsylvania and South Jersey, including Mt. Holly, Camden County, and Vineland.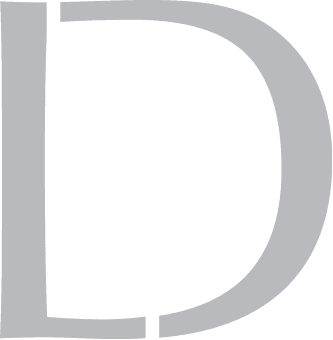 Get A 100% Free Case Evaluation
From A Top-Rated Personal Injury Attorney
$11.7M
Tractor-Trailer Accident
$1.5M
Drunk Driving Accident
$1.3M
Defective Machinery Accident
View All Case Results
"5 stars absolutely deserved here. If the need arises for legal representation again this is the only firm I will use. They handled every detail from insurance companies, doctors, and bills. I highly recommend Richard and his colleges and have to my friends and family."
See All Client Reviews