Cherry Hill Workers' Compensation Lawyers Discuss the Link Between Sanitizers and Thyroid Cancer
April 27, 2017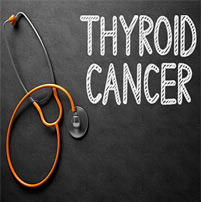 A recent study from Yale University shed light on the correlation between occupational exposure to chemical disinfectants and thyroid cancer. Sanitizers, disinfectants, deodorizers, and sterilizers used in commercial settings across the nation are known as biocides because they kill bacteria present in these workplaces. Although biocides are useful and often necessary to rid these environments of potentially harmful bacteria, they have a price: an increased risk of thyroid cancer in workers exposed to the substances.
Initially, the study sought to determine the link between occupational exposure to pesticides and thyroid cancer. Participants in the 2010-2011 study included 462 adults with thyroid cancer and 498 without thyroid cancer. The researchers found no link between occupational exposure to pesticides and thyroid cancer. However, they were surprised to find a thyroid cancer rate of 48 percent in women, and approximately 33 percent in men who had been exposed to biocides in their workplaces. The researchers have not concluded how exposure to biocides impacts the thyroid, but have suggested that chemicals used in these cleaning products affect thyroid hormone production. Two specific chemicals noted are Triclosan, which decreases levels of two thyroid hormones that impact metabolism and growth, and pentachlorophenol, which decreased thyroid hormone levels in rats used in related studies.
Pursuing Workers' Compensation for a Workplace Illness Suffered Years After Exposure
The results of this study could help individuals currently suffering from thyroid cancer support claims that their illness is related to their workplace exposure to biocides. Although individuals pursuing Workers' Compensation claims do not have to demonstrate their employers' negligence in order to receive benefits, they do have to show that their injuries or illnesses are related to the conditions present in their workplaces, or were the result of a workplace accident. The mandatory medical examination all Workers' Compensation claimants receive as part of the process can be instrumental to demonstrating the link between the claimant's illness and the conditions in their workplace.
Although New Jersey Workers' Compensation law requires claimants to file their claims within two years of the date of their accident or two years of the last day they received payment from their employer, those suffering from occupational diseases have a greater time allowance for their cases. Occupational diseases are illnesses suffered due to exposure to toxic substances in the workplace or conditions suffered due to long term hazardous workplace conditions, such as hearing loss after a career in a dangerously loud environment. These conditions can take years to manifest after the initial exposure, sometimes exceeding the time limit for Workers' Compensation claims. For individuals in this position, it is possible to file a Workers' Compensation claim up to two years after determining that their condition is work-related or the date that they should have made this connection.
Cherry Hill Workers' Compensation Lawyers at DiTomaso Law Help Injured Workers Secure the Compensation They Need
If you are suffering from an illness as the result of exposure to certain chemicals present in your workplace years ago, you may still be entitled to Workers' Compensation benefits. To learn more, fill out our online form or call 856-414-0010 to set up your initial consultation with an experienced Cherry Hill Workers' Compensation lawyer at DiTomaso Law. We are located in Cherry Hill, New Jersey and serve clients in South Jersey and Philadelphia.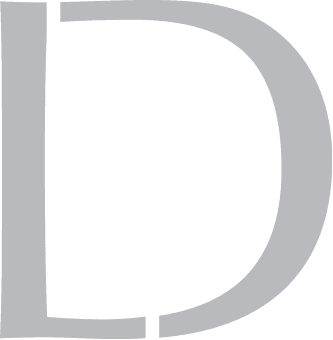 Get A 100% Free Case Evaluation
From A Top-Rated Personal Injury Attorney
$11.7M
Tractor-Trailer Accident
$1.5M
Drunk Driving Accident
$1.3M
Defective Machinery Accident
View All Case Results
"5 stars absolutely deserved here. If the need arises for legal representation again this is the only firm I will use. They handled every detail from insurance companies, doctors, and bills. I highly recommend Richard and his colleges and have to my friends and family."
See All Client Reviews