Cherry Hill Slip and Fall Lawyers Discuss Liability for Trampoline Accidents
June 08, 2017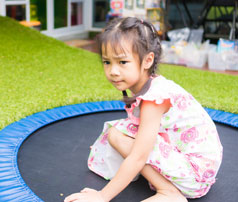 Trampolines are a great way for kids to be active and have fun during the warm months. They can also be dangerous. Trampolines on unsteady or slanted ground, poorly-constructed trampolines, those with rusted springs or compromised bouncing surfaces, and those without adequate safety nets can pose hazards to children and adults alike.
Property owners are subject to the legal theory known as premises liability. Under this principle, property owners may be liable for damages resulting from accidents on their property caused by hazards that they should have taken reasonable care to remove. Trampoline accidents can fall into this category, but this is not always the case. Sometimes, the liability for a trampoline accident lies with the trampoline's manufacturer or even the users themselves. If you or your child is injured in a trampoline accident, your lawyer will need to examine the case's details carefully to determine the liable party.
Determining Who is Liable
A property owner may be liable for the damages resulting from a trampoline injury if the trampoline was not assembled according to the manufacturer's directions or if the accident was somehow related to the property owner's failure to safely place or maintain the trampoline. For example, an accident resulting from placement on unstable ground or rusted springs is generally the trampoline owner's fault. A property owner may also be liable for damages resulting from a trampoline injury if they failed to properly supervise the injured child while they used the trampoline.
In a case where the trampoline was assembled properly, but its parts or assembly instructions did not sufficiently prevent an accident, the manufacturer may be liable. In this scenario, the injured victim may file a product liability claim.
Trampoline users who intentionally behave in a reckless manner may be liable for any damages they cause others to suffer. To recover compensation for damages suffered in this type of accident, the victim may file a personal injury claim, citing negligence as the cause of the accident and resulting injuries.
Seeking Compensation for Trampoline Accident Injuries
It is critically important to take photos of the scene as soon as possible following the trampoline accident. These photos and their time stamps will be important pieces of evidence to support your claim. Other evidence to support your claim will include your medical record and testimonies from witnesses to the accident.
The type of claim you file will determine which other pieces of evidence you will need. For a premises liability claim, you will need evidence showing that the accident was related to the property owner's negligence, such as photographs of the trampoline on uneven ground or in a dilapidated state. For a product liability claim, you will need to show that the trampoline itself was defective and that you used it properly when the accident occurred. Photographs and testimonies of another user's actions can support a negligence claim.
Cherry Hill Slip and Fall Lawyers at DiTomaso Law Pursue Compensation for Those Injured in Trampoline Accidents
If you or your child has been injured in a trampoline accident, the first thing to do is to seek medical attention for the injury. Once you have done this, complete our online contact form or call 856-414-0010 to schedule your legal consultation with a Cherry Hill slip and fall lawyer at DiTomaso Law. Our offices are located in Cherry Hill, New Jersey and Philadelphia where we proudly represent clients throughout Pennsylvania and South Jersey.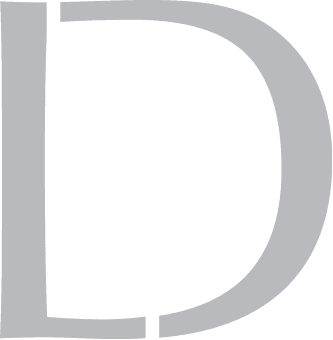 Get A 100% Free Case Evaluation
From A Top-Rated Personal Injury Attorney
$11.7M
Tractor-Trailer Accident
$1.5M
Drunk Driving Accident
$1.3M
Defective Machinery Accident
View All Case Results
"5 stars absolutely deserved here. If the need arises for legal representation again this is the only firm I will use. They handled every detail from insurance companies, doctors, and bills. I highly recommend Richard and his colleges and have to my friends and family."
See All Client Reviews