New Jersey and Philadelphia Personal Injury Lawyers Report Slip and Fall Accidents on the Rise in many U.S. Industries
January 07, 2015
An astonishing number of serious injuries and deaths occur each year in U.S. workplaces from slip and fall accidents.  According to the Centers for Disease Control and Prevention, over 200,000 workers were injured on the job as a result of a slip or fall accident in 2012.  Almost 700 of those people suffered fatal injuries.
Not only are these incidents dangerous for employees, their financial cost to employers is also an increasing burden.  The Liberty Mutual Institute for Safety estimated that the cost of these injuries and fatalities to U.S. businesses in the year 2012 was over 15 billion dollars.  Clearly, more emphasis is needed on preventing workplace slip and fall accidents.
The construction, manufacturing, and energy industries have been identified as those with the highest rates of injuries and fatalities resulting from slip and fall accidents.  Almost 300 deaths were reported in the construction industry in 2012, directly related to falls from scaffolding, ladders, and elevated surfaces.  This was an almost three percent increase from the year 2008.  The manufacturing industry saw close to a five percent jump in the number of fatalities reported in that four year period with 39 fatal accidents in 2012.  During the same time period, the U.S. Bureau of Labor and Statistics (BLS) reported over a six percent increase in accidents in transportation and warehousing.
The most astonishing increase in slip and fall accidents has been reported in the energy industry.  Fracking, oil exploration, and deep water drilling in the United States over the past ten years have led to an increase of 360% in fatal slip and fall accidents.  As many look toward the energy industry for employment opportunities, many are rallying for aggressive safety and prevention programs.
The Occupational Safety and Health Administration (OSHA) has designed a safety prevention program that directly relates to decreasing the incidents of serious and fatal injuries due to slip and fall accidents in the workplace.  First and foremost, OSHA suggests several procedures that decrease slippery surfaces.  High efficiency ventilation systems and containment procedures can greatly reduce the amount of condensation and the dripping or spilling of fluids in the manufacturing process.  Installing and maintaining efficient lighting in all work areas will greatly reduce the number of slips and falls that occur from poor visibility.
Installation of handrails and prominent markers indicating changes in elevation of floor or ceiling can prevent personal injury to workers.  Stairways should be clear, well lit, and have non-slip treds on each of the stairs.  Slip resistant flooring in entryways and heavily trafficked areas will prevent the risk of trips and falls.  Strong, heavy duty workmats and anti-slip treds on loading docks and on ramps are very effective fall deterrents.  Proper maintenance of all safety equipment and effective safety training of supervisors and employees can go a long way in enhancing worker safety. Since slips and falls have been identified as the second leading cause of workplace injury and death, implementing and enforcing these safety precautions are imperative.
Philadelphia and Cherry Hill Personal Injury Lawyers at DiTomaso Law can help You Claim Compensation for Slip and Fall Accidents
The Philadelphia and Cherry Hill slip and fall lawyers of DiTomaso Law are dedicated to helping victims of slip and fall accidents seek the compensation and justice that they deserve.  Conveniently located in Philadelphia and Cherry Hill, New Jersey, the experienced and knowledgeable team of personal injury lawyers at YL4L serves clients throughout Philadelphia, Camden County, Cherry Hill and Mt. Holly.  Call us at 1-800-FOR-LESS or complete our online contact form to schedule your consultation today. We offer our clients a lower contingency fee rate than many other personal injury lawyers.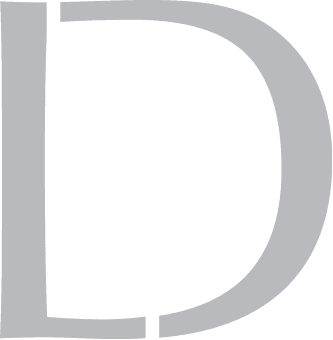 Get A 100% Free Case Evaluation
From A Top-Rated Personal Injury Attorney
$11.7M
Tractor-Trailer Accident
$1.5M
Drunk Driving Accident
$1.3M
Defective Machinery Accident
View All Case Results
"5 stars absolutely deserved here. If the need arises for legal representation again this is the only firm I will use. They handled every detail from insurance companies, doctors, and bills. I highly recommend Richard and his colleges and have to my friends and family."
See All Client Reviews