New Jersey and Philadelphia Personal Injury Lawyers | Dangerous Toys to Avoid for 2014 Holiday Season
December 15, 2014
As the holidays approach, shoppers scurry through malls and stores in search of the perfect gift for all of the special people in their lives.  None are more special than children, who eagerly await the arrival of that special toy.  To help parents keep their children safe over the holidays, the Public Interest Research Group (PIRG) has provided a guide to hazardous toys each season for the past 29 years titled, Trouble in Toyland. 
This year's list includes toys currently for sale in the United States that are made with hazardous chemicals, small parts that pose a serious risk of choking for young children, and even some toys that can potentially damage a child's hearing.
Because small children often put things in their mouths, it is of great concern when toys are made with chemicals that are harmful if swallowed.  PIRG has identified many toys on shelves this year that exceed safe limits of lead and chromium, among other toxins.  One child's tambourine was found to have nine times the legal limit of chromium allowed.  Parents need to be aware of which toys are made in accordance to safety regulations and avoid those that do not follow the protocols.
Moreover, adults need to be very careful to check toy packaging for age limits.  Toys that contain small parts may pose a choking hazard to children under three years of age.  Manufacturers are required to post a warning that their product is not suitable for children under age three if they contain small parts.  Not all manufacturers comply with this rule, which requires adults to inspect toys closely to ensure that there are no pieces small enough for a toddler to swallow.  Parents should also heed the warnings on packaging and not assume that the age limits are flexible.
PIRG has also posted warnings about toys that could potentially damage a child's hearing, even when they are manufactured according to the law.  PIRG is concerned that the hearing levels on children's toys needs to be reevaluated to determine what constitutes a safe level for small children.  Though no toys on the 2014 list were found to exceed federal regulations, PIRG reports concerns from pediatricians who feel the limits need to be lowered to protect small children.
In addition to these hazards, PIRG warns parents that toys containing small magnets, batteries, and hardware are hazardous for many reasons.  Batteries that are easily accessible to children can leak battery acid, or may be ingested by a child too young to understand their risk.  Magnets are very toxic if swallowed and many toys that have hidden magnets in their design can be very tempting to children.  Small screws, nails, and even wooden pieces can also become loose or detached from toys causing even further risks.
The U.S. PIRG Education Fund conducts annual tests and analysis of toys each year and acts as a watchdog for public safety, advocating for safety regulations on toys to protect children.  The Consumer Product Safety Commission (CPSC) enforces safety regulations and welcomes reports by consumers who find unsafe products that pose dangers to their children.  The Public Interest Research Group encourages parents, educators, and other adults to be vigilant in inspecting toys before and after purchasing them, and to report any hazards to CPCS promptly.
Camden County Personal Injury Lawyers at DiTomaso Law Represent Clients throughout Southern New Jersey and Southeastern Pennsylvania
The holidays should be a joyous time, especially when celebrating with children.  Injuries sustained from unsafe toys and defective products can ruin more than just the spirit of the festivities.  The Camden County personal injury lawyers at DiTomaso Law are committed to helping their clients claim the justice and compensation they are entitled to under the law.
Call us today at 856-414-0010 or complete our online contact form to schedule a consultation today.  Our offices are conveniently located in Center City Philadelphia and Cherry Hill, New Jersey and we offer a lower contingency rate than many other personal injury lawyers for South Jersey and Southeastern Pennsylvania residents.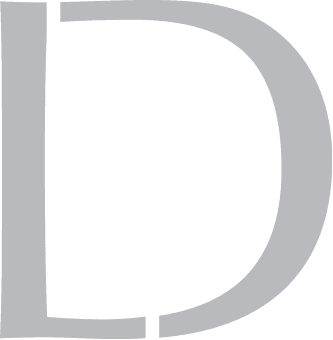 Get A 100% Free Case Evaluation
From A Top-Rated Personal Injury Attorney
$11.7M
Tractor-Trailer Accident
$1.5M
Drunk Driving Accident
$1.3M
Defective Machinery Accident
View All Case Results
"5 stars absolutely deserved here. If the need arises for legal representation again this is the only firm I will use. They handled every detail from insurance companies, doctors, and bills. I highly recommend Richard and his colleges and have to my friends and family."
See All Client Reviews