Can I Get a Chemical Burn in a Car Accident?
September 06, 2021
Injuries can be sustained in motor vehicle accidents in many different ways, and chemical burns may not come to mind, but this is a very real phenomenon. People that have sustained chemical burn injuries may have legal recourse, and negligent parties should be held accountable for their actions.
According to the National Highway Traffic Safety Administration (NHTSA), frontal airbags saved 50,457 lives between 1987 and 2017. This innovation has been quite positive, but they are not perfect, and they can cause damage when there are malfunctions.
The force of impact can cause injuries in some cases, and there is a hidden danger that most people would never consider. When an airbag is deployed, an aerosol is released that contains sodium hydroxide, which is a caustic alkaline that can burn the skin. This is a major cause of the chemical burns that people experience in car accidents, and injuries can be severe. Contact with sodium hydroxide can cause permanent skin tissue damage, and it can also damage the eyes. In some cases, the damage can lead to blindness.
Inhalation of sodium hydroxide is another danger. It can have a debilitating impact on the respiratory system, and larynx irritation can lead to the dangers of accumulation of fluid in the lungs. Exposure to this substance is a serious matter, and it is just one of the threats.
Additionally, there are other causes of collision-related chemical burns. Another NHTSA study revealed that radiator or anti-freeze burns, battery acid burns, and other types of chemical burns injure 8,000 people annually.
What Should I Do if I Have a Chemical Burn From a Car Accident?
People that experience very serious chemical burns need to get medical help on the scene as soon as possible, so they should call 911. Short of this, there are some first aid measures that are recommended for those that are in a position to act on their own to get some relief.
The first and most important step is to flush the area with water for a minimum of 20 minutes, and clothing and jewelry that have been exposed to the chemical should be removed. If possible, the individual should wear gloves while they are implementing these measures.
It is important to note that there are some types of chemical burns that should not be rinsed with water. These would include burns that were caused by carbolic acid or phenol, sulfuric acid burns, dry powders, and metal compounds.
Types of Damages for Chemical Burn Injuries
A person that suffers a chemical burn in a motor vehicle accident may be able to sue the at-fault party for damages. In a broad sense, there are two different types of damages: compensatory damages and punitive damages.
Compensatory damages are a form of compensation that the injured party has a right to receive. Punitive damages can be awarded if the defendant acted in a truly reprehensible manner with reckless disregard for the well-being of the plaintiff.
Special compensatory damages are compensation for direct quantifiable monetary losses that were incurred by the injured party. These would include medical expenses, vehicle damage, loss of income, loss of future income, future medical costs, and loss of household services.
General compensatory damages are non-monetary losses. They would include pain and suffering, mental anguish, loss of consortium, and loss of enjoyment. The loss of consortium damage will typically be confined to wrongful death claims, and loss of enjoyment is the inability to participate in activities that enhanced the plaintiff's quality of life.
How Does Insurance Affect My Right to Seek Damages?
In the state of New Jersey, an injured party's right to seek damages will be impacted by the type of insurance that the individual was carrying at the time of the accident. It is a no-fault car insurance state, but drivers have options when they obtain their coverage.
The basic no-fault insurance policy is the least expensive option. A driver that is carrying this type of insurance would be compensated for losses by their own insurance company, even if they were not at fault. They would only be covered up to the policy limits, and the minimum amount of personal injury protection (PIP) insurance that is required in New Jersey is $15,000 per person and $30,000 per accident. If the injuries are extremely severe, this limit can be extended to $250,000. Property damage liability coverage is required as well, and the minimum level is $5,000.
People that are looking for the cheapest option are putting themselves at risk on a couple of different levels. An individual could easily incur damages that exceed these minimum coverage levels.
In addition, bodily injury liability is not automatically part of the basic no-fault package, but it can be added. An at-fault driver that is not carrying this form of coverage would be held personally responsible for damages that are not covered by the injured party's PIP insurance.
A basic or standard policy does not include uninsured motorist coverage. As a result, there would be no insurance recourse for a basic policyholder that suffers damages that are inflicted by an uninsured driver.
An individual that is carrying the basic no-fault car insurance has a limited right to sue in New Jersey. They are only permitted to seek damages from the at-fault party if the injuries are very serious or permanent.
A New Jersey driver can choose to carry standard motor vehicle insurance in lieu of the basic variety. These policies do include bodily injury liability coverage. The limits start at $15,000 per person and $30,000 per accident, and they go up to $250,000/$500,000.
There are two different varieties of standard insurance. A limited right to sue policy will preclude the policyholder from seeking general compensatory damages. Someone that is willing to pay more for stronger coverage can obtain unlimited right to sue insurance. If a person carrying this insurance wants to seek compensation for pain and suffering and other general compensatory damages, there would be no impediment.
Who can be Held Liable for a Car-Accident Related Chemical Burn?
A negligent driver can be held liable for the injury. The extent of the damages that can be sought will depend on the circumstances and the insurance coverage.
A manufacturing defect could potentially cause an airbag to malfunction when it is deploying, and this could trigger a chemical burn injury. This is just one manufacturing defect scenario, but there are others. The manufacturer of the airbag could be liable, and the automobile manufacturer would be another potential target. If an airbag does not deploy properly after having been repaired, the company that performed the work could be legally responsible.
A layperson is probably not going to know if a manufacturing defect is the underlying cause of an improper deployment that causes a chemical burn. However, a lawyer will be in a position to engage an expert if the circumstances warrant an investigation.
Cherry Hill Car Accident Lawyers at DiTomaso Law Help Clients With Collision-Related Chemical Burn Injuries
If you have suffered a debilitating chemical burn from a car accident, legal counsel is invaluable. Our Cherry Hill car accident lawyers at DiTomaso Law will prioritize your interests. Complete our online form or call us at 856-414-0010 for a free consultation. Located in Philadelphia and Cherry Hill, New Jersey, we serve clients throughout Southeastern Pennsylvania and South Jersey, including Mt. Holly, Camden County, and Vineland.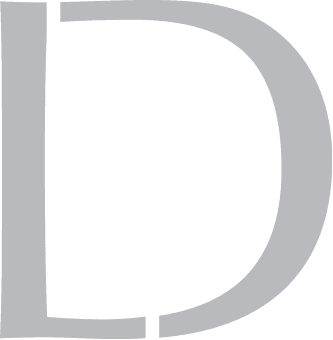 Get A 100% Free Case Evaluation
From A Top-Rated Personal Injury Attorney
$11.7M
Tractor-Trailer Accident
$1.5M
Drunk Driving Accident
$1.3M
Defective Machinery Accident
View All Case Results
"5 stars absolutely deserved here. If the need arises for legal representation again this is the only firm I will use. They handled every detail from insurance companies, doctors, and bills. I highly recommend Richard and his colleges and have to my friends and family."
See All Client Reviews