What Causes Slip and Fall Accidents in Grocery Stores?
January 05, 2022
A grocery store can be a very dangerous place if the property owner and staff are inattentive and negligent in their duties. All commercial property owners are responsible for maintaining a safe store for their customers. Grocery stores in particular face many potentially hazardous situations on a daily basis that require immediate attention to maintain safety. The nature of the items they carry and the vast volume of people in the store at any given time can create dangerous slip and fall hazards, such as:
Improperly cared for parking lots, sidewalks, and handicapped ramps.

Slippery, wet floors from produce misters, tracked-in weather, leaking freezers, misters, floral department spills, overflowing sinks and toilets.

Shopping carts that are broken or damaged.

Items and produce falling from bins and shelves or knocked over and dropped by other customers or staff members.

Broken bottles and jars, leaking items, or damaged and punctured packaging.

Missing or broken interior and exterior lighting, handrails, stairway tread, handicapped ramps, and equipment.

Non-functioning entry or emergency doors, and broken or malfunctioning doors on refrigerated and frozen foods and bathrooms stalls. 

Floor mats and rugs that are bunched, poorly and improperly placed, missing, or worn. 

Equipment, boxes, pallet carts, unshelved inventory, ladders, and the like unattended in store aisles. 

Electrical cords and cables on the floor and customer pathways that have not been covered or taped down.

Construction and repair areas that have not been sealed off and properly marked, allowing customers into the area.

Lack of warning signs in dangerous areas, such as a wet floor or exposed electric wires.
What Are Typical Injuries Associated With Slip and Fall Grocery Store Accidents?
Slip and fall accidents can cause injuries that range from minor to severe, depending on how and where the accident happened. Grocery stores in particular can be dangerous places for small children and the elderly. Some common slip and fall injuries that can occur include:
Minor cuts and bruises.

Punctures, lacerations, crushing, pinching, and puncturing wounds, typically of the hands and fingers. 

Broken, fractured, and cracked arms, legs, ankles, ribs, wrists, feet, hips, pelvis, and the skull.

Head wounds such as bruises, cuts, punctures, fractured skull or eye sockets, and the nose.

Trauma to the head, such as

brain injuries

.

Internal bleeding and organ damage.
What Should I Do if I Have a Slip and Fall Injury?
As with all accidents, injuries can range from minor to severe and can leave you with medical problems and a disability. As a result, you will likely experience high medical bills, loss of income, and loss of quality of life. 
Regardless of the extent of your injuries, should you experience a slip and fall accident in the grocery store, it is essential to any claim that you do the following:
Report the accident.

Stay where the accident happened, and ask to speak to the store owner or manager on duty to officially report the accident. Businesses are generally required to write up any incident reports for their insurance company usually within 24 hours. Be detailed and specific about what caused the accident and the injuries you sustained. Ask to review the report at the scene for inconsistencies, and request a copy of the report after it has been filed, as this is a crucial document for your claim against the store.

Seek medical care.

First responders should be contacted immediately for any serious injuries or loss of consciousness. Typically in these situations, another party will do this on your behalf, and you will be transported to a nearby hospital. However, no matter how minor you may think your injuries are, you should still be evaluated by a medical professional as soon as possible. Quite often, internal injuries and head trauma do not present until hours or days later and can be life-threatening. Additionally, a liability claim against a store or property owner can be dismissed for lack of medical evidence, so it is imperative to your claim to be examined by a doctor and obtain the report.

Record everything.

Document the scene by taking photographs or videos of the accident. Include your injuries and what caused them and conditions of the scene, such as a wet floor, faulty equipment, or stacked boxes that fell, and any other contributing factors. Obtain names, contact information, and statements from the manager, staff, and witnesses, and ask them to share photographs and videos. Look for security camera footage as well.

Maintain all of your records.

Keep any and all reports and records related to your accident. This would include accident reports, medical evaluations and bills, lost wages, witness statements, and any other documentation. The records will be an essential part of your claim against the store.

Speak with a lawyer.

Accidents in commercial businesses can be complex, and the property owner may be liable. Speaking with a lawyer is crucial if you wish to pursue a legal case. 
What Is the Grocery Store's Responsibility?
As with any business, public stores have a legal duty to maintain a safe premises to protect customers. Slip and fall accidents are some of the most common accidents in grocery stores, and the property owner may be liable if your accident is the result of unsafe conditions or negligence.
Negligence is the failure to show reasonable care to safeguard customers from known dangers. Property owners who are aware of hazardous conditions but do not take measures to improve them are negligent. For instance, not addressing wet entryways from customers tracking in rain and snow. Negligence can also be somewhat unintentional, such as using cleaning products that end up making the floor more slippery. This is why the law states "reasonable care."
Grocery store owners may also be liable if a customer creates a condition that is not addressed in a timely manner. Suppose a customer drops and breaks a glass bottle making the floor wet, slippery, and covered with broken glass and another customer slips. The owner could be responsible if they did not remedy the problem.
You, as a customer, also share some responsibility while in the store by using reasonable caution. Large displays are common in grocery stores and are also highly visible. If you trip over a clearly visible display that any other person would understand to avoid, then you may not be able to hold the store accountable for your injuries. 
These are just a few examples of what needs to be considered and proven in order for you to file a legitimate personal injury claim for your accident. Hiring a seasoned lawyer to help you gather evidence and navigate the legal process will provide you with the best opportunity of obtaining justice.
Camden Slip and Fall Lawyers at DiTomaso Law Advocate for Clients Injured in Slip and Fall Accidents in Grocery Stores
Even a routine visit to a familiar grocery store can result in a life-changing slip and fall accident. If you have been injured in a store accident, our experienced Camden slip and fall lawyers at DiTomaso Law can help. Call us at 856-414-0010 or contact us online today to schedule a free consultation. Located in Philadelphia and Cherry Hill, New Jersey, we serve clients throughout Southeastern Pennsylvania and South Jersey, including Mt. Holly, Camden County, and Vineland.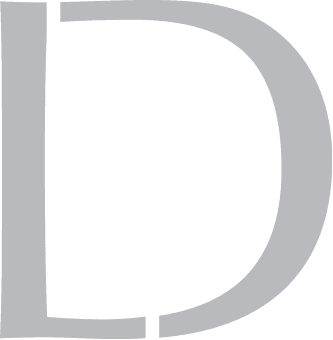 Get A 100% Free Case Evaluation
From A Top-Rated Personal Injury Attorney
$11.7M
Tractor-Trailer Accident
$1.5M
Drunk Driving Accident
$1.3M
Defective Machinery Accident
View All Case Results
"5 stars absolutely deserved here. If the need arises for legal representation again this is the only firm I will use. They handled every detail from insurance companies, doctors, and bills. I highly recommend Richard and his colleges and have to my friends and family."
See All Client Reviews