What Causes Slip and Fall Accidents in Spring?
April 11, 2022
While sleet, snow, and ice make winter the most dangerous season for slip and fall accidents, spring is not completely devoid of potential hazards, especially after dark.
In the early weeks of spring, daytime temperatures rise, melting snow and ice. Nighttime temperatures, however, can still drop below freezing, causing puddles and other wet surfaces to freeze again, creating slip and fall hazards at night or in the early morning. In certain regions across the country, spring arrives with many rainy days, creating wet and slippery surfaces during the day and freezing back to ice overnight.
In addition to weather conditions, other common slip and fall hazards can be environmental, such as unpainted curbs, or caused by negligence, such as inadequate lighting in parking lots or along sidewalks.
What Types of Injuries Are Caused in Slip and Fall Accidents?
Slip and fall accidents can be quite frightening due to the suddenness of this type of accident. A wide range of injuries can result from slip and fall accidents, even if the injured party does not fall completely down. The severity of injuries depends on how far and hard one falls and the impact sustained by the body. Common slip and fall injuries include:
Broken Bones and Fractures
Slip and fall accidents commonly cause bone breaks or fractures, including fingers, hands, and wrists from trying to prevent the fall, to limbs, ankles, ribs, hips, and pelvis. Injured parties should seek medical attention quickly, as broken bones can cause extensive bleeding and severe swelling in the initial 12 hours following injury, making treatment difficult. Broken bones also lead to longer recovery times and continued medical care, which can include surgeries, rehabilitation, and physical therapy.
Soft Tissue Damage
Muscles, tendons, and ligaments are the body's soft tissues, and any type of fall typically includes some form of soft tissue damage, such as swelling and bruising, and more severe injuries such as tears and ruptures. Sprains, strains, contusions, and tendinitis are all forms of soft tissue damage as well. These types of injuries can result in chronic pain and are susceptible to subsequent injuries if left untreated.
Traumatic Brain Injuries
Though more commonly seen in car accidents, traumatic brain injuries can also result from a bad fall, such as strikes to the  head that occur while falling down the stairs. Injuries to the brain are not always immediately known. Symptoms of a brain injury may not develop for hours or days, but this kind of head trauma can have serious consequences if left untreated, so it is always recommended to seek medical evaluation after a fall.
Another form of traumatic brain injury, concussions occur from an impact to the head but with less force and severity of injury. Symptoms can include headache, confusion, blurry vision, loss of balance, nausea, dizziness, and more.
Head and Neck
The head and neck are commonly injured in slip and fall accidents. A strike to the head against a hard object can cause brain trauma, or sustaining a broken neck from a violent impact, which can lead to paralysis. Injuries to the head and neck are often serious and require immediate medical attention.
Spinal Cord Injuries
Spinal cord injuries are also common in slip and fall accidents, and are almost always life-threatening, requiring immediate medical attention. The higher up an injury is in the spinal cord, the more extensive the damage, frequently resulting in some form of paralysis and permanent disability.
Nerve Damage
The force of impact in a fall can cause severe nerve damage and injury, especially nerves closest to the skin's surface. Falls can produce compressing, stretching, crushing, or tearing of the nerves, resulting in numbness, shooting and sharp pain, muscle weakness, and loss of grip. Damage to sensory nerves can impact the body's senses as well, such as taste or smell.
Dislocation
Another common injury from slip and fall accidents, dislocation frequently occurs when people try to break their own fall, as do many of the aforementioned injuries. Dislocations can cause severe pain and contribute to risk of further complications, such as ligament tears due to dislocation of the shoulder. Considered "accessory damage" to the dislocation, many often require surgery to repair.
Knee Damage
Slip and fall accidents frequently lead to twisting, popping, dislocating, or breaking of the knees, depending on the type of fall. Injuries to the knees generally require surgery, extensive physical therapy and recovery time, and often lead to lifelong pain.
Lacerations, Abrasions, and Scrapes
Skin damage of some sort almost always accompanies a slip and fall accident. Though lacerations and abrasions look quite serious at the time, these are generally less severe injuries with short recovery times.
Punctures
Depending on where the accident occurs, punctures by sharp objects can result and can cause organ damage and internal bleeding requiring immediate medical attention.
What Steps Can I Take to Avoid a Slip and Fall Accident?
While not every accident can be avoided, there are steps you can take to avoid one as much as possible. Slow down and be aware of your surroundings, paying attention to slippery, wet surfaces, stairs, and entryways, and use railings anytime they are present. Additional precautions include:
Wear waterproof shoes with ankle support and good tread, and avoid wearing heels while outside.
Look at every step as you ascend or descend stairways.
Make note of ground and surface changes of familiar routes you typically take, and use only routes with adequate lighting.
Report hazards you notice, such as ice on sidewalks or in parking lots.
Use non-slip mats at entryways.
Keep in mind that small children and the elderly are particularly vulnerable to slip and fall accidents, which can result in more severe injury to the elderly. When caring for young or old family members, take extra precautions in addition to the above recommendations to ensure their safety from a slip and fall accident.
With an elderly person, provide assistance when walking, such as holding their arm or waist so you can catch them if they slip. Steer clear of steep inclines and surfaces that appear wet or icy. Provide them with a walker for extra support and stability or a scooter or wheelchair rather than walking at all.
With small children, hold their hands or carry them while walking through areas that may be slippery, or put them in a stroller to avoid walking altogether.
Who Is Responsible for My Slip and Fall Accident?
Determining fault in a slip and fall accident is not always simple. However, in New Jersey, you may be protected by premises liability if your accident occurs on someone else's property. Business and property owners are required to make reasonable accommodations to ensure the safety of others while on their property. If an accident occurs due to the owner's negligence to meet safety standards, they may be liable for compensating you for your injuries sustained on their property or at their business.
It should be noted that New Jersey is also a comparative negligence state, meaning that you may be found partially responsible for your own injuries. You can expect the property owner to assert that you bear half or more of the responsibility to avoid having to compensate you for your injuries. Under comparative negligence, you are entitled to recover damages if your responsibility in the accident is found to be 50 percent or less than the property owner's. Bear in mind that if you are found to be partially responsible, the damages you recover may be less.
Liability for your accident may also involve more than one responsible party, especially on business property where there could be different owners for the land, building, and the business housed there.
Due to the complexities of premises liability, comparative negligence, and multiple property owners, it is important that you hire an experienced lawyer to seek compensation for your injuries and resulting expenses.
Cherry Hill Slip and Fall Lawyers at DiTomaso Law Advocate for Clients Injured in Springtime Slip and Fall Accidents
In addition to being frightening, slip and fall accidents can result in moderate to severe injuries that require extensive medical treatment, lengthy recovery time, or end in lifelong chronic pain or disability. Such injuries incur expensive medical bills, loss of income, and the inability to work. If you have been injured in a slip and fall accident due to another's negligence, you may be entitled to compensation. Our experienced Cherry Hill slip and fall lawyers at DiTomaso Law can help you recover damages to which you may be entitled. Call us today at 856-414-0010 or contact us online for a free consultation. Located in Cherry Hill, New Jersey and Philadelphia, we serve clients throughout Southeastern Pennsylvania and South Jersey, Mt. Holly, Camden County, and Vineland.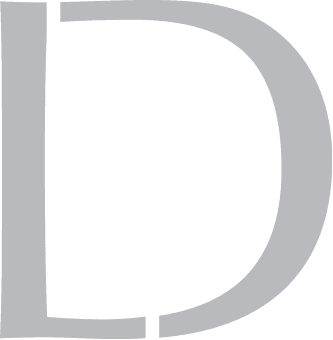 Get A 100% Free Case Evaluation
From A Top-Rated Personal Injury Attorney
$11.7M
Tractor-Trailer Accident
$1.5M
Drunk Driving Accident
$1.3M
Defective Machinery Accident
View All Case Results
"5 stars absolutely deserved here. If the need arises for legal representation again this is the only firm I will use. They handled every detail from insurance companies, doctors, and bills. I highly recommend Richard and his colleges and have to my friends and family."
See All Client Reviews