What are Some Causes of Catastrophic Motorcycle Accidents?
April 28, 2021
Motorcycles are associated with freedom and the open road, but these characteristics are what makes motorcycling so dangerous. Other than helmets, clothing, and padding, motorcycle riders have little to protect them from their surroundings. This exposure is the main reason why motorcycle accidents can be more catastrophic than other types of motor vehicle crashes. May is Motorcycle Safety Awareness Month, and it is a good time to review the causes of motorcycle accidents and how they can be prevented.
Two of the main causes of catastrophic motorcycle accidents are speeding and reckless driving. Anyone who speeds will have far less time to slow down or swerve when needed. If a motorcyclist is driving at 80 miles per hour and traffic suddenly comes to a standstill, that person could slam into the back of a car or veer off into a concrete median. The faster they are going, the more force of impact ­and chance of a catastrophic injury. Drunk driving can also be considered reckless driving.
Unsafe riding also includes lane splitting, which is when bikers ride between rows of slow-moving or stopped vehicles in the same lane. This is illegal in New Jersey and is risky because cars can brake or come out of a lane at any time without warning. Drivers may not check their mirrors before moving and could pull out into someone on a motorcycle. Another dangerous move is lane sharing, which is when two riders are in the same traffic lane. Lane filtering is when a motorcycle picks through slow-moving or stopped traffic and can often be seen at stoplights.
What About Unsafe Automobile Drivers?
Aside from not checking mirrors before changing lanes, auto drivers might not see an approaching motorcycle before initiating a right or left turn. If the motorcycle is too close, the rider will have to quickly swerve or might get hit. An intersection is also worrisome because a driver might not notice the motorcycle as they are coming up to the traffic light or stop sign. This could lead to a catastrophic rear-end collision. Also, if the driver does not see the cycle in back of them, the driver might decide to back up, which could also be devastating.
Even when drivers and motorcyclists are driving carefully, poor road conditions can cause catastrophic accidents. If a motorcyclist rides over debris in the road, the tires may lose traction, causing a major skid and crash. When the weather is poor, the roads can become slippery and dangerous enough to cause a rider to skid into a telephone pole, vehicle, or another object. It is also hard to see in the rain, so leaving the bike at home is usually the best idea.
What Types of Injuries Result from Motorcycle Accidents?
Although helmets provide some measure of safety, not all motorcyclists wear them. Even when they do, they can suffer head and brain injuries in accidents. Open head injuries are when the person experiences a hard blow to the head, but the skull does not crack. When the skull does crack, it is a closed head injury. Head injuries include concussions, hematomas, hemorrhages, edema, and the most serious, diffuse axonal injuries. Traumatic brain injuries (TBIs) vary in severity and can also have long-lasting effects.
Another one of the most catastrophic injuries that motorcyclists experience is paralysis. This is most often caused by spinal cord injuries and can lead to muscle dysfunction and a loss of sensation to the legs and other parts of the body. Even if the rider is not paralyzed, these kinds of injuries can lead to lifetime disabilities.
Motorcycle accident injuries may lead to complex fractures that may require screws, metal plates, or amputation. Motorcycle crashes can also cause explosions and fires, leading to severe burns. The worst kinds of burns can affect a victim's deeper skin layers and cause internal organ and nerve damage, scars, and impaired movement.
How can Motorcyclists Stay Safe?
In 2017, 5,172 motorcyclists and passengers were killed in accidents in the United States, according to the National Safety Council. In that same year, motorcyclists made up 14 percent of all traffic fatalities. Motorcyclists continue to be in harm's way each year. Many motorcycle accidents can be prevented if riders use proper safety precautions. As a precaution, it is best to stay off the roads when there is rain, high winds, ice, or snow. Motorcycles are not as stable as heavier vehicles, and the bad weather can also impair visibility.
To ride responsibly, motorcyclists should never ride after consuming drugs or alcohol, even in very small amounts. Choosing a designated driver or calling a rideshare service are better choices. Riding the bike when tired can be just as dangerous. Drowsy driving symptoms can be similar to the effects produced from drinking.
The most important advice is that helmets should always be worn. Additionally, it is important to respect others who share the road. Lane splitting is illegal and hazardous, as well as reckless driving. Other motorists should take care to give motorcycles plenty of room and never tailgate. Checking the mirrors before changing lanes and turning is another safe move.
After any motorcycle accident, the rider should get a medical check-up. When it is possible, it is also wise to seek advice from an experienced lawyer. A motorcycle accident will likely cause catastrophic injuries, and a victim might be able to pursue a personal injury lawsuit for compensation.
Camden Catastrophic Injury Lawyers at DiTomaso Law Help Severely Injured Motorcycle Riders Financially Recover After Accidents
Motorcycle accidents can cause severe injuries, which is why it is important to observe Motorcycle Safety Awareness Month. The Camden catastrophic injury lawyers at DiTomaso Law are experienced with these types of cases, and we are ready to help. For a free consultation, complete our online form or call us at 856-414-0010. Located in Philadelphia and Cherry Hill, New Jersey, we serve clients throughout southeastern Pennsylvania and South Jersey, including Mt. Holly, Camden County, and Vineland.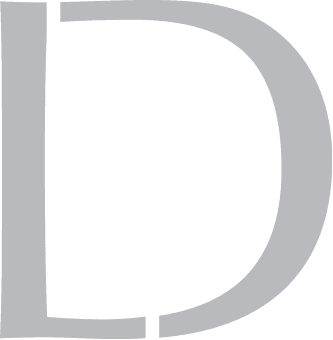 Get A 100% Free Case Evaluation
From A Top-Rated Personal Injury Attorney
$11.7M
Tractor-Trailer Accident
$1.5M
Drunk Driving Accident
$1.3M
Defective Machinery Accident
View All Case Results
"5 stars absolutely deserved here. If the need arises for legal representation again this is the only firm I will use. They handled every detail from insurance companies, doctors, and bills. I highly recommend Richard and his colleges and have to my friends and family."
See All Client Reviews