What Causes Holiday Parking Lot Accidents?
December 23, 2021
The holiday season is here, and the traffic volume can be intimidating. It can also be dangerous as well, specifically for those driving through parking lots. During the months of November and December, two out of every five car accidents happen in parking lots. According to State Farm, parking lot accidents increase by 20 percent during the holiday season.
There are many factors at play when an accident occurs, and it is no different when one happens in a parking lot. Poor visibility caused by dim lights make parking difficult, even at slow speeds. Icy surfaces can contribute to an accident as well, but human error and distracted driving cause the majority of parking lot collisions. Many people think that parking lot accidents are minor because they happen at slow speeds, but these collisions can lead to severe injuries.
Additionally, some people do not pay attention as much in a parking lot because they are driving at a slow speed. In a nationwide survey conducted by the National Safety Council (NSC), over 66 percent of those surveyed admitted to multitasking while driving in a parking lot. 
A distraction is any type of activity that takes away a driver's primary focus of operating their vehicle. Some major distractions include:
Eating and drinking.

Texting and talking on the phone.

Sending an email.

Playing video games.

Scrolling through social media.

Reading.

Putting directions in a GPS device.

Changing radio stations.
There are other causes of parking lot accidents. Driving through stop signs and speeding causes many accidents. 
What Are the Different Types of Parking Lot Accidents?
With close quarters and a constant influx of cars, you will likely witness different types of accidents. Anyone driving through a parking lot must be very cautious around pedestrians, particularly at night. According to the National Highway Traffic Safety Administration (NHTSA), about 80 percent of all pedestrian deaths occur when the sun is down. 
Many parking lot accidents happen when:
One vehicle rear ends another vehicle who is stopped or parked.

One vehicle reverses into another vehicle while both are leaving parking spots.

Two vehicles collide when attempting to pull into the same spot.

One vehicle reverses out of their spot and crashes into a nearby vehicle.
How Can I Avoid a Parking Lot Accident During the Holidays?
There is a lot to keep in mind when driving during the holiday season, and safety is a top priority. If you are driving in a parking lot, you should do the following to prevent an accident.
Pay Attention
Even if you are driving at a low speed, you still have to pay attention to your surroundings. Pay attention to what is around you, and navigate the parking lot cautiously. Limit all distractions by keeping your phone away from view, or you can even mute the radio until the car is in a spot. 
Park Away From Doors
When you park close to the doors, you are parking in the most congested area. Parking further away offers more space to maneuver, and you will also find a spot more easily. You will also be further away from pedestrians as well. 
Use Auto Safety Features
Many modern vehicles are equipped with safety equipment that can help you park or navigate an area safely. Blind-spot monitoring and backup cameras are some important features that you can use. If you do not have these features, make sure you survey your surroundings, and use your mirrors often. 
Stay Calm
Even though the holiday season can be stressful, it is never okay to be overly aggressive or have road rage. Yelling at others only puts them on edge, which can easily lead to driving mistakes. 
Reverse Into a Spot
If possible, reverse into a spot to make departing easier. Visibility is much better when facing forward in a car. Backing out of a spot increases the chances of a car accident.
Shop Online
With the coronavirus pandemic, many people stayed home and shopped online. Shopping at home makes it easier for you to avoid traffic and overcrowded malls.
How Can Pedestrians Avoid Accidents?
If you are a pedestrian, always remember to do the following:
Limit distractions:

Put your phone away. If you are looking at your phone while walking, you might not see a car or another hazard.

Use crossways and sidewalks:

These are the safest spots in every parking lot, so use the sidewalks and crosswalks whenever possible.
Be visible:

Since so many pedestrian fatalities occur at night, it is imperative to make yourself visible when walking through a parking lot. Park only in well-lit areas.
What Should I Do After a Parking Lot Accident?
After a parking lot accident, it is important to do the following:
Never leave the scene of an accident, regardless of the severity. 

Leave a note if the owner of the other vehicle cannot be found, including your name, contact information, and insurance information. 

If the other driver is present, offer the same information, and do not panic. 

Take pictures of the damage, as well as the surrounding area. Be sure to take videos or pictures of any debris, like a smashed mirror or ripped bumper, which will depict the severity of the crash. 

Get information from witnesses. You can also speak to businesses in the area. They may have access to security footage of the accident. 

Call the police, and file a report, even if there are no injuries. A police report helps describe the events in a third-party's view, and it may be helpful for a future

personal injury

lawsuit.

Contact your insurance company to let them know what happened. New Jersey is a no-fault state. To get any coverage for an accident, you must go through your own insurance company. Only in extreme cases, such as

catastrophic injuries

, should you consider filing a lawsuit.
Additionally, you do not have to accept the first settlement your insurance company offers to you. It is not uncommon for an insurance company to offer a lowball settlement. Consider contacting an experienced lawyer first.
Cherry Hill Car Accident Lawyers at DiTomaso Law Help Those Injured in Parking Lot Accidents During the Holiday Season
Going shopping during this time of year is stressful, with frantic shoppers and reckless drivers all around you. If you have been involved in a severe parking lot accident, you should contact our Cherry Hill car accident lawyers at DiTomaso Law. Call us today at 856-414-0010 or fill out our online form for a free consultation. Located in Philadelphia and Cherry Hill, New Jersey, we proudly serve clients throughout Southeastern Pennsylvania and South Jersey, including Mt. Holly, Camden County, and Vineland.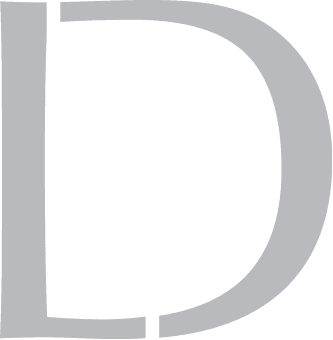 Get A 100% Free Case Evaluation
From A Top-Rated Personal Injury Attorney
$11.7M
Tractor-Trailer Accident
$1.5M
Drunk Driving Accident
$1.3M
Defective Machinery Accident
View All Case Results
"5 stars absolutely deserved here. If the need arises for legal representation again this is the only firm I will use. They handled every detail from insurance companies, doctors, and bills. I highly recommend Richard and his colleges and have to my friends and family."
See All Client Reviews