What Are the Top Causes of Crane Accidents?
November 19, 2021
Cranes are highly complex pieces of heavy equipment that are capable of lifting and moving a lot of materials in the workplace. Due to their usefulness, they are ubiquitous in the construction and shipping industries, as well as across the oil and gas, aviation, and many manufacturing sectors. Cranes are essential to the running of many businesses, but only when they are operated correctly. Crane safety in the workplace is vital to avoid serious workplace accidents and injuries.
There is much preparation and training involved with using a crane properly that it is no surprise that there are many things that can go wrong. Therefore, there are many different reasons for crane accidents.
According to the Occupational Safety and Health Administration (OSHA), the most common causes of crane accidents and related injuries include:
Contact with power lines.
Dropped loads.
Boom collapse.
Rigging failures and falls.
Overturning/tipping over.
Crushing by counter weight
Crane accidents often result in workers being injured when they are caught in/between the crane parts and another object, struck by objects when the crane loses its load, and when the crane operator cannot see workers in the lift path.
All of these accidents are preventable if crane operators are trained and certified to work on the type of crane being used and proper safety guidelines are followed. There is a myriad of cranes available to handle different kinds of jobs and types of materials being moved.
The OSHA has crane regulations and safety standards for the operation of every kind of crane. They are grouped into three major categories: construction industry, maritime industry, and general industry. A standard common to all three is that before each use, a competent person must inspect all the machinery and equipment to confirm that it is safe and in good working order. A competent person is defined as one who is able to recognize both existing and predictable hazardous conditions and has the authority to promptly take corrective measures to eliminate the danger.
It is crucial that a crane is installed and operated according to the specifications of the manufacturer. Failure to do so endangers the person operating the crane and those working near the machine. Examples of faulty installation and operation include:
Making modifications or additions to the crane without written approval from the manufacturer.
Exceeding the rated capacity of the crane and rigging for the planned lift.
Installing the crane on soft or unstable ground.
Removing pins before crane sections are blocked, secure, and stable.
Failure to use or fully extend the outriggers.
Improper crane set up increases the risk that the crane will tip over during the job. The size and weight of the crane as well as the load being moved pose a serious threat to everyone on the worksite in a tip-over accident.
Workplace Safety During Crane Operation
Besides the actual operation of the crane itself, there are many factors involved in securing the workplace when a crane is being operated. Careful planning of a lift can ensure that workers are not rushing through a job and cutting corners on safety.
Notifying workers at daily briefings of any lifts scheduled for that day will help keep the area clear at the designated time. The area of operation should be clearly barricaded or demarcated and examined for clearance requirements with regard to overhead power lines.
Loads should never be moved over workers and any rotating, reciprocating, or moving parts that could come into contact with workers should be guarded. Ideally, the area inside the crane's swing radius should not be accessible.
The correct load chart must be chosen for the crane configuration, load weight, and lift path. Improper loading of the crane can cause an accident. This information as well as recommended operating speed should be posted near the operator.
The crane operator and spotter should know and use the hand signals prescribed by the American National Standards Institute (ANSI), and illustrations of these hand signals should be posted at the worksite. As the crane begins a lift, warning devices should signal that it will be in motion.
Visibility is key to crane safety. If the operator cannot visually confirm clearance of the operating radius of the boom or load path, a spotter must be designated to observe the lift and ensure the pathway is clear.
What Are Common Crane-Related Injuries?
Many crane accidents involve contact with power lines, and these almost always result in fatalities. During a single contact, the crane and its rigging conduct emits powerful amounts of electricity that can cause multiple injuries or deaths. Workers who are not killed instantly may suffer severe burns that scorch the body.
Brain injuries, spinal cord injuries, back injuries, and crushing injuries are also common among workers involved in crane accidents. These types of serious injuries can require multiple surgeries and extensive hospital stays with rehabilitative therapy afterwards. Medical costs can quickly add up. After missing work to recover from a crane accident, many workers cannot return to their original job and must take one with lower pay.
The OSHA's updated crane standards specify that employers must use qualified riggers for crane assembly and disassembly, and they must have qualified or certified operators for most types of cranes. It is the employer's responsibility to pay for all training required for certification of equipment operators. Written certification tests may be administered in any language that the operator candidate understands.
Are Crane Accident Injuries Covered by Workers' Compensation?
If a crane operator is injured in a work-related accident, they are likely eligible for Workers' Compensation benefits. Benefits for injured workers may cover medical treatment, hospitalization, medications, prosthetic devices, lost wages, and scarring or disfigurement. Families who have lost a loved one in a fatal work accident may be eligible for death benefits that can help pay funeral expenses.
There are only a few exceptions that make someone injured in a work-related accident ineligible for Workers' Compensation benefits. You might be denied a claim if you were under the influence of drugs or alcohol at the time of the accident, if your injury was deliberately self-inflicted, or if you were horseplaying or fighting when the accident happened.
Some crane accidents are caused by defects in one of the many parts that make up the complex machinery. It is possible to file a claim against the manufacturer of the defective equipment for injuries resulting from an accident caused by their product. Third-party claims can also be made against responsible parties who are not your employer, such as a contractor.
Any workplace injury should be reported immediately to your employer or supervisor. A consultation with an experienced lawyer can help determine what benefits you are eligible for and your best course of legal action.
Cherry Hill Workers' Compensation Lawyers at DiTomaso Law Fight for the Rights of Injured Crane Operators
Our Cherry Hill Workers' Compensation lawyers at DiTomaso Law fight on behalf of injured workers. If you have been injured at work in a crane accident, call us at 856-414-0010 or complete our online form to schedule a free consultation today. We are located in Cherry Hill, New Jersey, and we serve clients throughout South Jersey, including Mt. Holly, Camden County, and Vineland.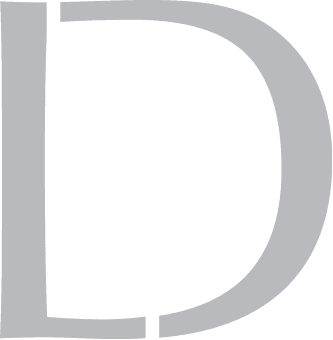 Get A 100% Free Case Evaluation
From A Top-Rated Personal Injury Attorney
$11.7M
Tractor-Trailer Accident
$1.5M
Drunk Driving Accident
$1.3M
Defective Machinery Accident
View All Case Results
"5 stars absolutely deserved here. If the need arises for legal representation again this is the only firm I will use. They handled every detail from insurance companies, doctors, and bills. I highly recommend Richard and his colleges and have to my friends and family."
See All Client Reviews