What Are Catastrophic Internal Injuries?
November 11, 2021
If you have ever been involved in a car accident, you might know that some injuries are especially debilitating. Even in minor collisions, the body can be jarred and thrown around inside of the vehicle. After most car accidents, people feel exhausted and sore for days or even weeks. It may be hard to tell if you have an internal injury.
After a few days, the person may start to get better. However, in some car accidents, people suffer from catastrophic injuries. Some of these injuries are obvious, like a broken arm or lacerations to your head or face. Other catastrophic injuries may not show up until later, including some internal injuries. You may not even realize that you actually have a life-threatening injury after what appeared to be a minor collision.
Internal injuries caused by a violent car accident can be extremely serious. Since each car accident is unique, catastrophic injuries can vary in severity. If you have a catastrophic injury, most of the time, it will be a type of internal injury. Some of the most common catastrophic internal injuries include:
Crushed or fractured bones.
Internal bleeding caused by blunt force trauma against the steering wheel or another part of the vehicle.
Organ damage, such as bruising, lacerations, or damage to the liver, kidneys, spleen, or lungs.
Closed head injuries, such as a fractured skull, bleeding of the brain, or traumatic brain injuries (TBIs), like a concussion or swelling of the brain.
Broken ribs.
Lung injuries.
Abdominal aortic aneurysm, which is where the stomach is compressed during an accident, and the person may suffer a rupture of the abdominal aorta, which is usually fatal.
Another type of internal injury that is not physical is a mental injury. There are serious psychological injuries that people can experience after a car accident. If you are involved in a serious car accident, you may suffer from anxiety, depression, and even post-traumatic stress disorder (PTSD).
These psychological injuries can be just as debilitating as physical injuries. A mental injury can require a significant amount of treatment and medication. There are many cases where a person suffers both from a physical and a mental injury after a serious car accident.
What Are Symptoms of Internal Injuries?
The symptoms you can suffer from can vary, depending upon the catastrophic injury. In many cases, people know that something is wrong, but they cannot pinpoint a specific problem. Here are some of the main symptoms of internal catastrophic injuries:
Generalized pain in the torso or the gut.
Nausea or vomiting, especially if there is blood in the vomit.
Pain in your head.
Ringing or a high-pitched noise in your ears.
Blood found in your urine.
Bruising in and around the torso, either front or back.
Lightheadedness or dizziness, indicating that there could be internal bleeding.
Slurring of words.
Inability to concentrate.
Unable to remember certain words or finish sentences properly.
Lack of consciousness.
Abnormally fatigued.
Should I See a Doctor After a Car Accident?
Even if you do not think you are seriously injured, you should go to the emergency room at the very least so you can be evaluated by a medical professional. Sometimes, with internal injuries, you may not know that you have a serious medical problem. You may only be experiencing generalized pain that is not linked to a specific area. There are some internal injuries that if not treated immediately, could be fatal. Being treated with a doctor immediately after a car accident will allow you to rule out any major issues. Even if you think that the collision was fairly minor, you should still see a doctor. Even in minor crashes, you can still be seriously injured.
If you are feeling any type of pain or numbness down your arms or down your legs after a car accident, that could be indicative of an internal injury. Also, if your ribs are sore and you find it difficult to breathe, then you could have broken a rib or have a punctured lung. These types of injuries need to be treated immediately. Not only will it help get you on the road to recovery, but it will help you strengthen any future personal injury claim.
Cherry Hill Catastrophic Injury Lawyers at DiTomaso Law Are Here to Help You if You Have a Severe Internal Collision-Related Injury
Suffering from a catastrophic injury can turn your life upside down. Our Cherry Hill catastrophic injury lawyers at DiTomaso Law are here to help you through the difficult legal process. You deserve a legal team who focuses on successfully representing clients with catastrophic injuries. To schedule a free consultation and to learn more, call us at 856-414-0010 or complete our online form today. Located in Cherry Hill, New Jersey and Philadelphia, we serve clients throughout Southeastern Pennsylvania and South Jersey, including Mt. Holly, Camden County, and Vineland.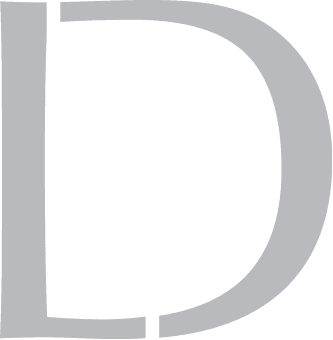 Get A 100% Free Case Evaluation
From A Top-Rated Personal Injury Attorney
$11.7M
Tractor-Trailer Accident
$1.5M
Drunk Driving Accident
$1.3M
Defective Machinery Accident
View All Case Results
"5 stars absolutely deserved here. If the need arises for legal representation again this is the only firm I will use. They handled every detail from insurance companies, doctors, and bills. I highly recommend Richard and his colleges and have to my friends and family."
See All Client Reviews