Can My Catastrophic Injury Lead to a Permanent Disability?
January 10, 2022
After a severe accident, you may require medical treatment for your injury. If your injury is severe enough, it may be labeled as catastrophic. In this situation, you could end up dealing with long-term problems due to your injury, including a lifelong disability.
Although catastrophic injuries are rare, they can still happen. When they do, the person needs to prove that their injury was caused by a negligent party. If you have a catastrophic injury, you need the help of a lawyer, especially if you have a disability because of your accident.
What Are Common Types of Catastrophic Injuries?
Typically, a catastrophic injury is one that causes life-changing impacts, such as a brain injury. Some common catastrophic injuries include:
Head injuries:

Some head injuries can lead to irreversible brain damage. Someone who suffers from a traumatic brain injury may lose the ability to remember events, may exhibit a different personality, or may be unable to continue in the same line of work.

Amputations:

Any type of

amputation

can be devastating. Although it is possible for an amputee to be fitted for a variety of assisted devices, they may be unable to continue leading the same type of life they did before the accident.

Back, neck, and spinal cord injuries:

Partial and complete paralysis can result from damage to the nerves and tissues of the back and spinal cord. This can lead to around-the-clock care at home or at an assisted living facility.

Burn injuries:

Severe burn injuries can be catastrophic, especially if they leave visible scarring. Burn injuries can cause chronic pain long after the accident occurred.

Internal organ damage:

Any type of internal damage may require constant medical attention to keep someone alive and functioning.

Blindness and Deafness:

Injuries that cause someone to lose a major sense, such as being able to see or hear, are typically catastrophic. Even partial deafness or blindness can be debilitating.
It is not unheard of for insurance companies to downplay severe injuries or to try to suggest that the person was somehow at fault. This puts the burden of proof on them, which can be stressful. A lawyer who has handled other catastrophic injury cases can be an asset. A lawyer can gather documentation to support your case.
What Evidence Can Be Used in a Catastrophic Injury Case?
Proving an injury is catastrophic requires gathering several key pieces of evidence. The first is medical documentation. Health care records, including a patient's diagnosis and prognosis, can sway court decisions. Doctors and specialists can use their experience to predict what the future will hold for the person in terms of health and wellness. Plus, any medical bill receipts can give a solid indication of how much a catastrophic injury is likely to cost over time.
For example, during the first year after the accident, the person may require more than half a million dollars' worth of care. Although they may need less care over time, the final medical care cost expectation could be in the two-million to three-million range, depending on the person's age.
Another way to show whether or not an injury has permanently changed a person's life is through employment records. A construction worker who loses a limb in an accident may no longer be able to continue their career. A lawyer will have to gather evidence to show the financial impact of the injury.
Noneconomic Damages
In a catastrophic injury case, noneconomic damages, such as pain and suffering, will likely be discussed. Pain and suffering is a legal term that describes both physical and emotional damages. Pain and suffering compensation is used to quantify the value of what the person lost in the accident. As a result, it is hard to pinpoint a monetary figure.
Attorneys and experts rely on calculations to estimate the value of noneconomic damages. When combined with the total of the estimated value of economic damages, the total amount of compensation could be very high.
How Does Fault Come Into Play?
Not every accident is one person's fault. Sometimes, both parties share fault because they were both negligent. In that circumstance, a settlement or verdict offer may be reduced to reflect the plaintiff's percentage of fault. 
In New Jersey, the rule of comparative negligence applies, which means that a plaintiff cannot be more than 50 percent at fault for their accident. Their percentage of fault will also be reduced from their overall compensation award. For example, if a driver suffers a catastrophic injury after a car accident but they were 25 percent at fault, the total damages will be reduced by 25 percent.
Settlement Offers
It is very important to be careful when deciding whether or not to accept an insurance company's offer. A settlement offer is binding. If you have a catastrophic injury, the settlement might not be enough to cover all of your future expenses. The settlement has to be substantial enough to cover expected medical bills, loss of wages, and pain and suffering.
Many people are tempted to accept a settlement that sounds very high. A $400,000 settlement offer can appear to be attractive. However, $400,000 might not cover the costs for treatment, future care, or housing and vehicle modifications. This is why it is critical to speak with a lawyer if you have a disabling catastrophic injury.
When Should You Speak With a Lawyer?
Waiting to talk with a lawyer can put you in a difficult spot. If you wait too long, you can miss the statute of limitations to file a personal injury lawsuit. Once missed, you are barred from pursuing damages. In New Jersey, you have two years to file a personal injury lawsuit. Your best option is to speak with a legal professional early so you can understand your rights.
Cherry Hill Catastrophic Injury Lawyers at DiTomaso Law Can Help You if You Have a Disability After an Accident
A disability can change your life in many ways, and it is important to explore your legal options if you have an injury because of a negligent party. Our Cherry Hill catastrophic injury lawyers at DiTomaso Law can help you. Call us at 856-414-0010 or complete our online form today to schedule a free consultation. We are located in Philadelphia and Cherry Hill, New Jersey, and we proudly serve clients throughout Southeastern Pennsylvania and South Jersey, including Mt. Holly, Camden County, and Vineland.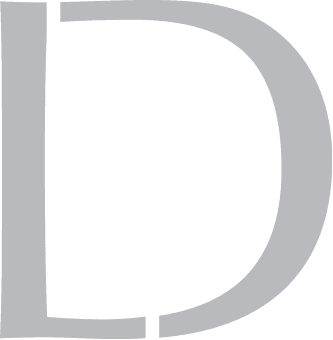 Get A 100% Free Case Evaluation
From A Top-Rated Personal Injury Attorney
$11.7M
Tractor-Trailer Accident
$1.5M
Drunk Driving Accident
$1.3M
Defective Machinery Accident
View All Case Results
"5 stars absolutely deserved here. If the need arises for legal representation again this is the only firm I will use. They handled every detail from insurance companies, doctors, and bills. I highly recommend Richard and his colleges and have to my friends and family."
See All Client Reviews