Which Catastrophic Injuries are Considered in Wrongful Death Cases?
February 17, 2021
Whether a wrongful death happened as a result of a car accident, workplace accident, or another reason, it may have involved a catastrophic injury. Since victims of wrongful death events are no longer living, surviving family members must file on their behalf. Knowing how to start this process as well as how wrongful death lawsuits work can be challenging. Many people considering launching a wrongful death lawsuit after a loved one suffered a fatal catastrophic injury should work with a lawyer.
A catastrophic injury is one that is life-changing in some way. For instance, a person who is permanently disfigured after suffering burn injuries will be scarred for life. The victim may also be in constant pain, need nursing care, and require a change to their living circumstances. From a work perspective, they may be unable to go back to their career, limiting their ability to earn wages without help.
It should be noted that even injuries that seem treatable, such as whiplash and a concussion, can be deemed catastrophic under certain situations. Traumatic brain and head injuries may cause behavioral changes in victims. A personality change may make it impossible for the victim to continue working or living life to its fullest.
Beyond disfiguring burns, traumatic brain injuries (TBIs), and neck and spinal cord problems are common catastrophic injuries. Other debilitating injuries include amputations and other injuries that lead to permanent disabilities.
What is a Wrongful Death Case?
Catastrophic injury victims sometimes succumb to their wounds. After their passing, certain people can file a wrongful death case on their behalf. A wrongful death case is a type of personal injury lawsuit that is handled by a civil court. Even if an at-fault party is charged criminally for contributing to a victim's catastrophic injury, the party can typically be sued civilly as well.
In New Jersey, a victim's spouse, child, parents, and close extended family members, like aunts and uncles, can start a wrongful death suit. Domestic partners may or may not have the right to a wrongful death claim, depending on the circumstances and state.
In Pennsylvania, the victim's estate representative will be the one to file a wrongful death lawsuit. This could be a close family member, like a spouse or child. It could also be an appointed estate executor or will administrator if no family members are living. This can get complicated, which is why it is always helpful to work with a personal injury lawyer.
What Types of Damages are Awarded in a Wrongful Death Cases?
Successful wrongful death lawsuits routinely try to recover large sums of money to compensate surviving members. The exact amount depends on many different factors. Some of the considerations include:
How much a victim or victim's family has already been compensated from prior insurance claims or other personal injury claims.
How much the victim or victim's family has spent as a direct result of the catastrophic injury.
How much money the victim would have made over a lifetime if they survived the accident.
The amount of pain and suffering caused to the victim's surviving family members, depending on the state. Determining this amount can be complex because it involves trying to put a dollar amount on the emotional impact of an event.
Is it Difficult to Prove a Wrongful Death?
Proving causality over correlation in court requires thorough documentation of the event, an abundance of evidence, and a deep understanding of federal and state laws. This is why most parties considering pursuing wrongful death lawsuits work with legal teams rather than try to deal with the court system alone.
Another factor that can make recovering wrongful death damages harder is the statute of limitations. In both New Jersey and Pennsylvania, all personal injury lawsuits must be filed within two years of the death that was allegedly caused by the catastrophic injury. Therefore, anyone who is in a position to potentially file a wrongful death lawsuit should contact a lawyer immediately. The sooner the process starts, the more time the lawyer has to prepare a solid case.
How Do I Recover After the Death of a Loved One?
No family should have to deal with a loved one experiencing a catastrophic injury that leads to a death. Filing a wrongful death lawsuit can hold the at-fault party financially responsible for the event, as well as try to help surviving loved ones heal. For help with a wrongful death suit, a victim's surviving family members should contact a lawyer.
Camden Catastrophic Injury Lawyers at DiTomaso Law Prepare Wrongful Death Lawsuits for Clients
A victim may pass away from a catastrophic injury, but their surviving family members may be able to collect owed compensation. If your loved one passed away from a catastrophic injury, contact a Camden catastrophic injury lawyer at DiTomaso Law right away. Call us at 856-414-0010 or contact us online for a free consultation. Located in Philadelphia and Cherry Hill, New Jersey, we serve clients throughout southeastern Pennsylvania and South Jersey, including Mt. Holly, Camden County, and Vineland.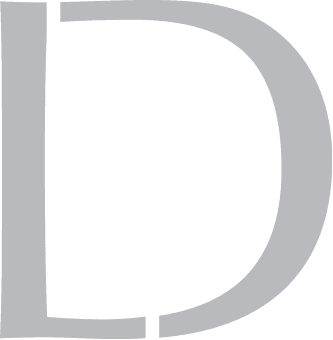 Get A 100% Free Case Evaluation
From A Top-Rated Personal Injury Attorney
$11.7M
Tractor-Trailer Accident
$1.5M
Drunk Driving Accident
$1.3M
Defective Machinery Accident
View All Case Results
"5 stars absolutely deserved here. If the need arises for legal representation again this is the only firm I will use. They handled every detail from insurance companies, doctors, and bills. I highly recommend Richard and his colleges and have to my friends and family."
See All Client Reviews