What Types of Catastrophic Injuries Are Common in Truck Accidents?
February 14, 2022
Truck accidents have been steadily increasing in recent years. According to the National Safety Council (NSC), truck accidents increased by two percent from 2018 to 2019. Truck accidents have increased 37 percent from 2010. Over 5,000 deaths occurred from truck accidents in 2019, accounting for 10 percent of all traffic-related fatalities that year. There are many reasons why fatal truck accidents happen.
A fully loaded semi-truck can weigh as much as 80,000 pounds and requires 500 or more feet to come to a complete stop. Should a car cross a trucker's path 20 yards ahead of the large vehicle, an accident is inevitable.
When a tractor-trailer collides with a passenger vehicle, the occupants of the car will likely suffer catastrophic injuries if they survive the crash. An astounding 97 percent of occupants in passenger cars die in severe accidents involving semi-trucks, according to the Federal Motor Carrier Safety Administration (FMCSA). Given the size and nature of these vehicles, truck drivers are rarely injured in an accident.
The massive size of commercial trucks coupled with high rates of speed is a deadly combination. Commercial trucks are also much taller than passenger cars, and the smaller vehicles involved in the collision frequently become pinned underneath the truck or trailer.
When a truck is in a collision with a passenger car, life-changing injuries will likely result. Some common catastrophic injuries that result from truck accidents are listed below.
Traumatic Brain Injuries
Brain injuries, including traumatic brain injuries (TBIs), are common in truck accidents. Once brain cells die, they cannot regenerate. The extreme force of the impact causes severe trauma in the brain by forcing it in multiple directions during the collision. These jolts force the brain against the skull so violently that the brain tears and become damaged, resulting in permanent brain, nerve, and blood vessel injuries.
A TBI can change the person's personality, aggression, impulse control, and motor functions and can lead to cognitive impairment, loss of senses, sensation, and memory, and difficulty with reasoning. Depending on the severity of the brain trauma, physical therapy and surgery may help lessen symptoms, but the vast majority of TBIs are untreatable.
Neck and Spinal Cord Injuries
The leading cause of neck and spinal cord injuries is motor vehicle collisions. As the force from a semi-truck slams into a passenger vehicle, it sends a violent jolt throughout the car and the body of the occupant. As the body absorbs the force, the impact is so great that it forces the neck and spine to contort in unnatural positions, causing extensive damage. These injuries frequently result in shattered vertebrae fragments that can become lodged in the spine, causing paralysis.
Severed or Crushed Limbs
As the passenger vehicle absorbs the force, is crushed, lodged, or flipped over, the metal, glass, and plastic are shattering, shredding, and breaking, inflicting devastating injuries to the car's occupants. Limbs can be completely severed or crushed in the process, especially if trapped underneath the wreckage.
Crushed limbs are far worse than a broken leg or arm. When limbs become crushed, all or most of the bones are shattered, often beyond repair, which can result in amputation.
Broken Bones
Truck accidents often cause broken bones. Generally, broken bones are treatable, and most do not require surgery. However, in a severe accident, broken bones can protrude through the skin or even pierce internal organs, inflicting worse damage.
Severe Burn Injuries
Some large semi-trucks carry hundreds of gallons of explosive diesel fuel. When fuel tanks are ruptured during a truck accident, large explosions and fire can erupt, causing severe, life-threatening burn injuries to the occupants.
Burns of this magnitude require extensive treatment in specialized burn centers, which are costly and involve many months of recovery and physically therapy. Severe burn injuries are permanent and can result in lifelong pain and suffering.
Nerve Damage
Damage to the peripheral nervous system (PNS) that surrounds the brain and spinal cord, two of the most vulnerable parts of the body, are common in nearly every type of motor vehicle accident. The PNS is made of up sensory nerves that provide the five senses, motor nerves that control movement, and autonomic nerves that control breathing, heart rate, blood pressure, bladder control, and digestion. Damage to any nerves, particularly the autonomic nerves, can create lifelong and debilitating conditions.
Disfigurement
Given the magnitude of injuries suffered in an accident with a semi-truck, disfigurement is a common condition for survivors. Disfigurement and permanent scarring often result in a reduced quality of life and denial of opportunities.
Psychological Trauma
The severity of the truck accident can have lingering psychological effects. Survivors may develop anxiety, depression, post-traumatic stress disorder (PTSD), nightmares, and more. These conditions can be severe and persist for extensive periods of time, if not permanently.
As with any accident, not all injuries are apparent at the time of the collision, and some may not develop for hours or days. Many mental injuries can be permanently disabling or life-threatening if not treated. After a truck accident, you should seek medical evaluation as soon as possible, even if your symptoms seem mild.
Additionally, if you choose to file a lawsuit to recover damages, a medical report will be necessary. Without an evaluation from a medical professional documenting your mental and physical injuries, treatment, medications, and more, your claim will likely be denied.
Who Is Responsible if I am Injured in a Truck Accident?
Truck accidents can be complex and complicated, largely because there are often multiple responsible parties involved. Possible parties responsible for a truck accident include:
Driver's employer: In the majority of cases, the driver's employer is most often the responsible party. The employer may be the owner of the truck and has legal and financial responsibility of the driver and their actions.
Truck driver: If the accident occurred based on the actions of the driver, such as speeding or drunk driving, they may be held liable for the accident.
Truck owner: It is common that trucks can be owned by a third party, not the driver or the employer. In such circumstances, the owner may be responsible if it can be proven the vehicle has not been maintained properly.
Truck manufacturer: If the accident investigation shows the collision happened due to a faulty part, the manufacturer may be held liable. This is especially true if the manufacturer knew of the problem and failed to report and/or remedy the issue.
State and federal regulations govern the trucking industry, and investigation into truck accidents could expose a violation of regulation, generally identifying fault.
Although these cases are complex and often lengthy, it is still highly recommended that you go forward with a claim if you have a catastrophic injury. The medical bills alone can be insurmountable. Catastrophic injuries can easily add up to millions of dollars in medical bills.
South Jersey Catastrophic Injury Lawyers at DiTomaso Law Help Clients Who Have Been Seriously Injured in Truck Accidents
Truck accidents are often severe, and many who survive suffer from catastrophic injuries. Our experienced South Jersey catastrophic injury lawyers at DiTomaso Law can fight on your behalf if you have been severely injured in a truck accident. Call us at 856-414-0010 or contact us online to schedule a free consultation. Located in Cherry Hill, New Jersey and Philadelphia, we serve clients throughout Southeastern Pennsylvania and South Jersey, including Mt. Holly, Camden County, and Vineland.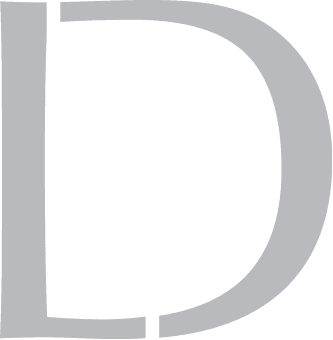 Get A 100% Free Case Evaluation
From A Top-Rated Personal Injury Attorney
$11.7M
Tractor-Trailer Accident
$1.5M
Drunk Driving Accident
$1.3M
Defective Machinery Accident
View All Case Results
"5 stars absolutely deserved here. If the need arises for legal representation again this is the only firm I will use. They handled every detail from insurance companies, doctors, and bills. I highly recommend Richard and his colleges and have to my friends and family."
See All Client Reviews