What are the Causes and Effects of Catastrophic Amputation Injuries?
September 15, 2021
An amputation refers to the loss of a leg, arm, foot, hand, or other body part, and it usually occurs as a result of a traumatic event, such as a car accident or workplace accident. In some cases, the body part can be reattached, but that is only possible if the severed body part has been properly preserved and medical attention is sought immediately.
About 185,000 amputations occur across the United States each year, according to the Amputee Coalition. Traumatic events account for almost half of all amputation injuries. Motor vehicle accidents, particularly those involving heavier vehicles or vehicles traveling at high speeds, can result in amputation injuries.
Amputations from workplace accidents generally happen when safety precautions are overlooked or a product or device malfunctions. Many workplace injuries result from tools or devices at work. According to the Bureau of Labor Statistics (BLS), in 2018, 58 percent of workplace injuries resulted in amputation due to heavy machinery and power tools. No matter the cause, amputations are substantial injuries, and the side effects are difficult to endure.
Those who have suffered an amputation can experience psychological injuries for many years. An amputation may cause depression due to the amputee adjusting to their new, difficult lifestyle. Adjustment is hard for everyone, and it takes time to find a new normal, as simple daily activities like grooming, eating, and dressing, will take more time and may require help from others.
Many amputees may still be able to play on sports teams or do other physical activities. However, they may not be able to perform activities the same way they did prior to the amputation. Adjustments need to be made as the body grows accustomed to working with a prosthetic limb.
Additionally, some amputees experience phantom limb syndrome. This is a condition where a person will feel pain or sensations in the amputated limb, despite the fact that it is no longer there. This can cause many challenges for the amputee.
Are There Different Types of Amputations?
There are two types of amputations: complete and incomplete. Both can be life-threatening injuries and can include a significant loss of blood. The intense loss of movement and blood and traumatic extraction are what classifies the amputation.
A complete amputation involves the severing of the entire limb from the body. An incomplete amputation is related to a section of soft tissue that has been disconnected but still remains. This includes the partial amputation of ligaments, tendons, and muscles.
What are Possible Complications?
With an amputation, infection is a possibility. A stump infection can occur at the base of the severed limb. Stump infections may require re-amputation, which can lead to additional complications. Antibiotics significantly reduce the rate of infection. However, viral infections are resistant to antibiotics, so it is always important to keep on top of your health.
Irritation and sores at the amputated site can come with a prosthetic as well. Pressure wounds, ulcers, and abrasions are common, and prosthetic adjustments may be needed. Ongoing medical care and physical and occupational therapy will help amputees navigate problems with prostheses.
When it comes to an amputation, the location determines whether a prosthetic can be fitted. There have been many cases where prosthetics did not benefit the amputee. In some cases, amputees have chosen to not receive one because they believe it would be too difficult to handle.
The Costs of Amputation
This is not an exhaustive list of costs that an amputee will face, but here are some that can be expected:
Emergency medical care and surgery: Initial medical care can lead to high costs. Following the surgery, the patient will need to stay at the hospital to rest, receive antibiotics, and have access to 24-hour medical care.
Rehabilitation: Rehabilitation following surgery is to get the patient ready for life outside the hospital. The goal is to gradually reintroduce critical life skills, with the guidance of physical therapists.
Prosthetic: The patient will need to be fitted and periodically refitted for a prosthetic limb.
What are Possible Damages for Amputees?
When pursuing a legal case for an amputation, medical records are critical. Not only will medical records outline the long-term care that is needed for the amputee, but they will provide a basis for what funds the injured person will need going forward. However, there are funding sources available for the injured party.
If the injury happened at work, the employee can turn to Workers' Compensation insurance. If the amputation is from a vehicle accident, the patient may receive compensation from their own or the other drivers' auto insurance. A lawsuit may also be possible. When the amputation is the result of a faulty product or device, the injured person can pursue a products liability lawsuit. A lawyer will help their client determine the best course of action.
South Jersey Catastrophic Injury Lawyers at DiTomaso Law Offer Legal Advice to Amputees Injured by Negligent Parties
An amputation can completely alter your life. If you were injured in an accident and you suffered an amputation, we can provide legal assistance. Our South Jersey catastrophic injury lawyers at DiTomaso Law help clients who have life-altering injuries. Call us at 856-414-0010 or contact us online for a free consultation. Located in Philadelphia and Cherry Hill, New Jersey, we serve clients throughout Southeastern Pennsylvania and South Jersey, including Mt. Holly, Camden County, and Vineland.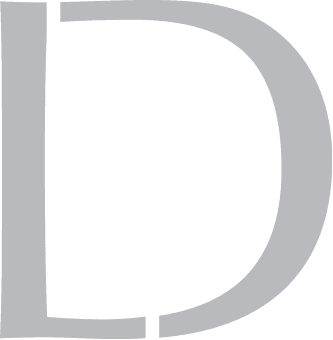 Get A 100% Free Case Evaluation
From A Top-Rated Personal Injury Attorney
$11.7M
Tractor-Trailer Accident
$1.5M
Drunk Driving Accident
$1.3M
Defective Machinery Accident
View All Case Results
"5 stars absolutely deserved here. If the need arises for legal representation again this is the only firm I will use. They handled every detail from insurance companies, doctors, and bills. I highly recommend Richard and his colleges and have to my friends and family."
See All Client Reviews