What Should I Do if My Car's Safety Assist Feature Fails?
September 27, 2021
While older safety devices, like seat belts and air bags, address post-collision protections, newer safety assist systems are designed to help avoid car accidents. These newer systems are not foolproof, and sometimes, they fail to work properly.
The collision avoidance equipment in cars is generally referred to as advanced driver assistance systems (ADAS). Many ADAS come standard in new cars:
Forward collision warning (FCW)
Automatic emergency braking (AEB)
Lane departure warning (LDW)
Lane keeping assist (LKA)
Intelligent parking assist system (IPAS)
The purpose of these systems is to prompt the driver to take timely action to avoid a crash. They work by providing an advance warning that a collision is likely to happen, which is usually followed by an automated response that takes over a driving function for a time to avert a collision.
These safety assist features have shown to reduce collisions. One study by the University of Michigan Transportation Research Institute found that lane departure crashes were 21 percent lower in cars equipped with LDW and LKA.  Reductions in rear-end collisions was even more significant. Cars equipped with FCW and AEB were 46 percent less likely to be in a rear-end collision than vehicles lacking those systems.
Safety assist features are highly complex and rely on a series of sensors, software algorithms, and processors to translate real-time data into warnings and maneuvers. There is little room for error in calibration and/or programming.
Many of the sensors are optical and use camera detection technology. The cameras require complex software to recognize objects, such as pedestrians and other vehicles. They are easily affected by poor weather conditions and other environmental conditions, such as darkness, glare, and flashing lights. They also lose detection capabilities at high speeds. If a driver notices that their ADAS technology is not working, they should bring the car in for a diagnostic test as soon as possible. If a car accident happens, they should speak to a lawyer.
Using the Car's Safety Features
Drivers should be aware that ADAS technology is often placed in the windshield or embedded in side parts of the vehicle that tend to get damaged more frequently than other parts. Repair of these devices takes specialized technology and trained technicians to properly replace and recalibrate ADAS technology. It is important that only properly trained technicians using the correct diagnostic equipment and replacement parts perform the repairs. Mistakes can disable the system or render it unable to correctly detect and warn of hazards.
Drivers need to understand their vehicle's ADAS and use them as intended. An Allstate survey recently found that at least one in ten drivers turn off safety assist features whenever possible. The reasons for this are varied.  Almost one-third of the respondents did not know what the systems did. Most of the respondents said they disabled the features because they found them to be annoying. Twenty-one percent said they disabled the system because they did not trust them. Sixteen percent said they were a distraction and had hindered their driving in the past.
The lane-keeping assist function is relatively unpopular. With LKA, the driver will first receive an alert, such as a sound, flashing light, and/or vibration if the vehicle drifts out of its lane. If the driver does not take action, then steering is overridden to return to the center of the lane. Even though the driver can tug on the wheel to disable the lane keeping function, this feature is disconcerting to many drivers.
Adaptive cruise control (ACC) is also unpopular. While standard cruise control maintains a set speed on the highway, the adaptive version assists with acceleration and/or braking to maintain a prescribed distance from traffic ahead.  Many drivers feature turn it off because they found the system aggravating or they preferred to control the vehicle themselves.
While ADAS can seem awkward at first, they will help avoid collisions if used as intended. Drivers should practice using the ADAS to gain familiarity and comfort in their use.
Drivers Using ADAS May Become Complacent
Relying on ADAS functions to compensation for inattention is a potentially serious problem. To address driver inattention, many of the ADAS also include methods to keep drivers engaged with the task of operating the vehicle to overcome such reliance.
Recently, the National Highway Traffic Safety Administration (NHTSA) began a comprehensive investigation into a series of crashes involving various Tesla cars equipped with autopilot and adaptive cruise control. Eleven similar crashes happened, where autopilot or traffic aware cruise control was active before the crash. Many of the crashes took place after dark either at a construction site with flashing emergency lights or other traffic control blockings near the road. The investigation will probe how the autopilot system and ACC operate, including how they identify and react to obstacles in the road.  It will also investigate how autopilot assists and monitors drivers and keeps them engaged with the task of operating the vehicle.
Drivers Do Not Understand ADAS Technology
More can be done by manufacturers to enable drivers to understand and feel comfortable using ADAS technology. At the same time, it is important for drivers to appreciate that they must remain alert and focus on driving. It is the driver's responsibility to operate the vehicle and safety assist devices.
Cherry Hill Auto Defect Attorneys at DiTomaso Law can Help You if Your Car's Auto Feature Caused Your Accident
If you have been involved in a serious collision because your car's auto feature failed, contact our Cherry Hill auto accident lawyers at DiTomaso Law. We will help you explore your legal options. Call us at 856-414-0010 or complete our online form to schedule a free consultation. Located in Philadelphia and Cherry Hill, New Jersey, we serve clients throughout Southeastern Pennsylvania and South Jersey, including Mt. Holly, Camden County, and Vineland.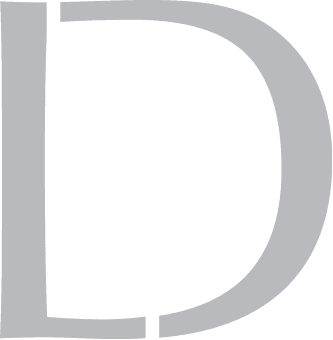 Get A 100% Free Case Evaluation
From A Top-Rated Personal Injury Attorney
$11.7M
Tractor-Trailer Accident
$1.5M
Drunk Driving Accident
$1.3M
Defective Machinery Accident
View All Case Results
"5 stars absolutely deserved here. If the need arises for legal representation again this is the only firm I will use. They handled every detail from insurance companies, doctors, and bills. I highly recommend Richard and his colleges and have to my friends and family."
See All Client Reviews