Which Car Safety Features Are the Most Important?
July 20, 2022
All of your car's safety features are important and should be used when possible. Technology advances at rapid speeds, and those advances add new safety features to your car intended to keep you and your passengers safe on the road. Think of cars in their early versions; there were no seat belts, no airbags, and there were no turn signals.
When you are looking for a new car, the more safety features, the better. Here are the top safety features to look for in a vehicle.
Forward Collision Warning and Rear Collision Warning
These are recent additions to many new cars today. Utilizing newer technology, forward and rear collision warning systems in cars let you know when you are about to hit something, potentially preventing a car accident.
These safety features provide an audible warning when they detect something in your path, especially at higher speeds. These features also work hand in hand with automatic braking.
Automatic Emergency Braking
When your car has automatic emergency braking plus collision warning, your car will automatically slow down if it detects an object in your path. However, automatic emergency braking can also work alone.
Without a collision warning system, automatic braking can help keep your car cruising on the highway at safe speeds. When you set the cruise control, your car will cruise at the set speed until it approaches a slower vehicle at which point your car will match the vehicle's speed in front of you. Never consider this feature a replacement for your attention as the driver.
Multiple Airbags
Airbags have been a standard safety feature in cars for many years. Yet, some car manufacturers still do the absolute minimum.
You need to look for a vehicle with multiple airbags in key areas. Not only do you want airbags in the dash, but you also want them in the sidewalls. Some cars even have airbags located in seats, providing additional protection for passengers involved in a crash.
Blind-Spot Monitoring
This is another safety feature that has been increasingly seen in newer vehicles. This safety feature uses technology to let you know when a car is in your blind spot. Your side mirrors are not perfect, and there are spots where you may be unable to see another vehicle.
Your blind-spot monitoring feature will tell you when a car is in your blind spot by making a sound. It may do this even if you are not signaling to move into that lane. This feature lets you know when a car is possibly out of your sight but still very close.
Lane Keeping Assistance
This safety feature is based on newer technology that helps your car stay in its lane. Using multiple cameras, your car can tell if you start to veer out of your lane. To correct this, it can provide an audible alert, steer your car back into your lane, or both.
For vehicles equipped with additional technology, the car can steer itself back into your lane. As with any safety feature, however, you cannot let this safety feature take the place of your attention to the task at hand: driving.
Driver Monitoring System
This safety feature keeps an eye on you. Especially on long road trips, drivers can become drowsy and lose focus on the road. If your car detects your eyes drifting or your head slouching, it can send you an audible warning.
Alerting you to your lack of attention can help you get your focus back. While this safety feature will help you keep alert, it is important that you do not rely on this feature and pull over or stop if you feel yourself becoming drowsy or distracted.
What if I am in a Car Accident?
Even with all of these safety features, you will not be able to prevent every accident. You simply cannot control how other drivers behave on the road. If you are involved in an accident, make sure you follow these steps:
Call 911. No matter how minor your accident is, call 911. This will send emergency medical personnel to the accident scene. They will evaluate you and treat you for any minor injuries. If you need additional or more extensive medical care, they will take you to the hospital for treatment. Calling 911 also sends the police who will collect information from you, the other driver, and witnesses about how the accident happened. While the police may not assign fault in their accident report, the document may prove vital to showing that you played no part in causing the crash.
Take pictures and videos. Depending on the severity of your injuries, you may not be able to complete this step, so ask a trusted friend or family member to help. Make sure you get pictures and videos of the entire accident scene, each vehicle involved, your injuries, and anything else that might seem relevant. These images can often help show how an accident may have occurred, further helping your case.
Speak with witnesses. The police will speak with witnesses when putting together their police accident report. However, not all witnesses will wait around for the police to arrive, especially in minor accident situations. It is vital that you at least get witness contact information so your lawyer can speak with them later.
See your doctor. Even if you were treated at the accident scene or the hospital, you should still go see your regular doctor as soon as possible after a car accident. Your doctor has detailed records of your health. They can compare you now to your pre-accident condition and make notes about how your injuries have affected and changed your life. They can also help you chart a path toward recovery.
Keep a personal injury journal. Especially when your injuries are severe and you spend lots of time dealing with doctor visits and medical treatments, you will forget everything you had to endure to get better. By writing in a journal every day, you make a note of every hurdle, setback, pain, and missed life event. You ensure that none of your suffering is forgotten. Your personal notes about your experience may also play an important role in getting you compensation for your injuries and financial losses.
Call a car accident lawyer. After a car accident, especially a serious one, calling a lawyer is probably the last thing on your mind. Your sole focus is on your health, not on a legal claim. However, you must consider your legal options before it is too late. The sooner you speak with a lawyer, the sooner you can put all of your effort and energy into your recovery. Your lawyer will take on the burden of collecting evidence to prove that the other driver caused your accident. The longer you wait, the more likely evidence goes missing and witnesses forget what they saw.
Cherry Hill Car Accident Lawyers at DiTomaso Law Will Protect Your Rights
Car safety features are intended to keep you and your passengers safe on the road. However, you may still find yourself in an accident because of someone else's poor driving and negligent actions. To learn more about your legal options, speak with one of our experienced Cherry Hill car accident lawyers at DiTomaso Law. Call us at 856-414-0010 or contact us online to schedule a free consultation. Located in Philadelphia and Cherry Hill, New Jersey, we proudly assist clients throughout Southeastern Pennsylvania and South Jersey, including Mt. Holly, Camden County, and Vineland.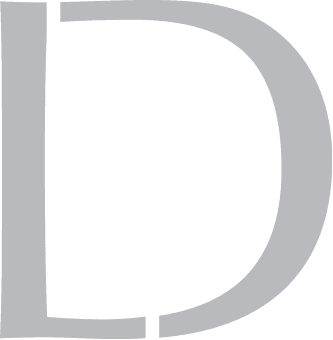 Get A 100% Free Case Evaluation
From A Top-Rated Personal Injury Attorney
$11.7M
Tractor-Trailer Accident
$1.5M
Drunk Driving Accident
$1.3M
Defective Machinery Accident
View All Case Results
"5 stars absolutely deserved here. If the need arises for legal representation again this is the only firm I will use. They handled every detail from insurance companies, doctors, and bills. I highly recommend Richard and his colleges and have to my friends and family."
See All Client Reviews