Where Do Most Car Accidents Happen?
November 09, 2021
There were fewer motorists on the roadways in 2020. You might think fewer cars on the road leads to fewer car accidents, however, the National Highway Traffic Safety Administration (NHTSA) states that fatal collisions rose more than seven percent, while total miles traveled in the United States declined by more than 13 percent. On average, about 6 million car accidents happen each year in the United States.
Car accidents are common in the United States, and instances of collisions seem to be rising. For this reason, drivers should learn about where they happen and how to avoid them. Listed below are common places where collisions occur.
Intersections
The Federal Highway Administration reports that more than half of all accidents that result in injuries or death happen at intersections. That is because most intersections have traffic flowing in four different directions. The busier the roadway, the more dangerous it is when a driver acts negligently.
Most accidents in intersections happen while one vehicle is turning left and crossing the path of oncoming traffic. If one or both drivers do not correctly judge the speed that the other vehicle is traveling, a collision could occur. Intersections can confuse motorists and create significant blind spots that could become dangerous for other vehicles as well as pedestrians, bicyclists, and others in the vicinity.
Since left turns at intersections are dangerous, roundabouts that only enable right-hand turns are being implemented. Studies continually affirm that roundabouts effectively reduce traffic accidents.
While intersections pose the greatest risk of injury or death, there are other traffic situations and conditions that cause car accidents.
Stop Lights
Stop lights also pose significant risks. Another driver could strike your vehicle when you are stopped at a traffic light. If your car is hit from behind at a stop light, you could suffer whiplash or other spinal cord injuries, especially if the other driver was speeding at the time of the accident.
Close to Home
Many car accidents happen close to home. Part of this is because most drivers do not travel more than 25 miles away from their home. Unless you have a long commute to work or you are going on a long road trip, you will most likely get into a car accident close to home.
Driving near your home means that you are on familiar roads. The familiarity might cause you to become less cautious while driving. When you are in familiar areas, it becomes much easier to drive in autopilot mode. Have you ever realized you drove numerous miles but did not pay attention? This is because the brain can switch to autopilot mode to enable you to perform tasks quickly and efficiently, which can be dangerous while you are in the car. You might do this while you are driving close to home.
Parking Lots
Car accidents also happen frequently in parking lots. A driver might get into an accident while looking for an empty space or while cutting across the parking spot. A car accident can happen when a driver is reversing out of a spot as well.
Fortunately, many parking lot accidents happen at relatively low speeds. However, even a minor accident can cause catastrophic injuries. It is important to always get medical attention after a collision, even if you believe the accident was minor.
Nighttime Travel Is More Dangerous
Nighttime driving is a significant factor in all different types of car accidents. Vision is reduced at night, and drivers cannot clearly see other motorists and road conditions. If you are driving in poor weather at night, that is even more dangerous. The darkness makes it harder to judge how fast other vehicles are moving. It also makes it more difficult to tell whether a driver has the brake lights on, which can lead to a collision.
Nighttime driving can be dangerous on highways when there is a lot of traffic. If you are in your car and you are stopped because of traffic congestion, another driver might not see your brake lights and cause a collision. If that vehicle slams into your car at a high speed, you could suffer severe injuries.
Late afternoon can also be dangerous due to the sun lying low in the sky, which could temporarily blind motorists. Glare can make it difficult to see traffic. Sun glare can affect the morning commute as well. However, morning commutes usually have fewer drivers.
Camden Car Accident Lawyers at DiTomaso Law Can Give You Legal Advice After Any Type of Collision
A car accident can happen anywhere, which is why it is crucial to always be safe while on the road. Our Camden car accident lawyers at DiTomaso Law can help you if you were injured by a negligent driver. Call us at 856-414-0010 or contact us online to schedule a free consultation. Located in Philadelphia and Cherry Hill, New Jersey, we serve clients throughout Southeastern Pennsylvania and South Jersey, including Mt. Holly, Camden County, and Vineland.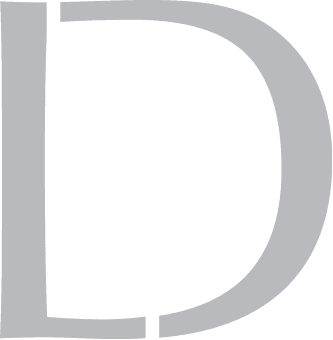 Get A 100% Free Case Evaluation
From A Top-Rated Personal Injury Attorney
$11.7M
Tractor-Trailer Accident
$1.5M
Drunk Driving Accident
$1.3M
Defective Machinery Accident
View All Case Results
"5 stars absolutely deserved here. If the need arises for legal representation again this is the only firm I will use. They handled every detail from insurance companies, doctors, and bills. I highly recommend Richard and his colleges and have to my friends and family."
See All Client Reviews