Why are Car Accidents Common in Residential Neighborhoods?
August 03, 2020
Countless small and major car accidents happen every day, resulting in more than 36,000 deaths annually across the country, according to the Insurance Institute for Highway Safety (IIHS). Although many crashes occur on highways and other frequently used arteries, plenty happen in residential neighborhoods. The tragic, costly outcome of a residential automobile accident can be just as devastating as one that happens on a busy thoroughfare.
Where Do Accidents Mostly Occur?
About half of all car accidents occur within five miles of a person's home. This is because drivers experience an overall feeling of comfort while being around familiar roads, which can cause a driver to be less alert.
Why Do Motorists Drive Differently When They are Close to Home?
Drivers tend to let their guards down as they get closer to where they live. They see the same residences, buildings, and other landmarks every day; this can lead to a false sense of security. Plus, a driver may drive faster in local areas because they are excited to get home, especially after a long day at work.
Another reason is intoxicated driving. Many people feel that they can rush home when they are drunk, particularly if their home is just a few miles or minutes away. However, this is altered thinking; drunk driving should always be avoided.
Teen drivers can also cause problems if they are unlicensed and untrained. Sometimes, teens sneak out to try to drive, or one teen will allow another teen to drive the family car. Other times, parents are lenient and allow their older children to drive without permits. Often, this occurs in residential places where law enforcement is less likely to patrol the streets. Nonetheless, it is illegal and dangerous because teen drivers do not have the knowledge or authority to properly drive.
Of course, some motorists moving through residential neighborhoods are not homeowners or renters who live where they are driving. Other drivers may also navigate recklessly through residential communities.
Why Do Motorists Cut Through Residential Neighborhoods?
Motorists may choose to drive through residential neighborhoods where they do not live because they want to bypass busy roadways. Many drivers will cut through peaceful neighborhoods with winding streets because they are avoiding heavy traffic. However, drivers can fall into the habit of treating neighborhood streets like highways, racing from one stop sign to the next. Motorists may also be unaware of proper, lowered speed limits in residential areas.
Whether someone drives in a home-based residential neighborhood or a different one to avoid busier streets, the driver should be aware of the location's unique hazards.
What are the Top Hazards in Residential Neighborhoods?
The biggest hazard is the possibility of hitting pedestrians. Children and adults tend to assume that people will drive safely in their neighborhoods. They let their guards down and may walk or play in the streets without considering that speeding motorists might travel through. Many people are struck and killed by vehicles in their own neighborhoods.
Other hazards include fellow drivers who may pull out of their driveways. In a residential neighborhood, homeowners commonly use their driveways to gain access to the road. Though they may look both ways before backing out into the street, they could easily miss speeding drivers who are not paying attention.
A final hazard is the possibility of hitting a stationary car. Lots of people and visitors park along the streets. Their cars could extend out slightly or be parked too far away from the sides of the road. Nevertheless, a motorist should be alert and travel at a slow enough speed to avoid a collision with a parked vehicle.
How Can I Avoid Getting Into an Accident in a Residential Neighborhood?
Most importantly, motorists should make sure that all of their focus is on driving. Distracted driving is a huge problem everywhere and leads to car accidents, injuries, and deaths every year. Motorists need to put their phones down, stop eating while driving, and give their complete attention to the roads in front of them. This is true everywhere, but especially important in those last few miles closer to home when motorists tend to get too laid back.
Another way to avoid a residential neighborhood crash is to drive at a conservative speed limit. If the speed limit has not been posted, it probably is somewhere between 15 and 25 miles per hour, depending on the community and the type of road. It makes more sense for a motorist to go below the speed limit than to go too fast for conditions. At stop signs, drivers should come to full stops, not rolling stops. They should also exercise caution by looking both ways a couple of times before proceeding.
Motorists on unfamiliar residential neighborhoods should exercise extreme caution so they do not put pedestrians in danger. Children and animals can dart out into streets without warning. Drivers must prepare themselves for this possibility at all times.
Finally, drivers should never get behind the wheel to go home if they have been drinking. Even if their home is merely a few miles away, they are more likely to get into a fatal accident. It is much wiser to ask someone to pick them up than to take an unnecessary risk.
What Should I Do After an Accident in a Residential Area?
Many factors can contribute to an accident. After an accident, it is important to get a consult with a lawyer. A lawyer will examine the facts of the case and determine if a victim is eligible for compensation.
Cherry Hill Car Accident Lawyers at DiTomaso Law Remind Motorists to Drive Defensively Through Residential Communities
Drivers should be careful while traveling through residential neighborhoods. If you were in a car accident, contact one of our Cherry Hill car accident lawyers at DiTomaso Law today. Call us at 856-414-0010 or contact us online for a free consultation. Located in Philadelphia and Cherry Hill, New Jersey, we serve clients throughout southeastern Pennsylvania and South Jersey, including Mt. Holly, Camden County, and Vineland.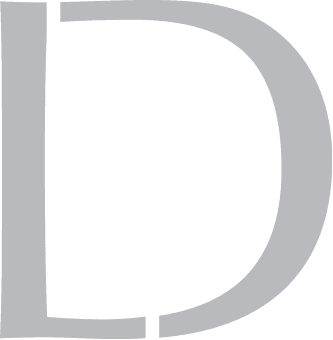 Get A 100% Free Case Evaluation
From A Top-Rated Personal Injury Attorney
$11.7M
Tractor-Trailer Accident
$1.5M
Drunk Driving Accident
$1.3M
Defective Machinery Accident
View All Case Results
"5 stars absolutely deserved here. If the need arises for legal representation again this is the only firm I will use. They handled every detail from insurance companies, doctors, and bills. I highly recommend Richard and his colleges and have to my friends and family."
See All Client Reviews