When Do I Need to Hire a Car Accident Lawyer?
July 06, 2020
Car accidents can happen quickly and unexpectedly and leave victims with lifelong effects, both physically and mentally. Car accidents range from minor fender benders to more serious accidents that involve massive financial losses and injuries. In fact, there are over 10 million car crashes each year, and three out of every 1000 are fatal. Nevertheless, a car accident, no matter how severe, can be jarring, leaving everyone involved with many stressful questions.
After a car accident happens, victims may be confused on whether to hire a car accident lawyer. When a car accident involves no injuries and there is no property damage, then a car accident lawyer might not be necessary. However, this is rarely the case. Most often, a car accident lawyer is necessary.
Unfortunately, car accidents are often complicated situations, involving many parties, significant property damage, and even injuries or fatalities. Only an experienced car accident attorney can help in the following situations:
If the driver, passenger, or any other person involved sustained an injury in the accident.
If any insurance company requests medical records or if there are any delays in payments.
If there is a dispute over the events that occurred, specifically those on the police report or if there is a dispute over who is at fault.
If the car accident occurred in a protected zone, like a school or construction zone, or it involved something other than a car, such as a pedestrian, cyclist, or motorcyclist.
If one or both drivers do not have adequate insurance, or there are questions regarding the actions of the insurance company.
Contacting Insurance Companies
A common step a driver takes after a car accident is to contact his or her insurance company, or the insurance of the party at fault. It should be noted that insurance companies allow 24 hours from the time of an accident to notify them.  It is important to consider contacting a car accident lawyer before speaking to the insurance company.
Insurance companies are designed to reduce the amount of money they must pay, that means that they will find the absolute minimum amount to pay for damages. They may even try to not compensate the victim at all. A qualified lawyer can assist in this situation.
Insurance companies can also misinterpret statements and request medical records. Talking to a car accident lawyer before the insurance company is important because a lawyer will help handle difficult insurance companies.
What Causes Car Accidents?
Car accidents mostly happen because of negligence. Sometimes, accidents are unavoidable. In fact, studies show that the average driver will only get into three or four accidents in his or her lifetime, so no one is truly impervious to a collision.
Even though companies have made incredible strides in vehicle safety over the past few decades, serious injuries and fatalities still occur. In fact, there were over 40,000 vehicle deaths in 2017 alone. Car accidents mostly occur because of distracted driving, speeding, disobeying traffic laws, and drunk driving.
Distracted driving has caused many car accidents in recent years because of smart phones and technological advances in vehicles. Distracted drivers look down at their phones, or even eat or drink while driving. These behaviors take the driver's focus off of the road. Other factors, such as disobeying traffic laws or drunk driving, are also considered negligent behaviors. While driving, it is vital to always be focused on the road.
What Evidence Should I Collect After an Accident?
Following a car accident, it is important to gather as much information as possible, especially if someone is injured.
Take pictures and record everything, like witness statements or even what the weather was like at the time of the accident. Do not leave any details out. Describing the accident scene can help determine what led to the accident.
It is crucial to obtain medical records and document any symptoms after the accident. Make certain to go to a medical professional for treatment as well. It is best to have this documented as soon as possible to lessen the chances of a denial.
Keep track of any lost wages or any time out of work, including future medical bills. Also, keep a journal that documents any pain and suffering due to injuries.
When Should I Contact a Lawyer?
Most, if not all, car accident lawyers offer free consultations, so it is highly recommended to speak to an attorney about any concerns and what to expect.
A car accident victim should bring his or her automobile insurance policy, medical insurance policy, medical records, or bills when going to speak to a lawyer. Also, bring any other parties' information along with their insurance information, and the police report. All this information will be extremely helpful when pursuing a personal injury claim. This will help an attorney build a case to seek the best possible compensation for the victim.
The main strategy in hiring a car accident lawyer is to allow a car accident victim to focus on family and his or her health. If an insurance company is not being forthcoming, only a lawyer can help. Insurance companies have years of experience and have teams of experts and lawyers to help dispute cases. Car accident victims are rarely able to handle matters on their own. Hiring an experienced car accident attorney will help a victim quickly and correctly file a claim in order to achieve compensation.
Cherry Hill Car Accident Lawyers at DiTomaso Law Protect Injured Car Accident Victims
If you were in minor or severe car accident, it is in your best interest to contact one of our accomplished Cherry Hill car accident lawyers at DiTomaso Law right away. Our dedicated and reliable lawyers help injured car accident victims obtain the compensation that they rightfully deserve. Call us at 856-414-0010 or complete our online form for a free consultation. Located in Cherry Hill, New Jersey and Philadelphia, we proudly serve clients throughout southeastern Pennsylvania and South Jersey, including Mt. Holly, Camden County, and Vineland.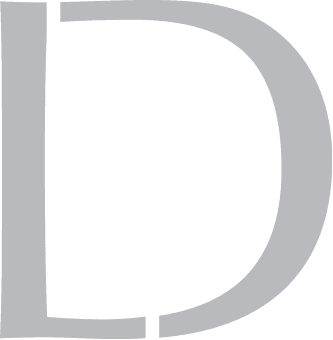 Get A 100% Free Case Evaluation
From A Top-Rated Personal Injury Attorney
$11.7M
Tractor-Trailer Accident
$1.5M
Drunk Driving Accident
$1.3M
Defective Machinery Accident
View All Case Results
"5 stars absolutely deserved here. If the need arises for legal representation again this is the only firm I will use. They handled every detail from insurance companies, doctors, and bills. I highly recommend Richard and his colleges and have to my friends and family."
See All Client Reviews