Understanding the Elevated Cancer Risks for Firefighters: Insights from Cherry Hill Workers' Compensation Attorneys
September 06, 2023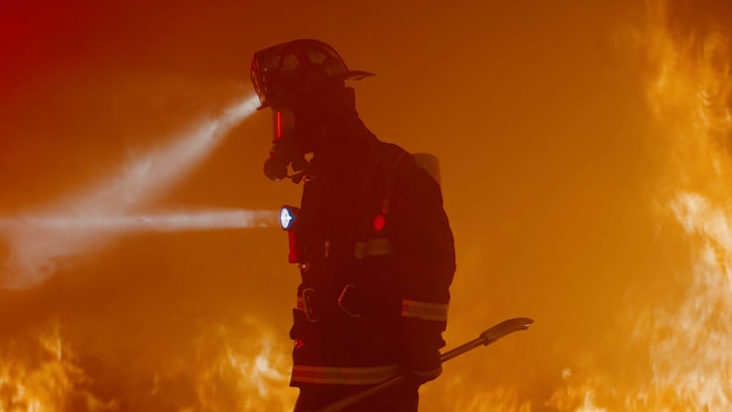 Firefighting is an admirable, yet perilous, profession. While many people recognize the immediate threats firefighters face, such as burns and smoke inhalation, fewer are aware of the insidious, long-term dangers lurking in the shadows. One alarming health concern that disproportionately affects firefighters is an increased risk of cancer. Our team at DiTomaso Law, experienced Workers' Compensation attorneys, aims to shed light on this critical issue and guide firefighters through the compensation processes for work-related illnesses, including cancer.
I. The Invisible Threats in Smoke and Debris:
Firefighters' occupational hazards go far beyond the immediate threats of fire and smoke. Multiple scientific studies, including a comprehensive survey by the National Institute for Occupational Safety in 2010, reveal that firefighters are at significantly higher risk for various forms of cancer compared to the general population. Respiratory, digestive, bladder, and prostate cancers have all been found at higher rates among firefighters. One alarming fact is the increased incidence of mesothelioma, primarily attributable to firefighters' exposure to asbestos. Astonishingly, firefighters have a 102% higher risk of developing testicular cancer and a 50% greater risk of contracting non-Hodgkin's lymphoma and multiple myeloma.
II. Equipment Limitations and Its Consequences:
The standard equipment issued to firefighters, while designed to offer as much protection as possible, falls short of complete safeguarding against exposure to carcinogens. During fire investigations, for instance, firefighters often need to remove their masks to smell for accelerants, putting them at risk of inhaling toxic fumes. Additionally, airborne substances that contain carcinogens might contaminate their clothing and equipment, endangering not only the firefighters but also their families if they bring the equipment home.
III. Types of Workers' Compensation Benefits:
Understanding the types of Workers' Compensation benefits available can empower firefighters to take the necessary steps to secure assistance for work-related illnesses, including cancer. These benefits generally include:
Medical Benefits: Cover the costs of all reasonable and necessary medical treatment, medications, and hospital services.
Temporary Disability Benefits: If a firefighter is unable to work due to a work-related illness, they may be eligible for wage replacement, which typically covers a portion of their regular wages.
Permanent Disability Benefits: These benefits apply if a firefighter suffers a permanent impairment due to a work-related illness.
Vocational Rehabilitation: If returning to the same line of work isn't feasible due to the illness, vocational rehabilitation services may assist in job retraining and placement.
IV. Mitigating the Risks: Technological and Procedural Advancements:
In light of these sobering facts, experts in the field are working diligently to implement protective measures. Among the emerging technologies are handheld monitors that analyze chemical components at fire scenes, allowing firefighters to remain in their protective gear. Simple yet effective solutions, like using baby wipes or specialized washing machines, can remove airborne toxins from firefighters' skin and equipment. The objective is clear: prioritize the reduction of cancer risks for firefighters through both technological innovation and awareness.
V. The Legal Avenues for Firefighters:
Firefighters suffering from job-related illnesses such as cancer are entitled to workers' compensation benefits. At DiTomaso Law, our skilled Cherry Hill Workers' Compensation lawyers offer free, no-obligation consultations for firefighters and other workers injured on the job. These benefits can provide relief from medical expenses and compensate for lost wages, offering some relief during a challenging period.
Key Takeaway:
Firefighters put their lives on the line to protect us, but this bravery comes at a cost. An elevated risk of cancer is a hidden but devastating toll of firefighting. While advancements in technology and procedures are in the works, it's crucial that firefighters are aware of their legal rights regarding workers' compensation.
Contact DiTomaso Law Today For a Free Consultation About Your Workplace Accident
Navigating the complexities of workers' compensation, especially when grappling with life-altering conditions like cancer, can be an overwhelming journey. That's why it's crucial to align yourself with legal experts who not only understand the law but also appreciate the unique challenges and dangers firefighters face every day. At DiTomaso Law, we're more than just attorneys; we're relentless advocates for your health, rights, and financial stability.
Our legal team has extensive experience dealing with workers' compensation claims, specifically for firefighters and other high-risk professions. Our mission goes beyond winning cases; we aim to provide comprehensive support that addresses your emotional and financial challenges, offering peace of mind during a difficult time. We believe in empowering you with information, so we offer a no-risk, free initial consultation to evaluate the merits of your case. We commit to diligently pursuing the maximum benefits you are entitled to, so you can focus on your health and recovery.
Life may have thrown you a curveball, but you don't have to navigate this challenging chapter alone. Contact us today to schedule your free consultation and take the first step toward reclaiming your life.
We serve clients throughout Pennsylvania and South Jersey, including Philadelphia County, Bucks County, Montgomery County, Chester County, Delaware County, Camden County, Burlington County, Salem County, Gloucester County, Cumberland County, and Atlantic County.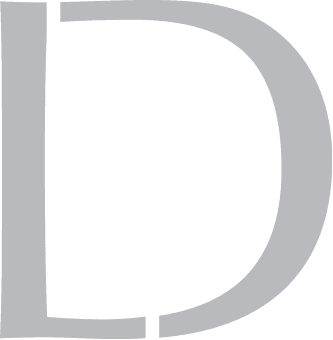 Get A 100% Free Case Evaluation
From A Top-Rated Personal Injury Attorney
$11.7M
Tractor-Trailer Accident
$1.5M
Drunk Driving Accident
$1.3M
Defective Machinery Accident
View All Case Results
"5 stars absolutely deserved here. If the need arises for legal representation again this is the only firm I will use. They handled every detail from insurance companies, doctors, and bills. I highly recommend Richard and his colleges and have to my friends and family."
See All Client Reviews