Camden Dog Bite Lawyers: Common Types of Injuries from Dog Bites
March 07, 2016
Dog bites can happen almost anywhere, and when you least expect it. If a dog is not properly trained, has a tendency towards violent behavior and is not restrained by a leash, it can result in a vicious attack, often completely unprovoked. In cases like this, the dog's owner does not always take proactive steps to either train the dog to control its behavior or take the necessary steps to prevent the dog from attacking others, especially children who may be more likely to try to reach out and pet the dog. A dog bite can cause a range of problems, from minor cuts to blood poisoning, tissue loss and even death, in extreme cases. If you or someone you love has been bitten by a dog, it is important that you contact a Cherry Hill dog bite lawyer as soon as possible to review your legal options.
According to the Centers for Disease Control and Prevention, approximately 4.5 million dog bites happen each year in this country, and nearly 756,000 of these people required medical attention. The following are some of the most common types of dog bite injuries:
Blood Poisoning: The bacteria from a dog's mouth and saliva can transfer into the victim's blood stream when bitten. Even a minor bite can cause blood poisoning, or bacteremia, which can cause organ failure and in extreme cases, death.
Muscle Damage: If a dog bites a person's arm or leg, the bite can damage muscle tissue, making it difficult to move or walk. In more extreme cases, the victim may experience chronic pain and require years of medical treatment and therapy.
Nerve Damage: When a dog bites with bad intent, it can cause serious nerve damage, especially if the dog is a breed with very strong, powerful jaws. Unfortunately, nerve damage can often be permanent, resulting in chronic pain that may require years of treatment and surgeries.
Scars: Oftentimes, a dog bite can leave a permanent scar. This can be particularly traumatic when the scars are on a victim's face or other visible part of the body.
Tetanus: This disease, which is commonly transmitted through a dog's saliva, causes headaches, muscle spasms, and pain and swelling at the wound site. A tetanus shot can kill the bacterium, but if untreated it can lead to amputation or death.
Tissue Loss: If the bite is severe enough, it can result in the loss of tissue. This may require skin grafting, plastic surgery and numerous corrective operations over the course of several years.
Broken Bones: Some dog breeds have particularly strong jaws that are capable of crushing a person's bones, including fingers, hands, arms, wrists, ankle, leg and even skull fractures.
Infection: This is the most common type of dog bite injury. A dog's saliva has bacteria and other pathogens that can cause infections from even a minor bite. If left untreated, it can spread into the blood stream and become much more serious.
Cherry Hill Dog Bite Lawyers at DiTomaso Law Represent Victims Attacked by a Dog
If you have been attacked by a dog and suffered a serious injury, our Cherry Hill dog bite lawyers at DiTomaso Law will investigate the incident and provide you with the aggressive, experienced legal counsel you need to get the justice you deserve. We will fight hard to ensure that you are well compensated for your injuries.
Our offices are conveniently located in Center City Philadelphia and Cherry Hill, New Jersey where we serve clients throughout Pennsylvania and South Jersey including Philadelphia County, Bucks County, Montgomery County, Chester County, Delaware County, Camden County, Burlington County and Atlantic County. For a free consultation, call us today at 856-414-0010 or contact us online.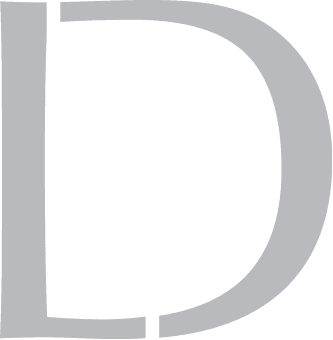 Get A 100% Free Case Evaluation
From A Top-Rated Personal Injury Attorney
$11.7M
Tractor-Trailer Accident
$1.5M
Drunk Driving Accident
$1.3M
Defective Machinery Accident
View All Case Results
"5 stars absolutely deserved here. If the need arises for legal representation again this is the only firm I will use. They handled every detail from insurance companies, doctors, and bills. I highly recommend Richard and his colleges and have to my friends and family."
See All Client Reviews