Camden County Car Accident Lawyers Warn Drivers to Slow Down on Icy Roads
February 12, 2015
As we have seen in recent weeks, winters in our area come with plenty of snow and ice, bringing the potential for dangerous driving conditions car accidents. Accidents that happen under these conditions can be some of the most catastrophic, often involving multi-vehicle car accidents, with numerous injuries.
To help deal with these risks, the auto industry has developed several safety features that claim to improve vehicle handling in adverse weather conditions. Advertisers of tires and vehicles with advanced safety technology would have us believe that these features make driving safe and easy in any weather. And while features like traction control, electronic stability control, 4WD, AWD, and anti-lock brakes improve a vehicle's handling to a degree, they are not enough to make travelling at highway speeds safe on icy road conditions.
According to the National Highway Traffic Safety Administration, an average of 6,250 people are killed in adverse weather-related car accidents each year. Many car accidents caused by speeding involve vehicles that were travelling at 45 mph or greater. Moreover, most of these vehicles were equipped with at least one, if not all. of the safety equipment that was meant to prevent car accidents.
It is a common misconception that most car accidents on icy or snow-covered roads are the result of careless or inexperienced drivers. But in reality, it is often an unexpected patch of ice encountered by a vehicle driving at normal speeds that causes these types of crashes. What makes matters worse are drivers who believe that their vehicle's modern safety equipment somehow makes them immune to the dangers of slick roads. This false sense of security can spell trouble for drivers and those with which they share the road.
The only sure way to avoid an icy road conditions car accident is to stay off the roads when the weather is bad. But if you must travel, don't rely on your vehicle's safety features or tires to provide adequate traction on ice or snow-covered roads. Instead, keep your speed under 45 mph and leave plenty of distance between you and the vehicle you are following.
Camden County Car Accident Lawyers at DiTomaso Law Represent Victims of Icy Road Conditions Car Accidents
If you have been injured in a car accident on an ice-covered road, the experienced Camden County personal injury lawyers at DiTomaso Law can determine if you may be eligible for compensation. Our dedicated Camden County car accident lawyers help victims harmed by driver negligence recover the compensation they deserve after an accident on a snow or ice-covered road. Our Camden County personal injury law firm offers a lower contingency fee rate than many other personal injury lawyers.
Our offices are conveniently located in Center City, Philadelphia and Cherry Hill, New Jersey, allowing us to represent injured car accident victims throughout South Jersey and Southeastern Pennsylvania, including those in Cherry Hill, Camden County. To schedule your free consultation with one of our knowledgeable and highly skilled personal injury lawyers call today at 866-FOR-LESS or contact us online.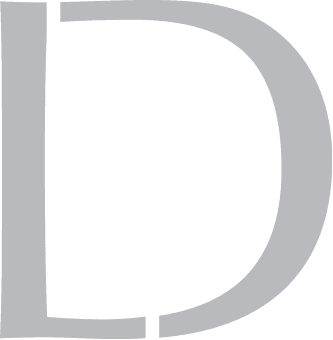 Get A 100% Free Case Evaluation
From A Top-Rated Personal Injury Attorney
$11.7M
Tractor-Trailer Accident
$1.5M
Drunk Driving Accident
$1.3M
Defective Machinery Accident
View All Case Results
"5 stars absolutely deserved here. If the need arises for legal representation again this is the only firm I will use. They handled every detail from insurance companies, doctors, and bills. I highly recommend Richard and his colleges and have to my friends and family."
See All Client Reviews