Is a Broken Bone a Catastrophic Injury?
March 16, 2021
A broken bone injury resulting from a car accident may involve serious impairments and a lengthy healing period. Medical costs related to a broken bone injury can add even more stress. When a broken bone injury happens, severe pain and mobility issues can impede the ability to work and do normal daily activities. The expenses and stress associated with the debilitating injury can significantly impair a person's life and result in substantial financial and personal costs. If another person is liable for the catastrophic injury, the victim should have legal recourse to seek compensation for the financial and personal costs they have endured from another person's negligence.
What are the Effects of a Broken Bone?
The intense pain of a broken bone can interfere with concentration and sleep and cause irritability or moodiness that can affect personal relationships. This type of injury may seriously inhibit the accident victim's ability to take care of themselves, leaving them needing help with household tasks, child care, and personal care. These types of support put a strain on the injured person and their relationships. Hired help can cause a lot of money as well.
The substantial costs involved in keeping up with medical treatments can be stressful as well. Medical appointments, surgeries, and physical therapy can add to substantial costs, both monetarily and emotionally. This can be especially true if the injury also causes loss of work.
Who is Financially Liable for a Broken Bone?
When a broken bone is caused by an accident, there might be clear indications of liability. For example, if it can be proven that a driver was drunk, distracted, or reckless and their behavior caused a crash, they could be legally responsible for any injuries. Additionally, if a property owner does not take measures to remedy a safety hazard, they may be considered liable for any slip and fall accidents that occur.
How are Broken Bones Treated?
Obtaining medical treatment is a vital step after a broken bone injury. The injury should be evaluated and treated by a medical professional in order to ensure that it heals properly and does not devolve into a more serious problem. From a legal perspective, the injury must have specific and verifiable record-keeping in order to provide the best evidence in any possible legal proceedings to seek compensation for the injury. For many reasons, broken bones require immediate medical attention.
To treat the broken bone, the doctor will reset the bone so that it is properly aligned back in place. Then, the bone is immobilized with a cast or some similar device to keep the bone from shifting position while it heals. Some broken bone injuries require surgery to place pins, plates, rods, or screws to serve the purpose of reinforcing the bone; these utensils may or may not remain in place after the bone is healed. Pain management is usually part of the treatment as well.
How Long Does it Take to Recover from a Broken Bone Injury?
Broken bones begin to heal shortly after the trauma. It is important to seek immediate medical attention to ensure that the bone is reset where it should be and that the natural healing process will occur properly with medical oversight.
As the bone heals, swelling will likely occur. Over a few weeks, blood clots and a callus will form to rebuild and strengthen the bone. A cast, splint, or tape is often used to stabilize the bone as it heals. The entire healing process typically takes about six to eight weeks. This can vary for the type of break and which bone is involved. Age and physical health are also factors in the length of recovery. Some injuries can take years to fully recover, and others can be permanent. Physical therapy can be a vital part of the recovery process. It may take a while, but in many cases, it is the only way to ensure a full recovery.
For help with financially recovery after a collision, a victim should speak to a car accident lawyer. A lawyer will help their client with a personal injury claim. Compensation might be owed to the victim to cover the costs of the broken bone.
Camden Catastrophic Injury Lawyers at DiTomaso Law Help Secure Compensation for Serious Injuries
If you were in an accident that caused a catastrophic injury, you might be able to collect compensation. A broken bone injury can be quite serious, affecting your life and ability to work for a long time. A Camden catastrophic injury lawyer at DiTomaso Law will work tirelessly to ensure that you are awarded fair damages. Complete our online form or call us at 856-414-0010 for a free consultation. We have offices located in Philadelphia and Cherry Hill, New Jersey, and we serve clients throughout southeastern Pennsylvania and South Jersey, including Mt. Holly, Camden County, and Vineland.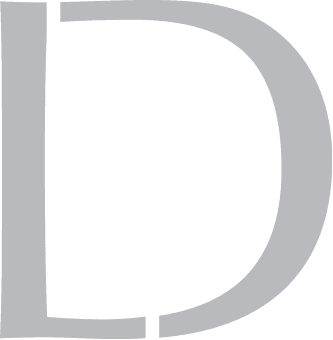 Get A 100% Free Case Evaluation
From A Top-Rated Personal Injury Attorney
$11.7M
Tractor-Trailer Accident
$1.5M
Drunk Driving Accident
$1.3M
Defective Machinery Accident
View All Case Results
"5 stars absolutely deserved here. If the need arises for legal representation again this is the only firm I will use. They handled every detail from insurance companies, doctors, and bills. I highly recommend Richard and his colleges and have to my friends and family."
See All Client Reviews