When Brake Checking Becomes Dangerous
September 04, 2018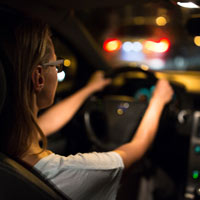 One normally does not think that checking your car's brakes on the road can lead to road rage or a 15-car pileup. Recently, on I-295 in Chicago, a brake check caused a truck to make a complete stop on the interstate, leading to multiple accidents with many injuries.
Brake checking occurs when a car abruptly stops in the road. This leads to road rage and fatal accidents and is especially true for truck drivers. When a motorist pulls in front of a truck, that motorist often feels as if they are being tailgated by the truck. The motorist then brake checks the truck, stopping in the middle of the highway. This causes the driver of the truck to brake suddenly. Many times, the driver of the truck either hits the car in front of them or causes a pileup behind them. There have also been reports of truck drivers brake checking other trucks.
The practice of brake checking is becoming more common on roads today. State programs want to reduce traffic fatalities and serious injuries. This is a difficult task due to aggressive driving and road rage. Brake checking is one of the behaviors acted out by these aggressive drivers. Tailgating, which proceeds brake checking, is another behavior acted out by drivers that leads to fatal accidents.
The Psychology Behind Brake Checking
A one-on-one incident of road rage can easily lead to confrontation, but brake checking is much more severe. The psychology behind brake checking seems to be about the driver's ego or entitlement of road space. Rational thought is often absent. People become possessive over the road and the space in which they are driving. When a driver brake checks, they are often trying to demand their space back. The driver brake checking often feels that if the other car hits them, it is that driver's fault, not theirs.
Drivers have begun to feel entitled to the space around them while driving. If someone invades that space, they feel they should be able to claim it back, even if the action to do so is dangerous. Brake checkers have also been known to leave the scene of the accident. This makes the act even more frightening.
Lately, there have been more reports of brake checking due to social media.  Drivers are likely to capture incidents on their phones. Cameras have also been installed in trucks so that truck drivers can be exonerated when they are brake checked. Having this type of proof can change how an accident is reported and documented.
Dashboard cameras on police cars are only triggered during an incident. Because of this, these cameras often do not tell the whole story. Brake checking can last longer than a couple of seconds, sometimes lasting several minutes. The instillation of continuous recording cameras is becoming more necessary to document how accidents are truly caused.
Cherry Hill Truck Accident Lawyers at DiTomaso Law Advocate for Victims Harmed in Trucking Accidents
If you or someone you know has been injured in a truck accident, the experienced Cherry Hill truck accident lawyers at DiTomaso Law will fight to obtain the compensation you deserve. Contact us online for a free consultation or call us at 856-414-0010 today. With locations in Philadelphia and Cherry Hill, New Jersey, we proudly serve clients from the surrounding areas.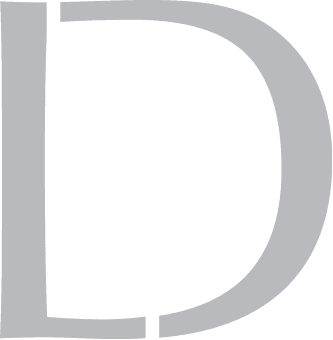 Get A 100% Free Case Evaluation
From A Top-Rated Personal Injury Attorney
$11.7M
Tractor-Trailer Accident
$1.5M
Drunk Driving Accident
$1.3M
Defective Machinery Accident
View All Case Results
"5 stars absolutely deserved here. If the need arises for legal representation again this is the only firm I will use. They handled every detail from insurance companies, doctors, and bills. I highly recommend Richard and his colleges and have to my friends and family."
See All Client Reviews