Observe Brain Injury Awareness Month in March
March 01, 2021
A traumatic brain injury (TBI) can happen when an object impacts a person's head. A TBI can occur whether the trauma penetrated the skull and damaged brain tissue or if the impact occurred on the outer parts of the skull. Even a minor car accident can be enough to cause a brain injury that can have long-lasting effects. A TBI can upend one's life in many ways. Brain injuries are not as understood as other traumatic injuries. March is Brain Injury Awareness Month, and it is important to understand how these injuries cause debilitating symptoms and how they can be prevented.
Brain injuries are often disabling and can lead to permanent brain damage or even death. In the United States, nearly 2.8 million people are treated for brain injuries each year, according to First Choice Neurology. Car accidents are responsible for many TBIs.
What are the Symptoms of a Brain Injury?
There are many symptoms associated with a TBI and vary according to the severity, which can be mild, moderate, or severe. Brain injury symptoms can include minor physical symptoms or more severe cognitive issues, behavioral problems, and sensory complications.
Mild TBI symptoms include:
Headaches
Fatigue
Speech issues
Dizziness
Loss of balance
Nausea
Some sensory issues include ringing in the ears, changes in the ability to taste or smell, and blurred vision. Some injured victims may experience a slight loss of consciousness, memory problems, mood changes, sleeping problems, and may feel confused.
Moderate TBI symptoms may include loss of consciousness, migraines, and repeated nausea and vomiting. Some victims may also experience seizures, clear fluid in the nose or ears, weakness and numbness, and coordination problems. Cognitive issues are more severe. Speech may be incoherent and slurred, or one may have temporary amnesia or behavioral issues.
Severe TBIs require many months of treatment and can lead to permanent disabilities or death. When suffering a severe TBI, a victim may experience coma or loss of consciousness for more than 24 hours. A victim may experience amnesia that may last longer than 24 hours or permanent brain damage. Loss of cognitive ability may be severe. A person who is in a coma state may suffer sensory loss or brain damage because of their vegetative state. They can be unaware of who they are and suffer permanent amnesia as well.
Can TBI Symptoms Appear Later?
A person with a TBI may experience physical and intellectual complications, either temporarily or permanently. These symptoms are often unpredictable and may become apparent days or weeks following the initial trauma. These complications include:
Recurrent epilepsy or seizures
Blood vessel or severe nerve damage
Frequent migraines
Vertigo
Brain swelling or fluid buildup
Loss of senses
Inability to problem solve or multi-task
Inability to make decisions or complete tasks
Inability to learn or reason
Loss of communication skills
What Can Cause a TBI?
Slip and fall accidents and car crashes are the main culprits of TBIs. Sport injuries, violence, and injuries suffered in the line of duty can cause TBIs as well. In a minor car accident, someone may suffer from a mild brain injury, like a concussion. Even a deployed airbag has enough force to cause a brain injury.
There are other vehicle-related accidents that can brain injuries, particularly to pedestrians, passengers, and motorcyclists. Due to the wide-ranging issues an injured victim faces when dealing with a TBI, medical bills and treatment costs will accumulate quickly. It can also be quite complicated to determine these costs in advance. Brain injuries affect each person differently, requiring lengthy treatment times. Additionally, an injured victim may have to take time off work because of a disability or for rehabilitation.
Many brain injury victims report a loss of enjoyment in life, as well as suffering from mental health issues, like depression, anxiety, and stress. It is apparent that a brain injury adversely affects many aspects of life. Brain Injury Awareness Month is incredibly important. During this time, one should acknowledge the dangers of TBIs and the ways to recognize and prevent them from happening. If one does have a TBI or another catastrophic injury, they may have legal options, depending on the circumstances.
Cherry Hill Car Accident Lawyers at DiTomaso Law Help Accident Victims Suffering from Catastrophic Brain Injuries
March is Brain Injury Awareness Month, and it is important to understand the effects of TBIs and how they can be prevented. A car accident can cause a significant TBI, and medical bills may be costly. If you wish to seek compensation for a TBI, speak to a Cherry Hill car accident lawyer at DiTomaso Law right away.  Our legal team can protect your rights and get the compensation you rightfully deserve. Call us at 856-414-0010 or complete our online form for a free consultation. Located in Philadelphia and Cherry Hill, New Jersey, we serve clients throughout southeastern Pennsylvania and South Jersey, including Mt. Holly, Camden County, and Vineland.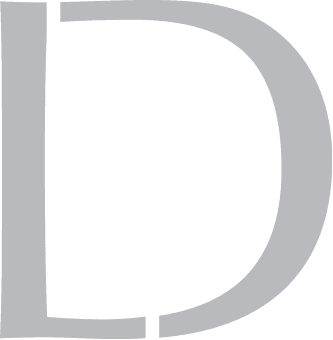 Get A 100% Free Case Evaluation
From A Top-Rated Personal Injury Attorney
$11.7M
Tractor-Trailer Accident
$1.5M
Drunk Driving Accident
$1.3M
Defective Machinery Accident
View All Case Results
"5 stars absolutely deserved here. If the need arises for legal representation again this is the only firm I will use. They handled every detail from insurance companies, doctors, and bills. I highly recommend Richard and his colleges and have to my friends and family."
See All Client Reviews